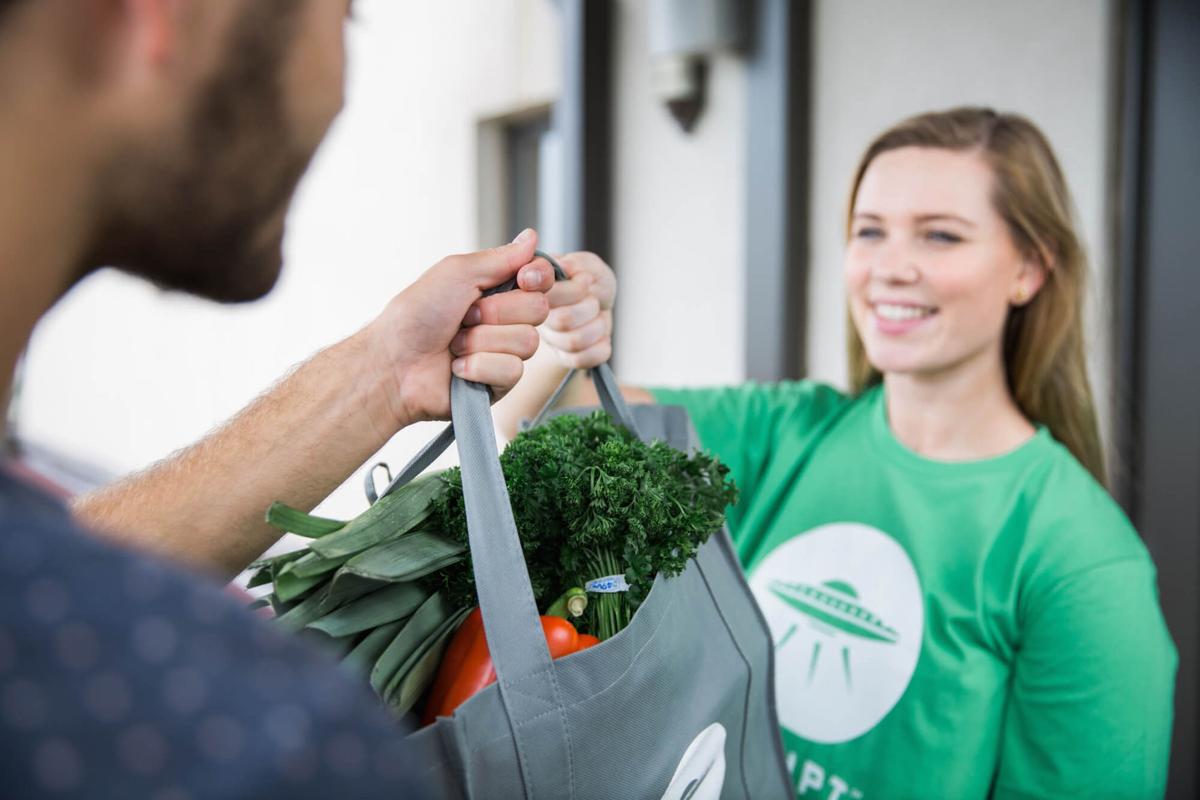 Dierbergs is partnering with Shipt, an Alabama-based grocery delivery company, with home deliveries to begin Sept. 14.
At launch, 800,000 households in the St. Louis area will have access to the service.
Customers will use the Shipt app to select grocery items, note any preferences, choose a one-hour delivery window, and pay for their order. A Shipt membership is required.
Prior to launch, annual Shipt memberships will be available for $49 (regularly $99), and members will receive $25 off their first order.
All members will then have access to unlimited delivery, free on all orders over $35. Orders can be placed up to one hour before desired delivery.
Shipt will deliver from 23 St. Louis area Dierbergs stores between 7 a.m. and 11 p.m.
Leading up to the launch, Shipt plans to hire 500 shoppers to fill orders, according a press release. But it wasn't clear whether those would all be in the St. Louis region.
Interested candidates can visit Shipt.com. Launched in 2014, Shipt now services retailers in 70 cities.
"Our business has operated continuously for 163 years," Greg Dierberg, fourth-generation grocer and president of Dierbergs Markets, said in a release.
"That longevity speaks to our company's ability to innovate and grow with the community. Partnering with Shipt's app-based grocery marketplace is an example of us evolving to give customers added convenience and another way to shop our stores."
Debra D. Bass • 314-340-8236
@debrabass on Twitter
Daily updates on the latest news in the St. Louis business community.