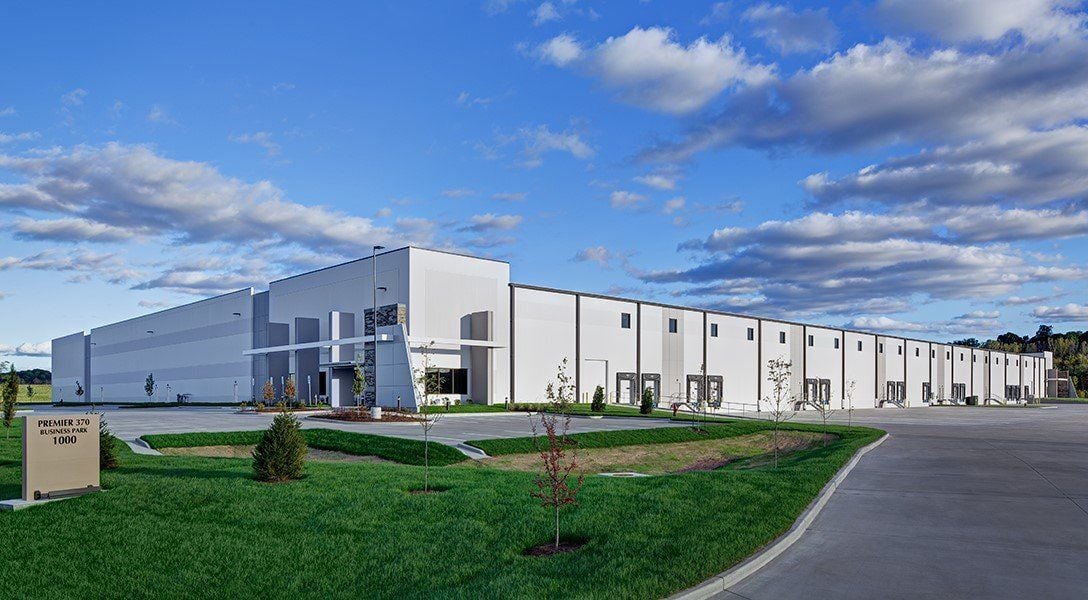 ST. LOUIS — Duke Realty, an Indianapolis-based real estate investment trust, plans to leave the St. Louis region to focus on more in-demand real estate markets.
Duke is looking to sell its entire St. Louis-area real estate holdings, 5.2 million square feet of industrial properties. The company is selling to take advantage of strong investor demand for logistics properties, to focus on coastal markets, and to fund Duke Realty's development pipeline, Duke Senior Vice President Nick Anthony said during the company's earnings call Thursday.
The properties are scattered across the region in St. Peters, Hazelwood and Earth City and the portfolio also includes some of Premier 370 Business Park, the 375-acre business park in St. Peters that Duke developed. Amazon opened its first Missouri robotics fulfillment center there in 2019. Best Buy and British consumer goods company Reckitt Benckiser also lease space at Premier 370.
Duke did not disclose its asking price for the portfolio.
The St. Louis region's industrial market is one of the healthiest commercial markets in the area, following the COVID-19 pandemic. In the first quarter of 2021, the average industrial vacancy rate fell a half-percent to 4.3%, compared to the same period last year, highlighting how demand is outpacing supply. The average lease rate grew slightly to $4.53 per square foot from $4.51 during the same period, according to research from commercial real estate firm CBRE.