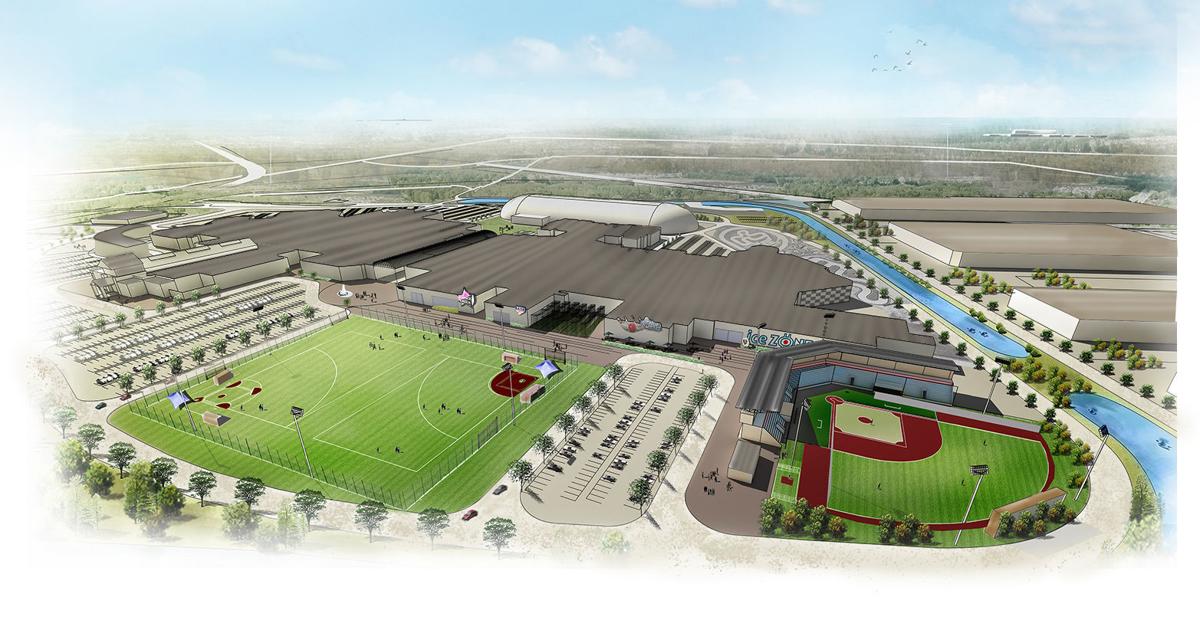 Before the crowd of 100-plus people he summoned to a dying Hazelwood mall, Dan Buck exuded confidence.
"We are finally, finally here," the former St. Patrick Center director and local television news personality declared Tuesday. "It's finally going to happen."
It's been two years since his multimillion dollar vision for a massive youth sports complex fell apart in Chesterfield, and Buck has spent the interim working to pull together investors and financing for a regional youth sports complex meant to draw millions of annual visitors from traveling teams for tournaments and camps.
Now, Buck's Big Sports Properties and Hazelwood city officials say a deal on the $63 million project is set to close by Aug. 30, allowing the conversion of the all-but-dead St. Louis Outlet Mall into Buck's dream: a 138-acre sports and recreation center known as the POWERplex.
Buck says volleyball and basketball courts could be ready by the end of winter. Parking lots could be converted to baseball fields by spring. A five-acre dome with fields available year-round by next summer. Ameren and BJC Healthcare promised sponsorships. The St. Louis Cardinals are expected to contribute $500,000 toward the construction of baseball fields.
"God's prepared me to do something bigger than myself," Buck said. "To finally see it all come together, it's just indescribable."
There were doubters and obstacles. Chesterfield's city council balked in 2017 after Buck asked for an extension to pull together financing. After setting his sights on Hazelwood, a nearly $37 million debt on the nearly empty mall stood in the way.
"The mountain just looked too big to most people," Buck said.
Though closing isn't expected until the end of next month, his lawyer and Hazelwood officials say they have deals in principle with both the owner of the mall and the owners of its debt.
The bond holders agreed to settle the debt for $10.5 million, a substantial discount. And the mall's owner, Namdar Realty Group, would sell for $5 million — three years after purchasing the mall for the marked-down price of $4.4 million.
Unlike Chesterfield, the city of Hazelwood is all in on the project. Last month, its city council passed a resolution approving the terms of the deal.
It will issue $10.5 million in bonds to buy out the debt, and the new bonds will be repaid with special 2% sales taxes at the POWERplex site and a new tax increment financing (TIF) district that would capture new sales and property taxes on site. The city would also abate existing property taxes there for 20 years, accepting payments in lieu of taxes of about $300,000 a year for the first decade.
In addition, Hazelwood is making a $5 million, no-interest, forgivable loan to the development group. It's also putting up $1 million for a bond reserve fund, paying $600,000 toward construction of fields and pledging a $1 million construction reserve fund.
The St. Louis Convention and Visitors Commission last year approved using $6 million in hotel tax funds for the project. Big Sports Properties plans to ask St. Louis County for $2 million in road funding for the area, according to the term sheet.
St. Louis County Councilman Mark Harder has remained a strong supporter even after Buck's group took the project out of his Chesterfield district and to Hazelwood.
"This is good for St. Louis County," Harder said at the event Tuesday. "This area needs a huge shot in the arm."
Buck and his group of five investors — which he announced Tuesday now include NBA player and St. Louis native Bradley Beal — are putting up $2.5 million in their own funds. They plan to obtain $22.5 million in private financing. Buck said he couldn't say yet what banks he's working with but that it would be a consortium of local banks.
Other financing includes $6.6 million in property assessed clean energy, or PACE, financing, and over $4 million from the sale of lots on the property. One of the buyers is a theater group that plans to reopen the 18-screen Regal Cinemas that closed in the mall in December, according to Buck.
The largest anchor tenant at the mall, Cabela's, has more than three years remaining on its lease. Hope Church, which has nearly nine years remaining on its lease, is expected to stay, the developer said. Buck said he couldn't discuss leases with other tenants until his company closes on the sale of the property. New tenants announced Tuesday include Integrity Fitness, M4 Group/VIP Theaters, Old Town Gringo's, Jimmy John's, Culver's, Wetzel's Pretzels and A&W Root Beer.
Shoppers at St. Louis Mills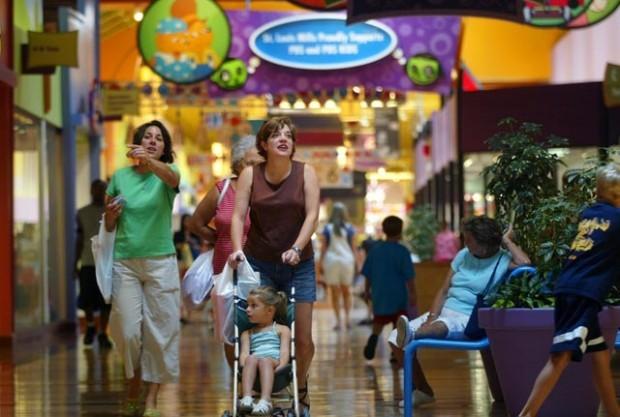 Black Friday at Cabela's in the St. Louis Outlet Mall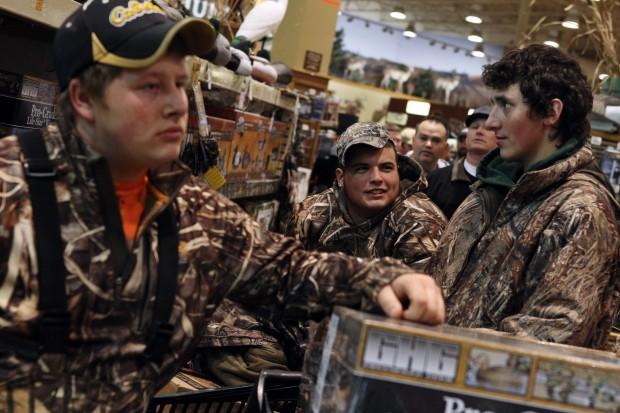 Black Friday at St. Louis Outlet Mall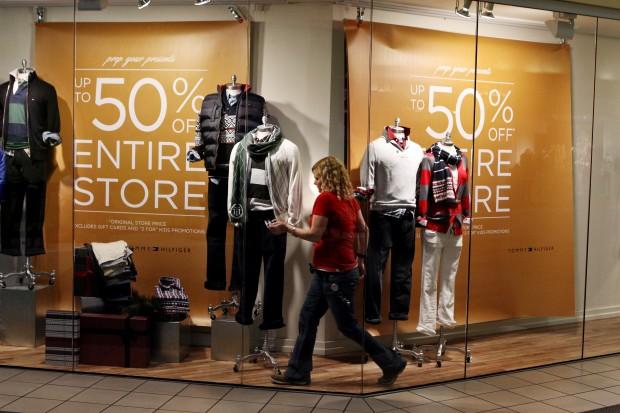 Highway 370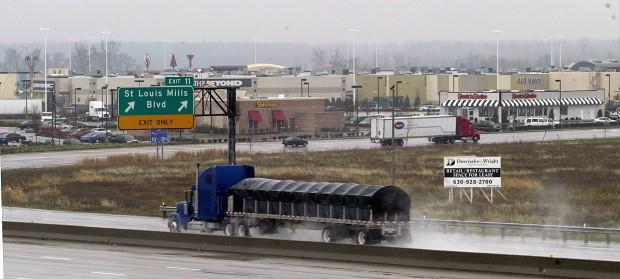 St. louis mills 43 and counting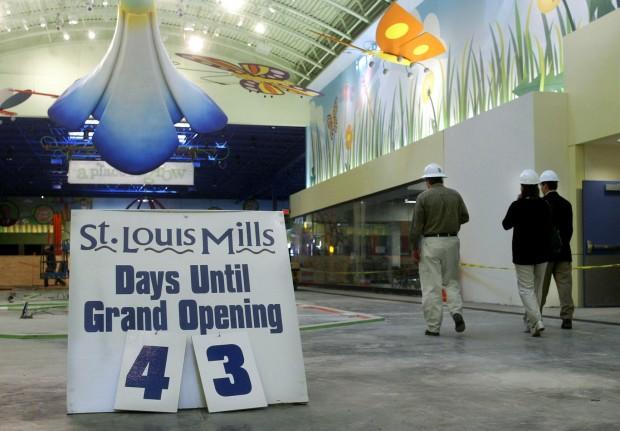 St. Louis Outlet Mall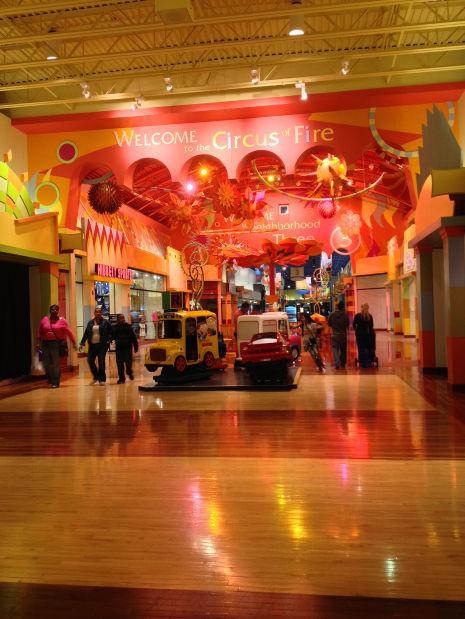 Black Friday kicks off with a crowd at Cabelas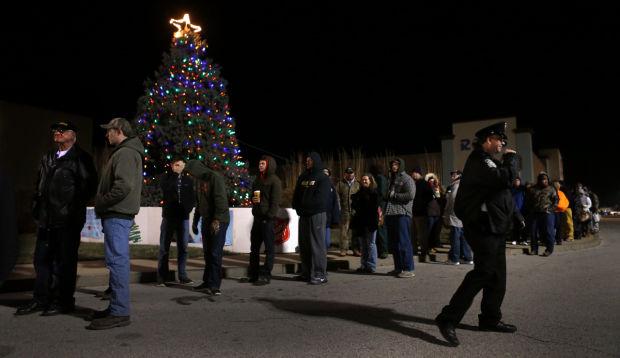 St. Louis Outlet Mall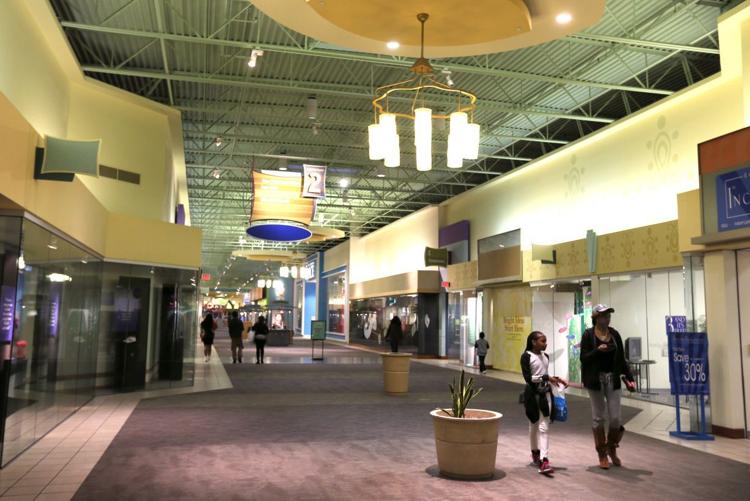 St. Louis Outlet Mall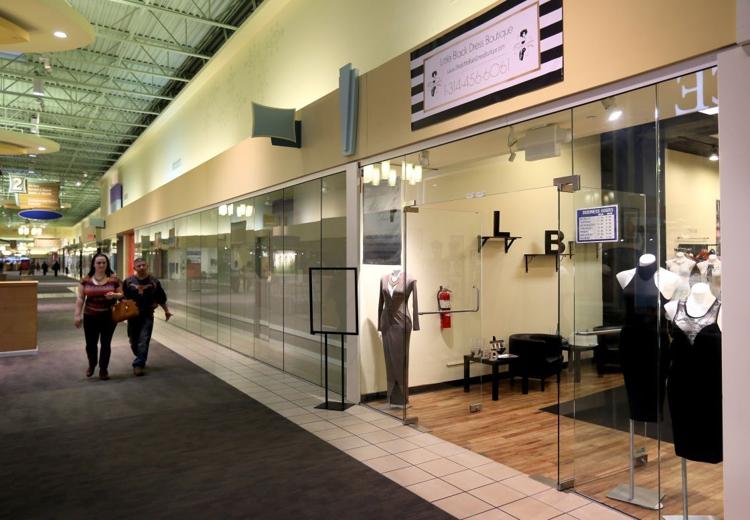 St. Louis Outlet Mall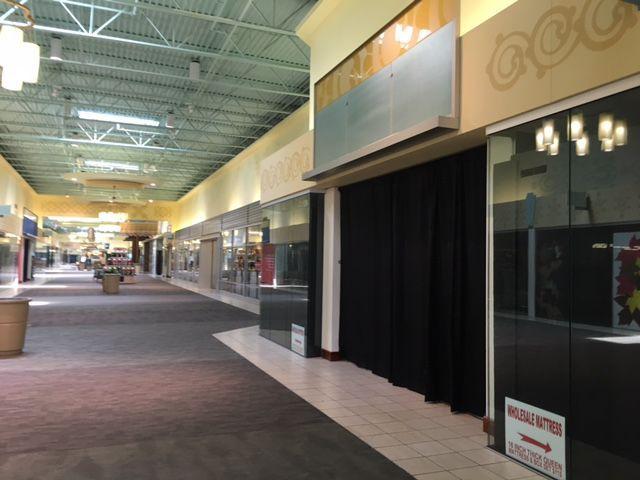 Hazelwood outlet mall owners seek non-retail tenants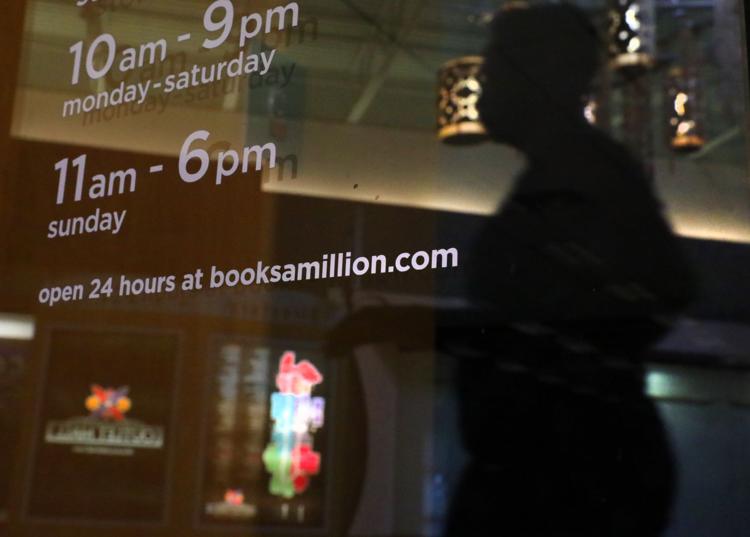 Hazelwood outlet mall owners seek non-retail tenants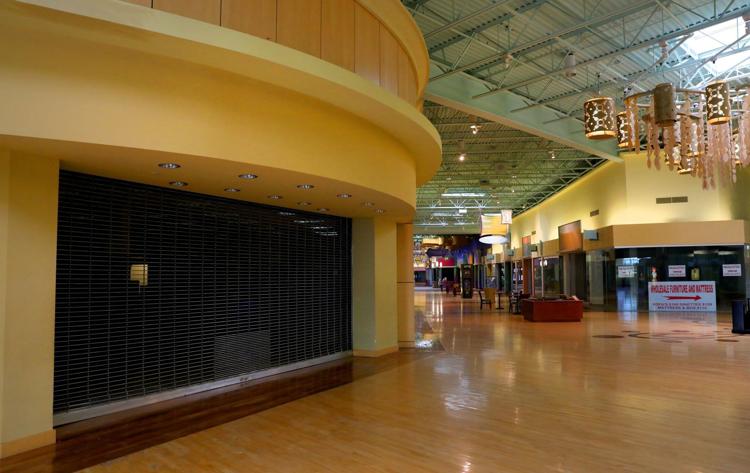 St. Louis Blues training camp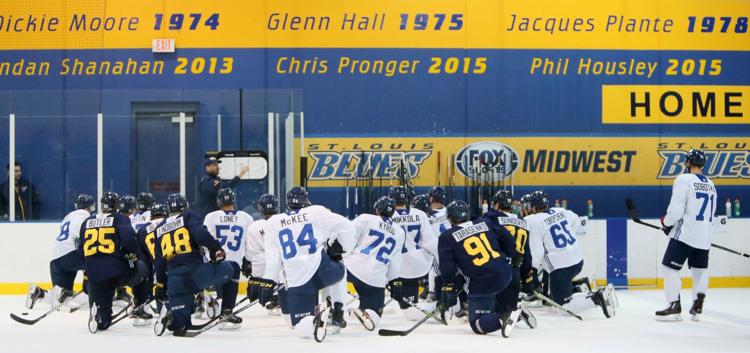 Hope Church opens in Hazelwood mall
Hope Church opens in Hazelwood mall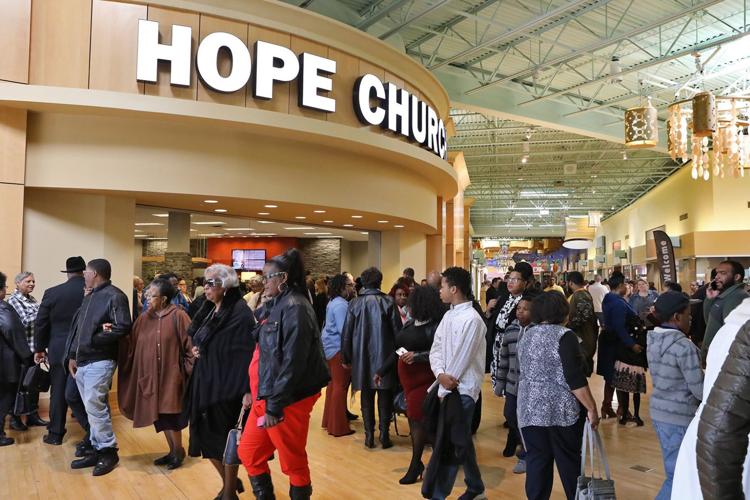 Daily updates on the latest news in the St. Louis business community.