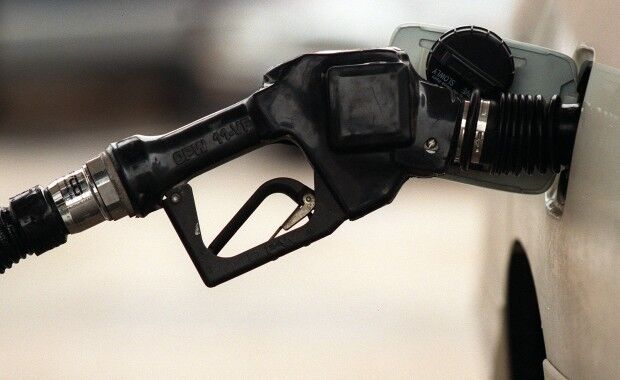 It's hard to find a gas station these days that doesn't sell a 10 percent ethanol blend. A 15 percent mix, now that it's available, probably won't become as common anytime soon.
New rules that take effect at the end of the month mean Missouri will join 12 other states that allow their gasoline retailers to sell the higher-ethanol blend of fuel. Whether it takes off depends more on commodity markets, federal policy and carmakers' blessing than a change in state rules allowing E15 at the pump.
While not mandatory, the new regulation created a combustible mix of controversy in the state, with the corn lobby and the convenience store lobby throwing their considerable political clout on opposing sides of the issue.
Biofuel trade groups and state corn growing associations say E15 is just another blend of fuel that gas stations can offer price-conscious motorists. Despite auto industry groups warning of the fuel's impact on engines, the Environmental Protection Agency has approved it for use in vehicle models 2001 and newer.
"It's bringing in another low-cost fuel to consumers," said Bradley Schad, director of market development with the Missouri Corn Growers Association. "It's actually helping drive the economy here in Missouri because we produce ethanol in Missouri."
AAA, the national motor club federation, has pushed back against the E15 standard, saying that 90 percent of the cars on the road are not approved by automakers to use the fuel. That could void warranties and cause engine damage, the group says.
If a vehicle that uses E15 is damaged, the gas station that supplied the fuel could be liable, said Ron Leone, the director of the Missouri Petroleum Marketers and Convenience Store Association. Gas station operators could also face trouble if the equipment they use to store and dispense the fuel isn't specifically insured or licensed to be used with E15, he said. He's telling all his members not to offer it until some of those liability issues are resolved.
"For those few marketers that may start dipping their toes in this, there's so many pitfalls," Leone said.
The 12 states that have approved the sale of E15 to consumers are almost all in the Midwest and grow a lot of corn, but they still have seen few stations adopt the blend. With more than 120,000 gas stations in the country, the last count by the Renewable Fuels Association, in January, put the number offering E15 at 59.
Illinois retailers have been long allowed to sell the blend to motorists, said Bill Fleischli of the Illinois Petroleum Marketers Association and the Illinois Association of Convenience Stores. He estimates only about 12 to 15 of his members sell the blend, largely due to a state tax credit that benefits a 10 percent blend of ethanol but hasn't been expanded to E15.
But many stations are being held back by the same concerns over liability and worries about E15 damaging engines and voiding auto warranties.
"We're three to five years away from it, because it's going to take that long to make the vast majority of automobiles to run on this and still keep their engine warranties," he said.
The bigger driver may be the Renewable Fuel Standard, the reason there's ethanol in gasoline to begin with. It requires an increasing amount of renewable fuel be blended with the nation's gasoline, which hit 16.55 billion gallons in 2013.
The vast majority of that comes from ethanol, but with flat to declining gasoline consumption expected, meeting the renewable fuel standard, or RFS, with only a 10 percent blend of ethanol looked like it would soon become impossible, what the industry refers to as "the blend wall." Raising the allowed blend to 15 percent would let the industry continue to hit renewable fuel targets.
Instead, the EPA, which administers the RFS, has for the first time proposed reducing the amount of renewable fuel required to be blended into gasoline this year.
That could reduce a lot of the incentive retailers and auto manufacturers have to move toward a higher-ethanol blend, said Pat Westhoff, the director of the Food and Agriculture Policy Research Institute at the University of Missouri-Columbia.
Beyond that, oil would have to approach $200 a barrel and corn prices would have to drop to make higher blends of ethanol look attractive to retailers.
"Given where prices are right now, it would probably take a pretty big change in prices or a change in policy," Westhoff said.
Stations that are selling the blend now have mostly been in rural areas, something Westhoff and Schad, of the state corn growers association, both said probably arises from their desire to support rural economies. Schad expects Missouri to mirror that trend starting off, although a blend allowing for E15 likely won't be available until after the summer. "They have a captive audience who wants to see E15 where it benefits them," he said of rural stations.
Here in St. Louis, it may take a pretty fundamental shift before the fuel is as attractive as the conventional blend.
"You're not going to get people interested to buy E15 in large quantities as long as ethanol is expensive relative to gasoline," Westhoff said.