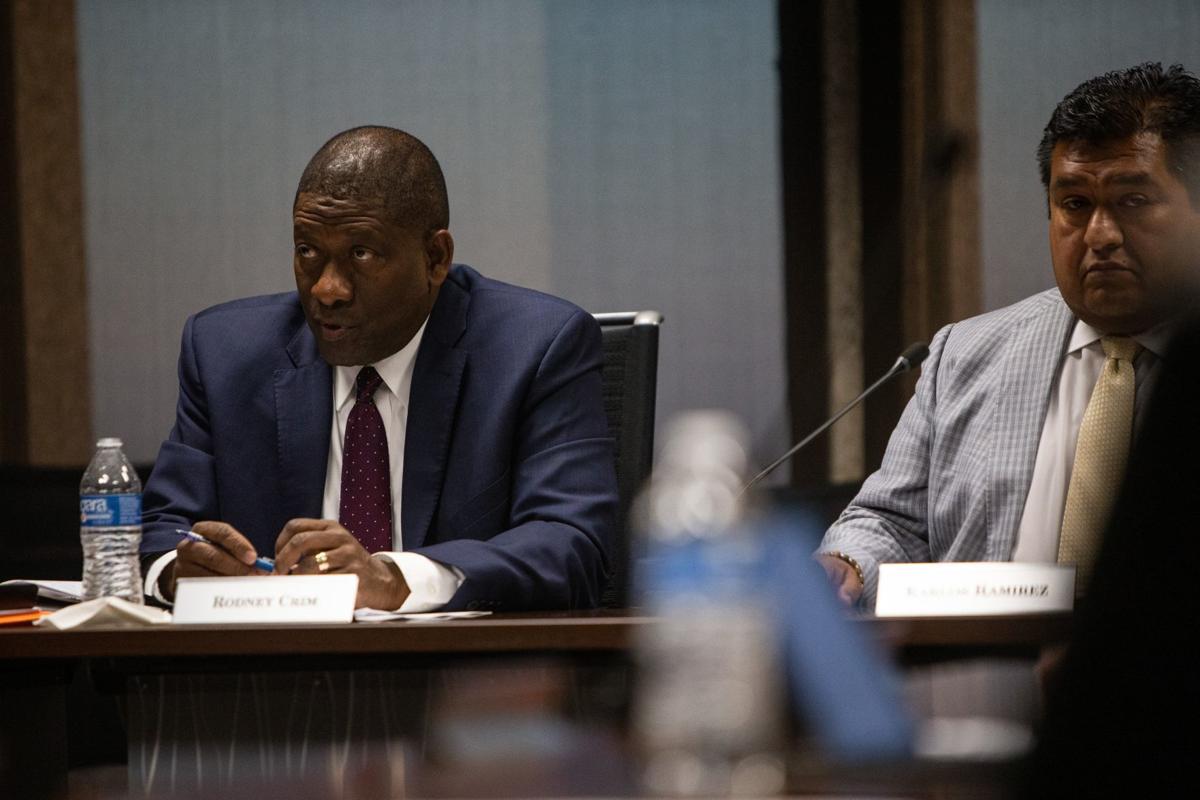 CLAYTON — After severing ties with its old lobbyists amid controversy, the economic development group representing St. Louis and St. Louis County chose two new lobbying firms to represent the region in Jefferson City and Washington.
The board of the St. Louis Economic Development Partnership voted Wednesday to approve a one-year, $90,000 contract with law firm Polsinelli to represent the partnership in Missouri's capital. It was one of 10 proposals, and the low bidder among the top four firms brought in for interviews, Partnership staff said.
The former lobbying firm for the Partnership, John Bardgett & Associates, was mentioned in the federal investigation into St. Louis County Executive Steve Stenger's pay-to-play scheme. Former Partnership board member and Stenger chief of staff Bill Miller, who has also been sentenced to prison for corruption, pressured former Partnership CEO Sheila Sweeney a year ago to renew Bardgett's contract at Stenger's direction, according to federal indictments.
John Bardgett and his firm, who have represented huge organizations such as the St. Louis Cardinals and Anheuser-Busch, had donated about $59,000 to Stenger. The Partnership board awarded Bardgett the contract in December 2018, worth $149,000 in 2019. It included two one-year renewal options worth about $150,000 each. The firm had represented St. Louis County economic development organizations for years.
The Partnership canceled Bardgett's contract after Stenger pleaded guilty in May. Bardgett and his firm were not accused of wrongdoing.
Also Wednesday, the Partnership board approved a one-year, $108,000 contract with a partnership made up of law firm Armstrong Teasdale's lobbying arm, AT Government Strategies, and Cassidy & Associates for federal lobbying services. Armstrong Teasdale is headquartered in Clayton, while Cassidy & Associates is based in Washington.
Kansas City ultimately won the new USDA office. St. Louis had made a short list of cities the department was eyeing.
AT Government Strategies and Cassidy & Associates were chosen from among eight respondents to a request for proposals. Among the top four firms interviewed, the winning group was tied for the lowest bid.
Editor's note: This article has been updated to reflect the correct name of Armstrong Teasdale's lobbying arm.