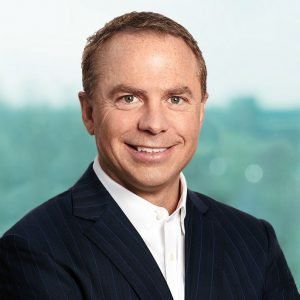 Edgewell Personal Care has announced that Rod Little will become its next president and CEO.
Edgewell, the maker of Schick razors, Banana Boat sunscreen and other personal care products, said Little's appointment would be effective March. 1.
The leadership change comes shortly after Edgewell shifted its headquarters from Chesterfield to Shelton, Conn., where many of its executives live.
Town and Country-based Energizer Holdings separated its battery and personal care businesses in 2015, and Edgewell began operating as a separate company with its headquarters in Chesterfield. Its brands include Schick, Playtex, Stayfree, Banana Boat and Hawaiian Tropic.
Edgewell now lists Shelton as its principal executive offices and Chesterfield as its former headquarters.
"We have operated with a 'dual-hub' approach for many years," said Edgewell spokeswoman Lauren Medina, adding that Chesterfield and Shelton remained the company's two largest commercial offices.
In November, Shelton became Edgewell's headquarters, with its Chesterfield office operating as a shared service center.
"Our legal incorporation remains in Missouri, and we intend to maintain our long-standing presence in St. Louis," Medina said.
New leadership
Little joined Edgewell in March 2018 as chief financial officer. He previously held executive positions at HSN Inc., Elizabeth Arden and Procter & Gamble. P&G's Gillette razors battle Edgewell's Schick razors for market share.
Edgewell said it was conducting a search to identify a new CFO. Little replaces David Hatfield, who is retiring from the company.
"Despite the challenging market environment, we have significant opportunities to drive growth by building our core brands, taking further decisive actions to operate more efficiently, and reorienting our portfolio to focus on growth opportunities," Little said in a statement.
John Hunter, an independent director who serves as chairman of Edgewell's compensation committee, was appointed nonexecutive chairman of the board, effective March 1.
Edgewell also announced on Thursday quarterly earnings and potential divestitures.
Edgewell said it was "exploring strategic alternatives for the Feminine Care and Infant Care businesses, including the potential sale of one or both businesses." Its brands in those business units include Stayfree, Playtex, o.b. and Diaper Genie.
"We are continuing to sharpen our focus on our Wet Shave and Sun and Skin Care businesses in order to enhance shareholder value," Hatfield said in a statement.
The company's net sales in the first quarter that ended Dec. 31 totaled $457.1 million, down 2.4 percent from a year earlier. Edgewell reported a loss in the first quarter of $0.4 million, or 1 cent per share, compared with a $6.7 million profit, or 12 cents a share, a year earlier.