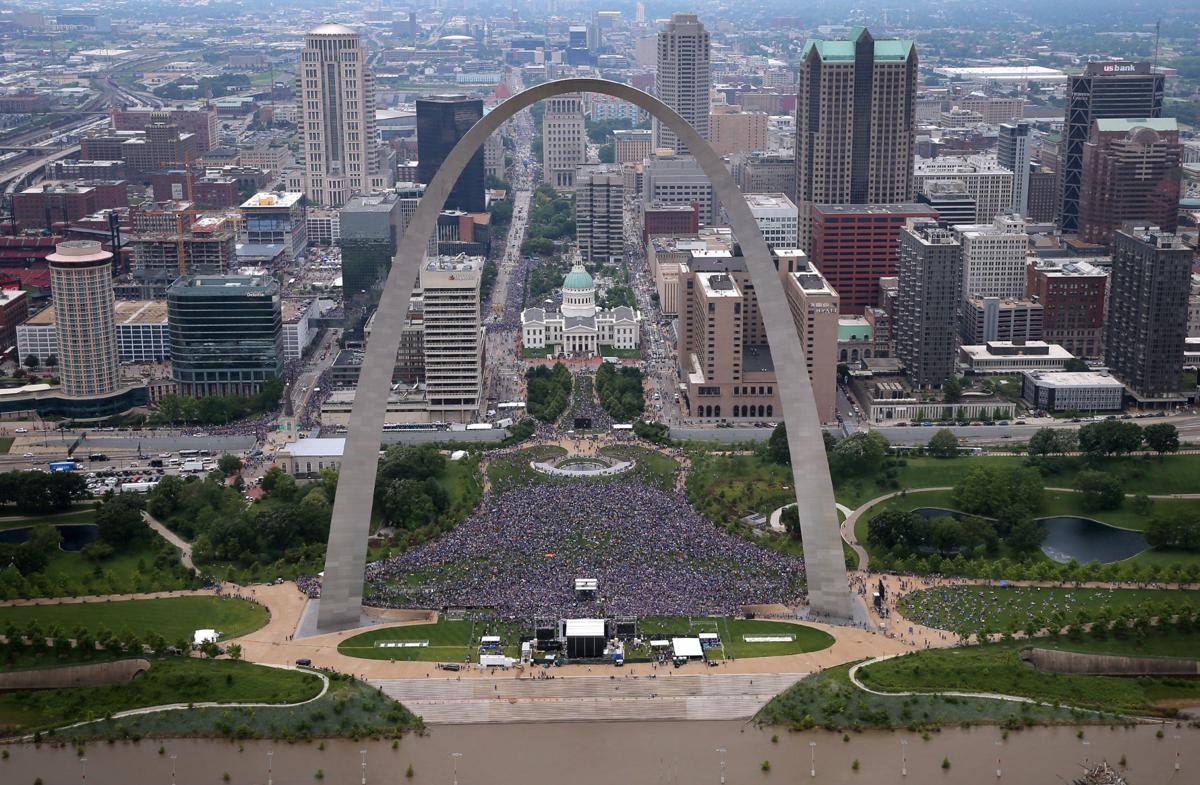 St. Louis business leaders are spending a year creating a road map for downtown revitalization, harkening back to a project from the late 1990s.
In 1997 a coalition of business and civic groups united to plot out a path forward for St. Louis' downtown. When the planning period was completed in 1999, the Downtown Now plan called for $1.1 billion in investments over five years in four targeted parts of downtown: Washington Avenue, Laclede's Landing, the Old Post Office area and the Gateway Mall corridor.
On Wednesday several members of an advisory committee briefed reporters on a new project, Design Downtown STL, which will focus on downtown, downtown west and Laclede's Landing.
Tom Reeves, who served as executive director of Downtown Now, is a member of the Design Downtown St. Louis advisory committee. He is the executive vice president and St. Louis market chairman of Busey Bank.
Downtown Now, Reeves said, is "kind of the foundation, and the goal here is to really build on that."
Robert Lewis, assistant professor of urban planning and development at St. Louis University, thinks that 20 years later, it's time to follow up on Downtown Now.
Lewis' planning and consulting firm, Development Strategies, which he retired from almost two years ago, was brought on as a subcontractor during the Downtown Now project.
"All in all, it was a first-class effort, I thought … for a city that needed that," Lewis said.
He said Downtown Now was not planned as a comprehensive project, but instead focused on particular, targeted areas where planners felt they could make a difference. Lewis is not involved with Design Downtown STL.
As Scott Page describes it, if Downtown Now was about creating the dots, Design Downtown STL is trying to connect them. Page is the principal of Interface Studio, a Philadelphia-based firm tasked with helping develop the new plan.
Design Downtown STL is slated for a one-year planning period, which runs through next June. The project will take into account feedback from residents and stakeholders, through interviews, events and an online survey and interactive map.
Page noted that in the nearly 50 stakeholder interviews conducted thus far, certain takeaways have already begun to emerge. Those interviewed, he said, often say that there is a lot of potential downtown. Some have said that there is not enough density there, and not enough things to do. They also often say that the downtown is disconnected.
The one-year planning process is expected to cost approximately $600,000, said Missy Kelley, president and CEO of Downtown STL. The project is funded by an affiliate of Downtown STL, a 501c3 organization called Downtown St. Louis Foundation Inc.
Page said there is also a transportation planning firm on the project team, as well as an economist, a landscape architect and Anthony Townsend, author of the book "Smart Cities."
"From a planning point of view, we all have our biases on what we think should happen," said Bill DeWitt III, president of the St. Louis Cardinals. DeWitt is a member of the Design Downtown STL advisory committee.
The planning effort, DeWitt said, will help identify the most important issues, and comparing St. Louis with its peers on metrics like residential population and rates of commuters will help lead the project in the right direction.
Reeves called the project an opportunity to take a detailed inventory of what has been done for St. Louis' downtown, and what needs to happen next.
Kelley said a lot of redevelopment has already been underway within St. Louis' downtown buildings, including renovations, but has not had great impact that is visible to pedestrians.
Page noted that when he first began looking at St. Louis for this project, he was astounded by the opportunity for growth and development. But he said he also asked: Where are all the people?
Page said his firm counted 116 vacant storefronts downtown, out of 539. He called it a challenge that many cities face.
"Every city struggles with it," he said. "Even cities that are tripping over themselves with investment ... they are struggling to fill retail space as well."
---
In the 1920s and 1930s, St. Louis worked to widen several streets in downtown and midtown In the mid-1920s through the 1930s, St. Louis City widened several streets in projects that involved tearing down blocks of buildings — sometimes a few dozen feet of the front of the structure and sometimes the entire building.
In 1923, St. Louisans passed an $87 million bond for public works, including widening streets and purchasing land for new government buildings (including the Stifel Opera House). Work along Market, in the early 1930s, included clearing land for Memorial and Aloe plazas. For all the projects, the city condemned portions of lots along the streets to create room for the expanded roads. Much of the cost for the work was assessed to property owners on or near the roads, as elected officials argued the work would improve property values.
Olive in June 1926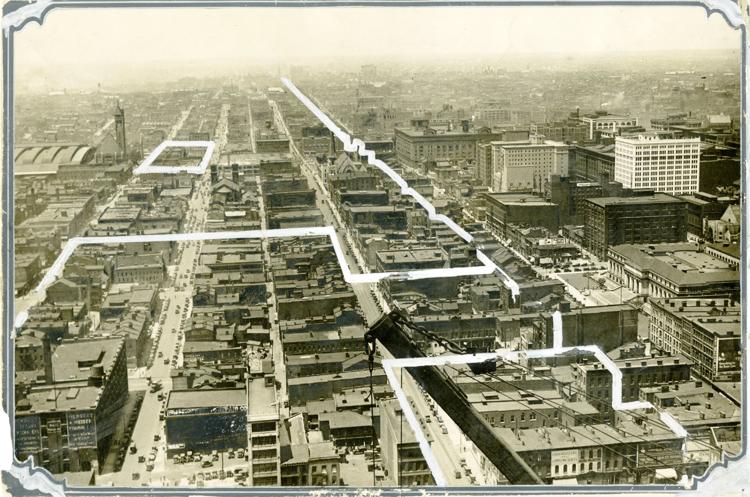 Olive in July 1926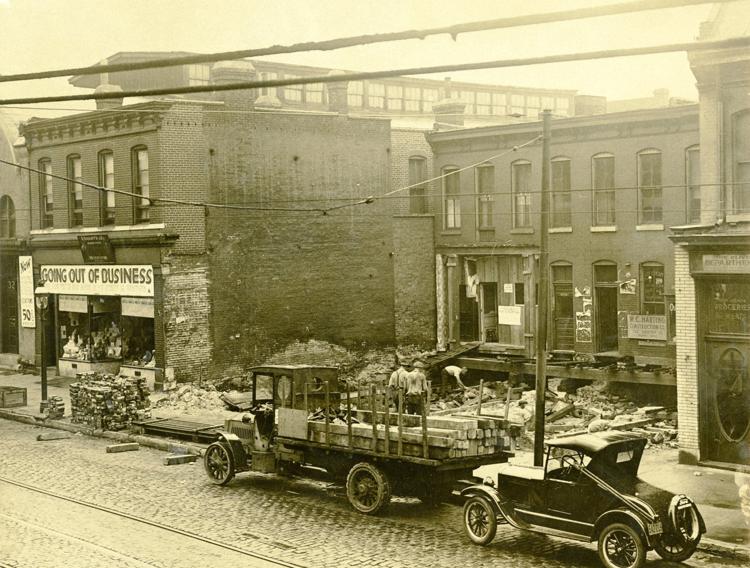 Olive in July 1926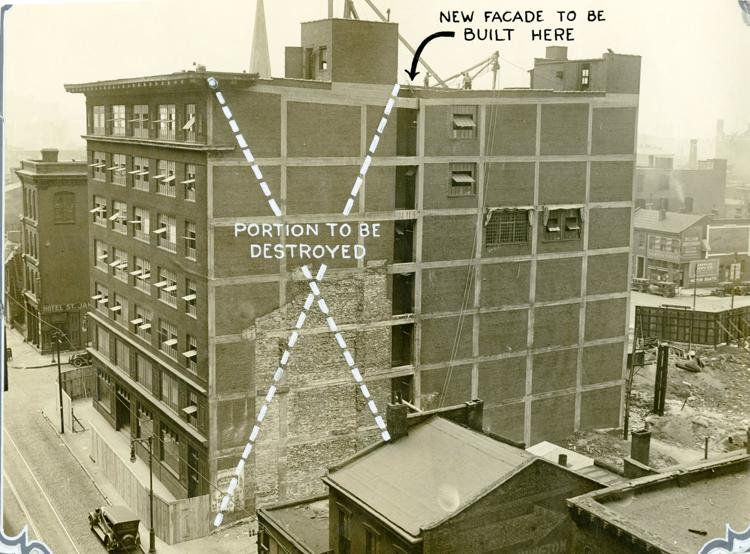 17th and Olive in August 1926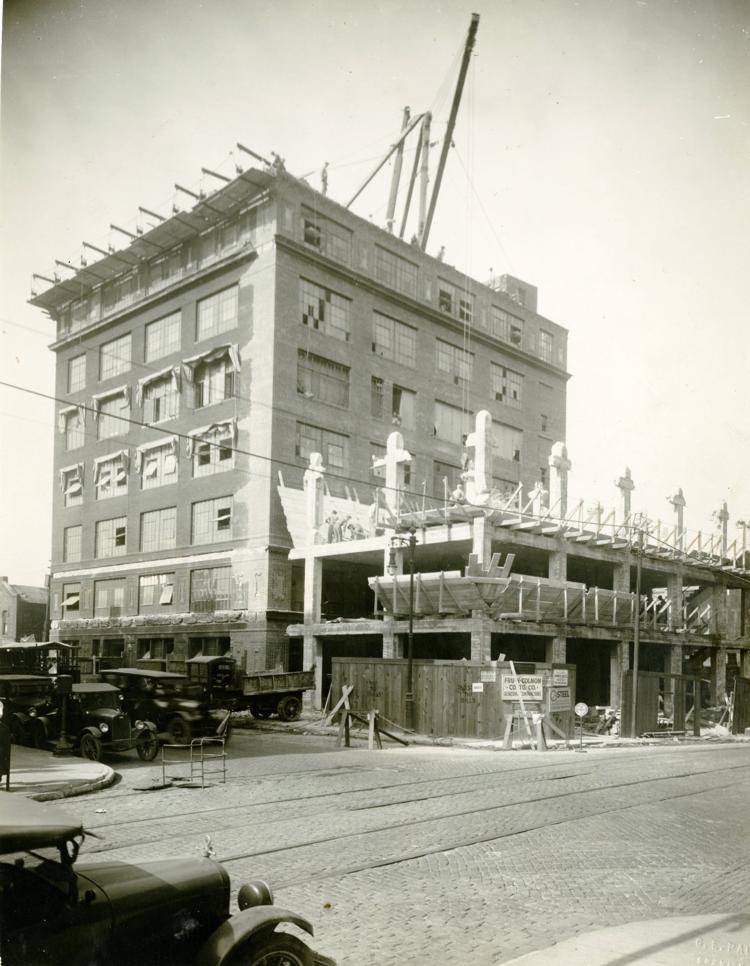 Olive Street in August 1926
Olive Street in August 1926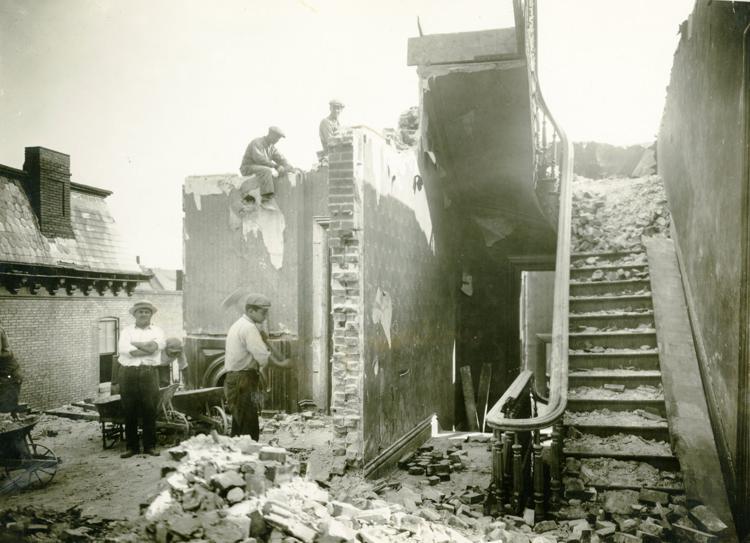 Olive Street in August 1926
21st and Olive streets in August 1926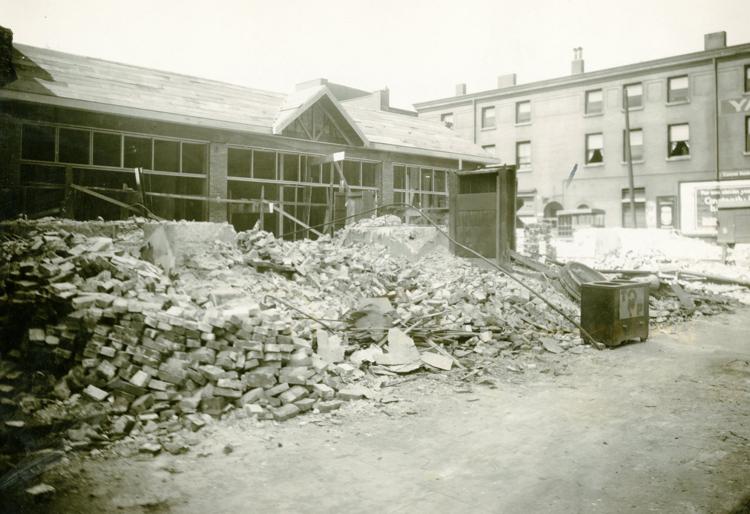 Olive Street in December 1926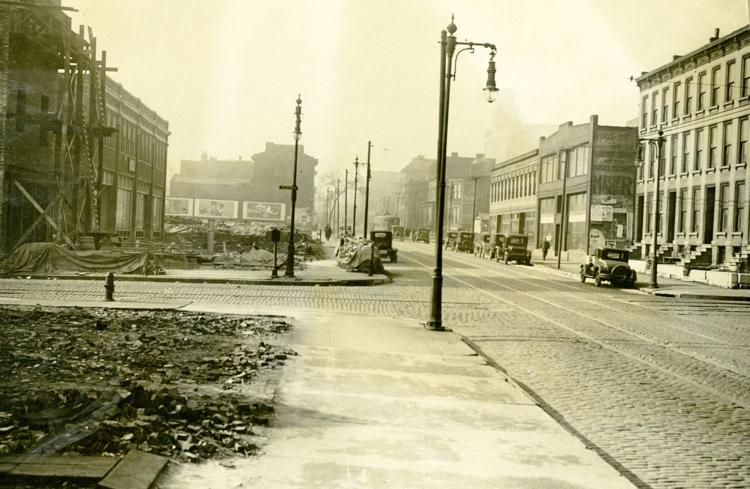 Olive in July 1927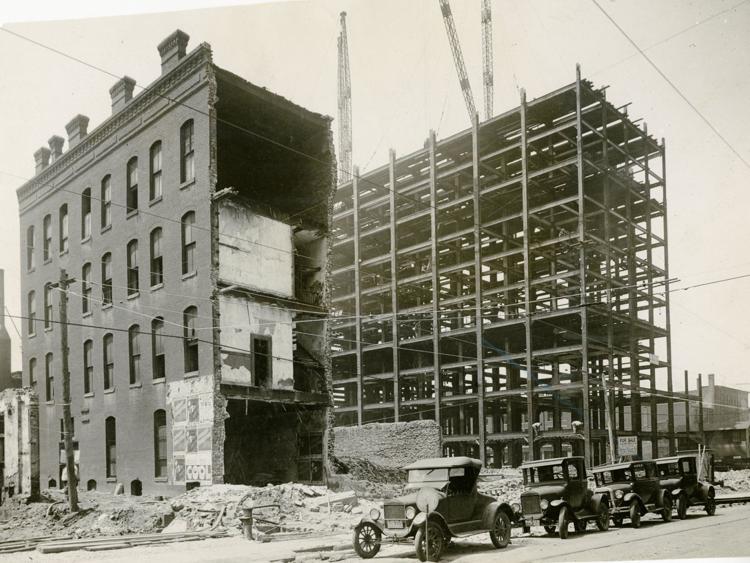 Olive in September 1927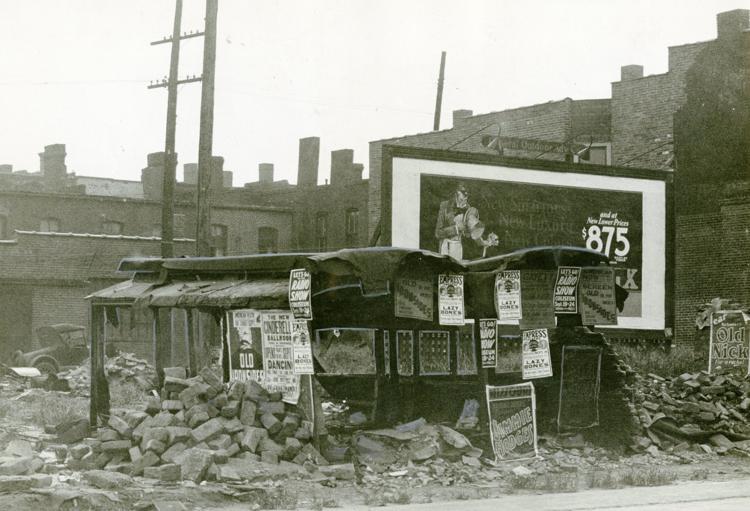 Olive in March 1928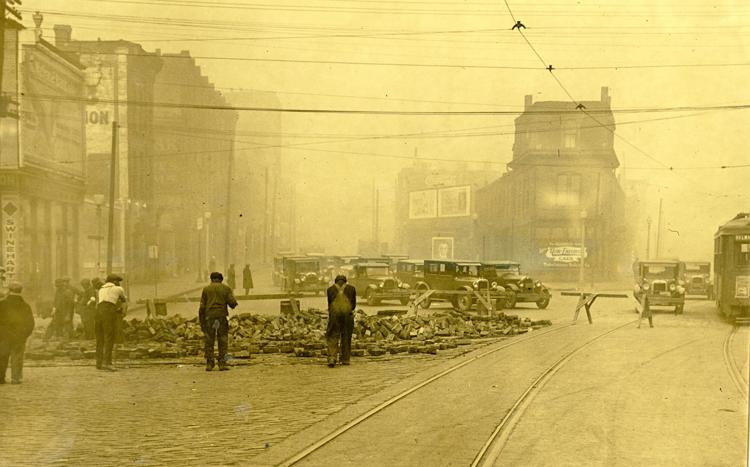 Olive in April 1928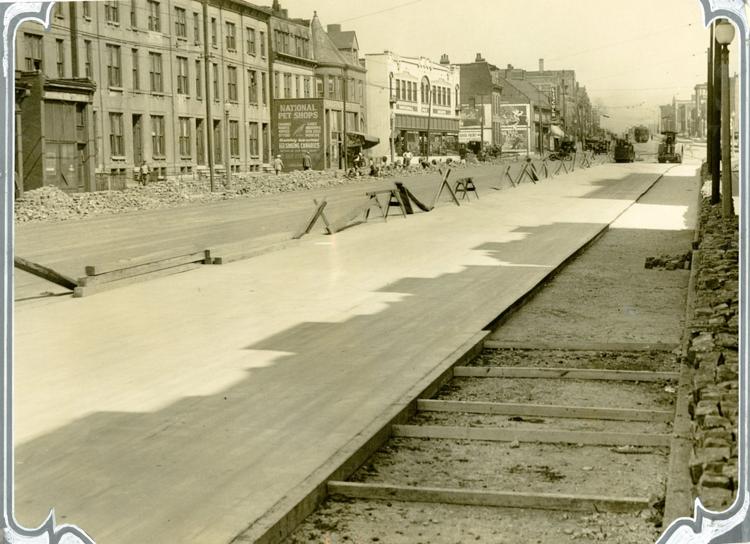 Olive in September 1928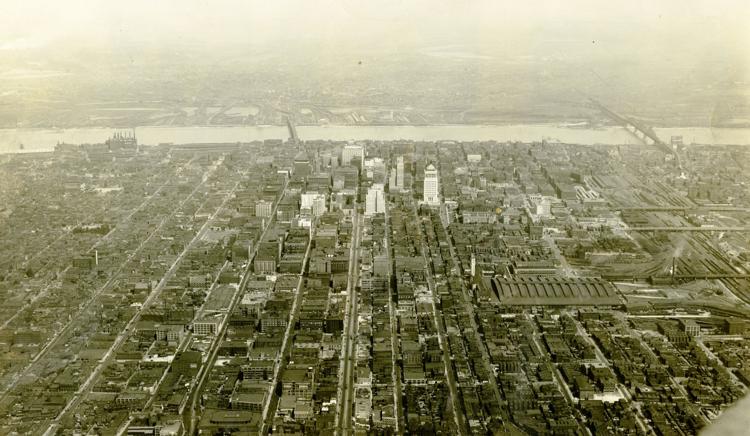 Twelfth north of Geyer in February 1931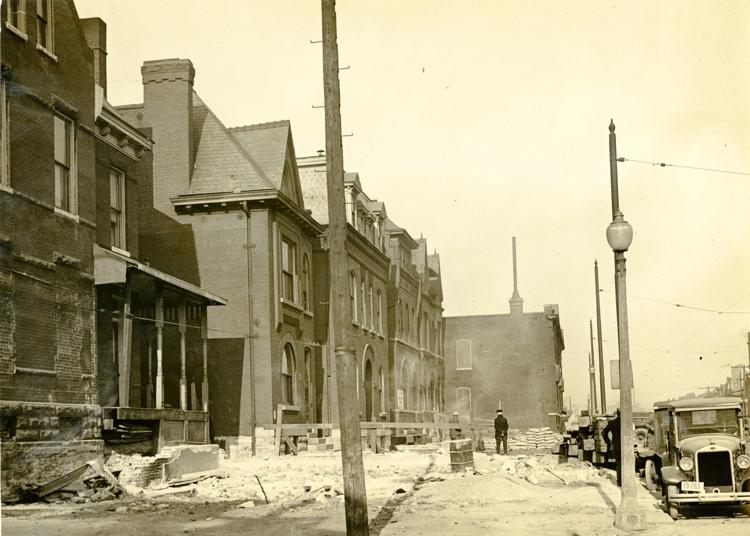 Twelfth in February 1931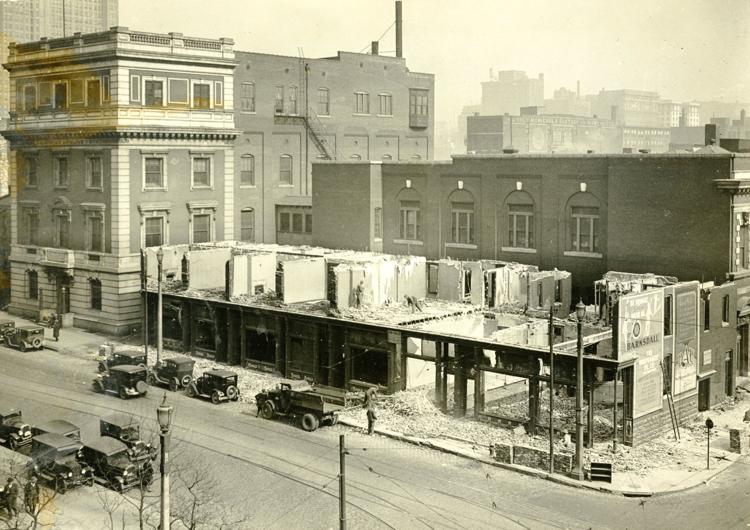 Twelfth Street in July 1931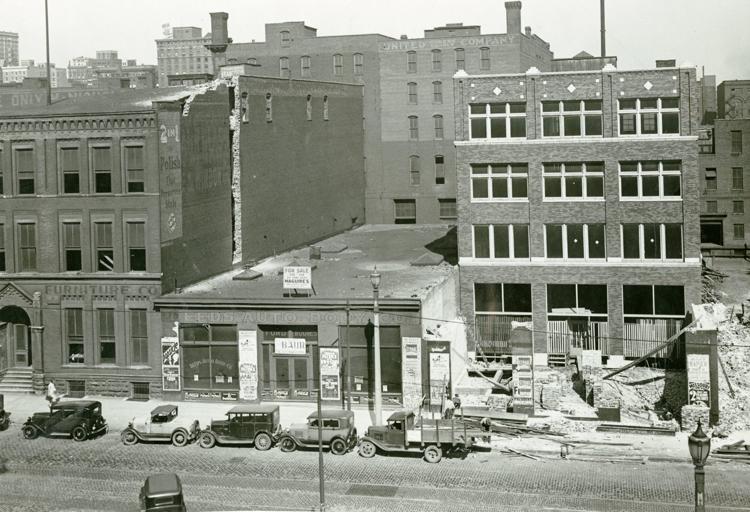 Twelfth Street in August 1931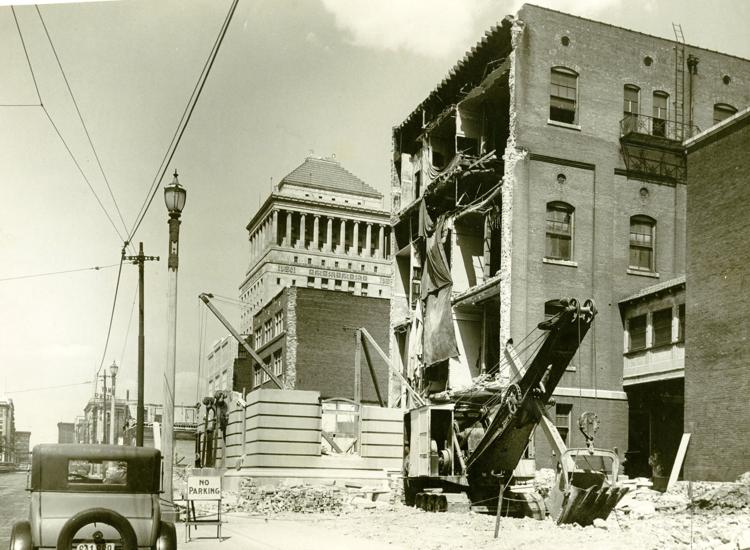 Twelfth in September 1921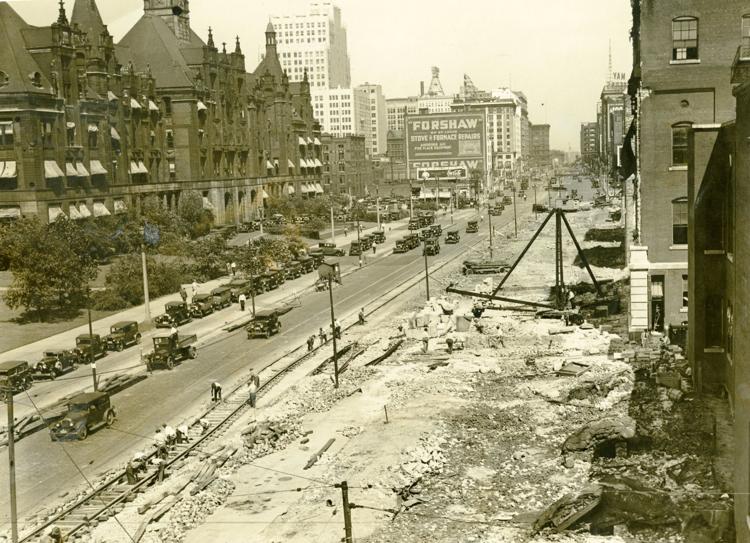 Twelfth Street in November 1931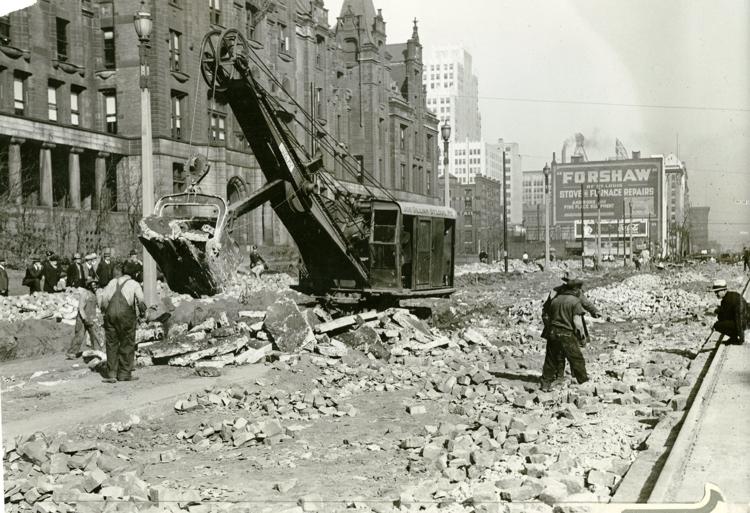 Twelfth Street in April 1932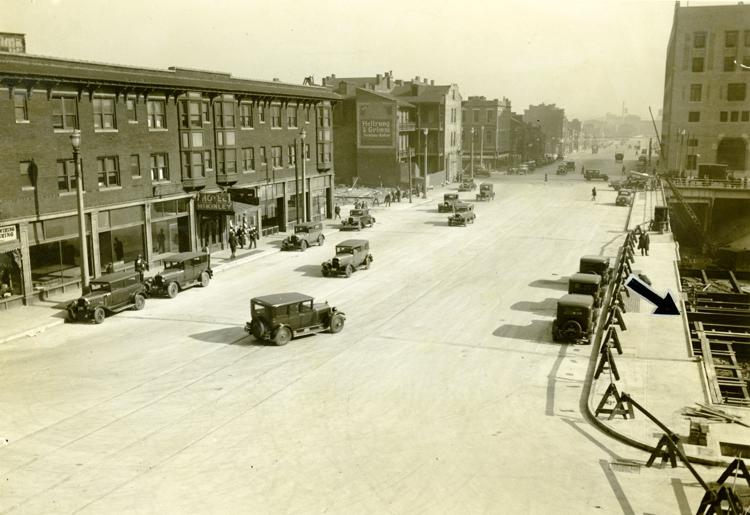 Market Street in August 1932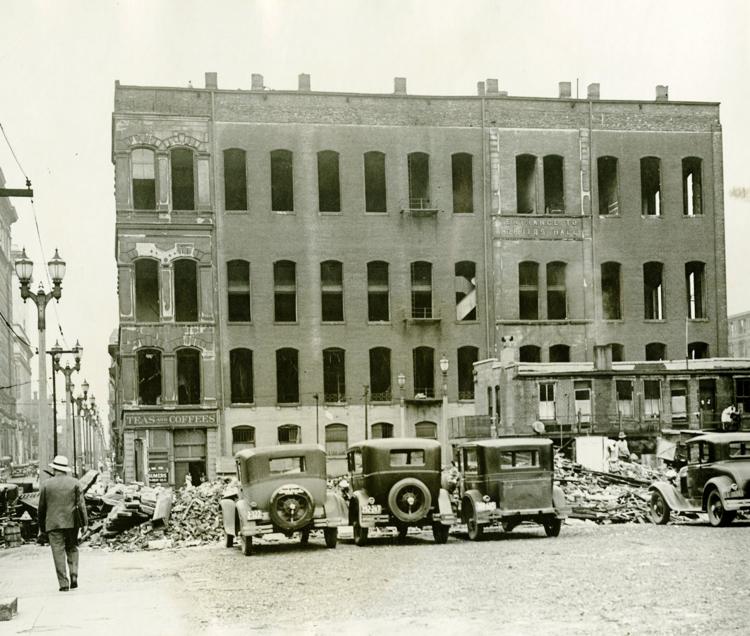 Market Street - undated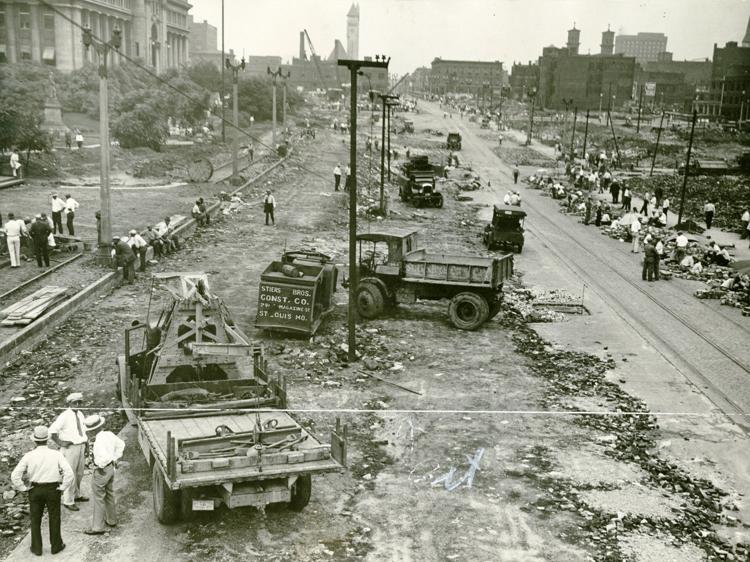 Market Street in October 1932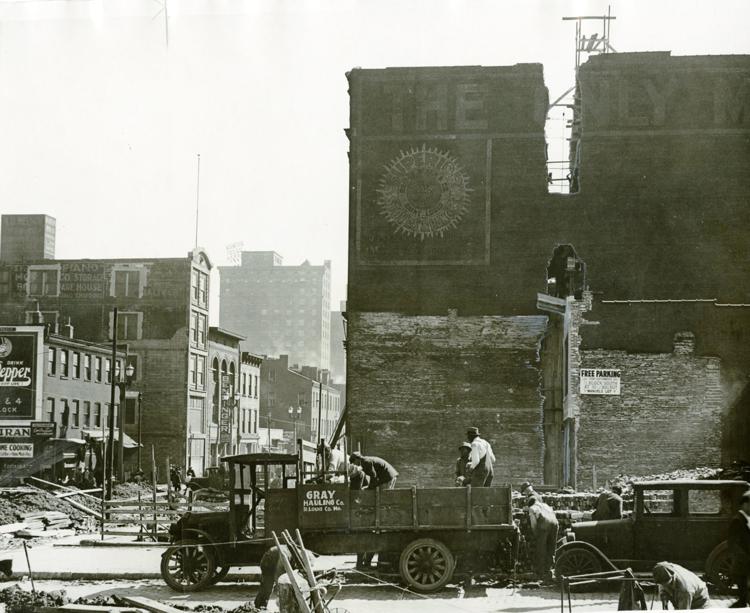 Market Street in October 1932
Market Street in October 1932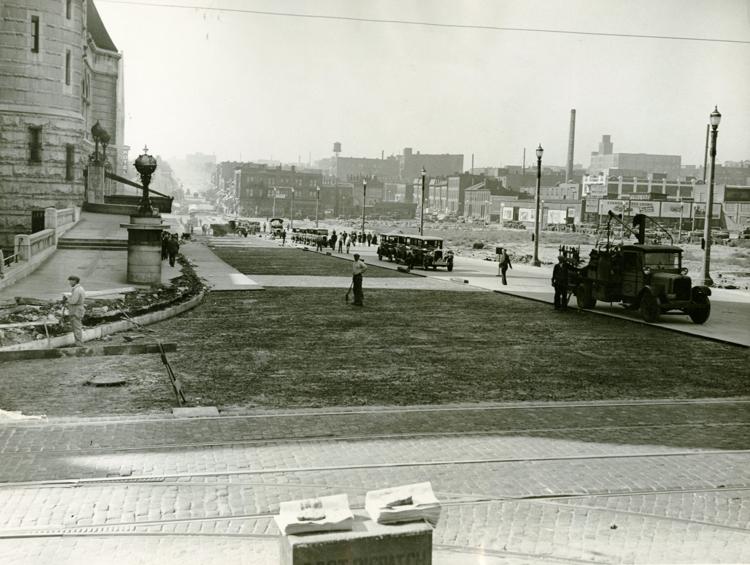 Market Street in November 1932
Market Street in November 1932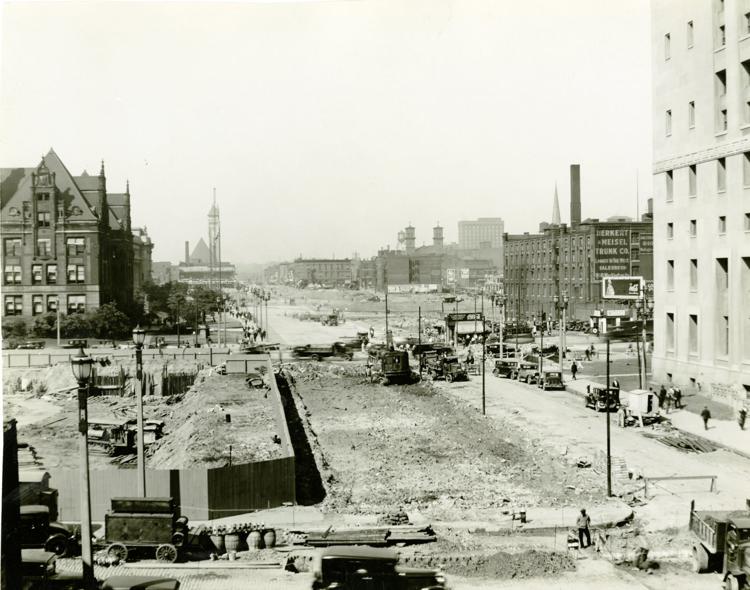 Market Street in November 1932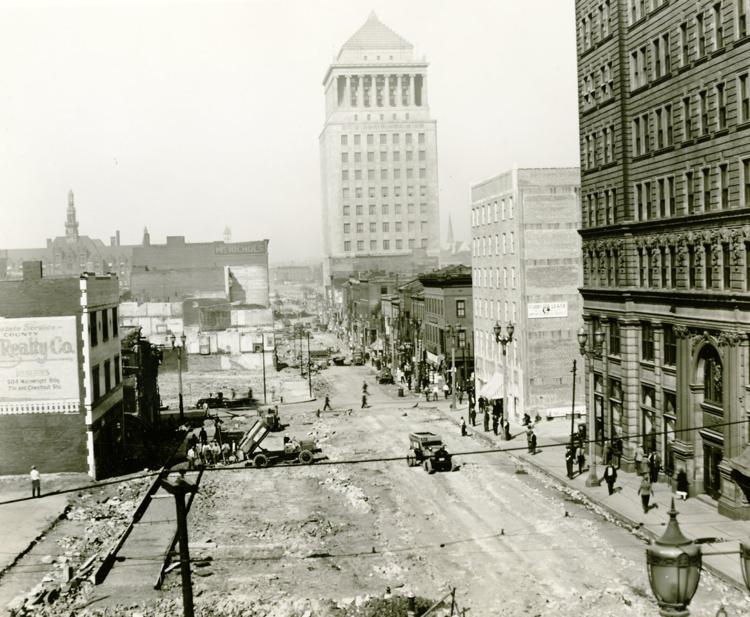 Market Street in November 1932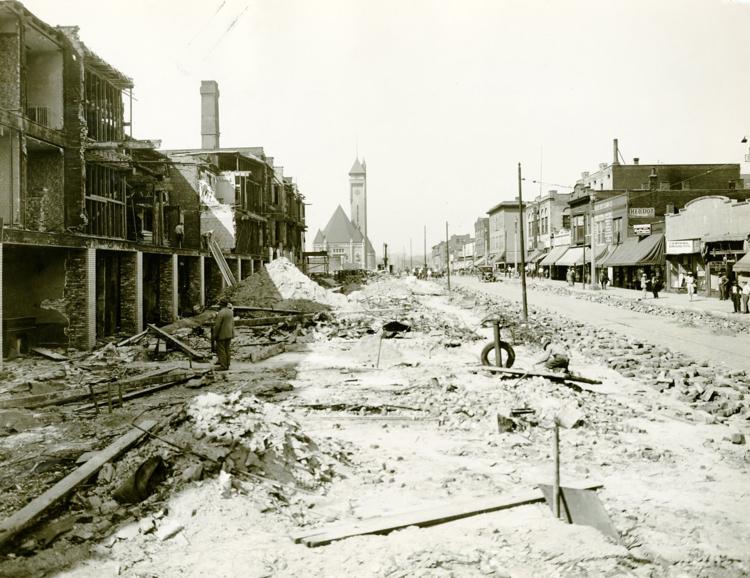 Daily updates on the latest news in the St. Louis business community.