ST. LOUIS — The organization that monitors electricity usage across a swath of the Midwest is concerned that the intended closure of the region's second-largest coal-fired power plant could, at critical times, leave customers without power.
In response, St. Louis-based power utility Ameren said it should push back the proposed closure of its embattled Rush Island Energy Center as late as the fall of 2025, a delay of about three years, until it can build new power lines to bring electricity in from elsewhere, and balance supply and demand.
The adjusted timeline is guided by a newly completed study about how Rush Island's planned retirement could affect operations of the regional electric grid. That analysis identifies reliability concerns for surrounding areas and says certain transmission upgrades would be needed to fully close the facility, according to the grid's overseer, the Midcontinent Independent Systems Operator, or MISO.
Ameren said it's committed to an approach that addresses those issues.
"Until those transmission projects are completed, some operation of the Rush Island units will be needed," Ameren wrote in recent court filings. The company said that its plan "will strike a balance between ensuring reliability" and reducing emissions of air pollutants like sulfur dioxide.
Ameren added that "it has already begun taking steps" to plan and get approval for the necessary transmission lines.
The dispute at Rush Island has raged for more than a decade, sparked by Ameren's decision to modify the plant's generators without obtaining proper permits — upgrades that increased the facility's output of both electricity and harmful emissions.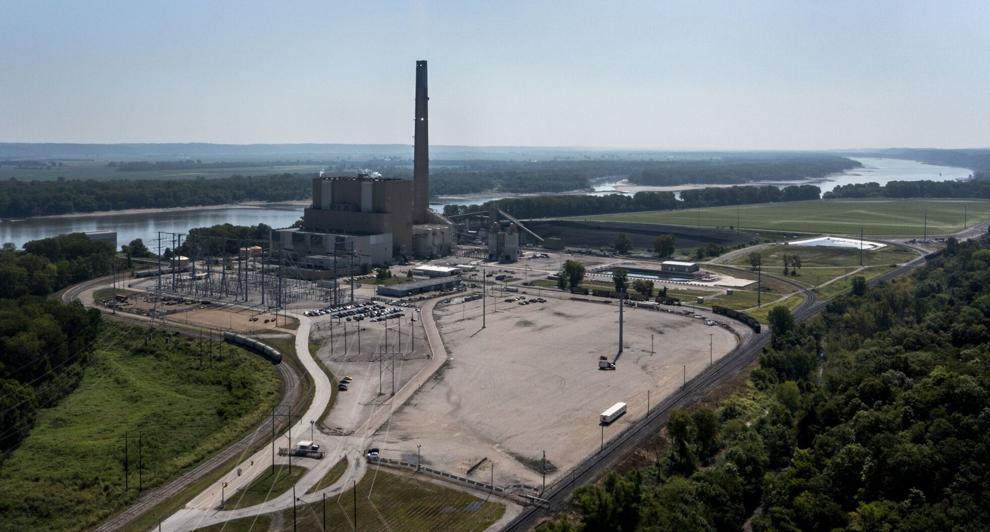 After years of fighting, Ameren faced a court-ordered requirement to outfit the plant with expensive pollution controls, often called "scrubbers." But rather than pay up to $1 billion for the technology, Ameren announced in December that it would instead retire the plant far earlier than its previous 2039 target. The company aimed for a September closure.
But with the legal debate recently shifting to questions of when and how to shut down Rush Island, MISO's reliability study loomed as a pivotal piece of analysis likely to influence the ultimate conditions and chronology of the plant's closure.
MISO is able to designate certain sources of power generation as a "System Support Resources" unit — a distinction that provides compensation to keep them running for reliability reasons, when they would otherwise close.
Ameren said that its own analysis has also shown that Rush Island's two generating units are needed "for reliability purposes during certain peak periods" and that they must be available to run in emergency events, if called upon by MISO — situations that have become more common.
"Ameren has been assessing what operations may be needed ... during the interim period until the necessary transmission projects are completed," the utility wrote.
Still, the company said "there will be significant periods when the units will not need to operate at full load, and when neither unit will need to operate, absent an emergency."
The company said it should be able to "cap" use of the plant and restrict its levels of allowed emissions. Through 2024, for instance, Ameren proposes capping Rush Island's sulfur dioxide emissions at roughly half of its annual 18,000-ton average.
Ameren's legal opponents have two weeks to respond to the utility's new proposal in federal court, but some provided an immediate — and critical — reaction late Wednesday.
"It's sadly ironic that the grid operator says Ameren's uncontrolled coal-burning power plant is needed for reliability because of possible capacity limitations due to extreme heat and drought caused by our changing climate — when climate change is caused in the first place by burning fossil fuels like coal," Jenn DeRose, a Missouri representative of the Sierra Club's Beyond Coal Campaign, said in a statement. The organization is a plaintiff in the case along with the U.S. Department of Justice.
Both plaintiffs have argued that Ameren should be forced to pay a hefty price for the public harms caused by Rush Island's long-running and continuing pollution — a total they say spirals to billions of dollars in social costs.
"Ameren knowingly violated the law at Rush Island, and it continues to pump unpermitted sulfur dioxide emissions into the air, causing disease and premature death for people in St. Louis and farther downwind," the Sierra Club said. "Bottom line, Ameren must be held accountable for its long-standing violations of the Clean Air Act."