Perhaps the lines-down-the-block insanity that marked Black Fridays of just a few years ago may be gone, but stores Friday saw surging crowds on what is traditionally the first day of the holiday shopping season.
With more retail business being conducted online and stores offering sale prices for the entire week of Black Friday, or even the whole month of November, some experts see that the magic of Black Friday is dissipating.
Walmart Chief Merchandising Officer Charles Redfield said in a statement last month, "Black Friday has evolved over the years from a single day to an entire season."
But some traditions die hard and resist the wisdom of experts.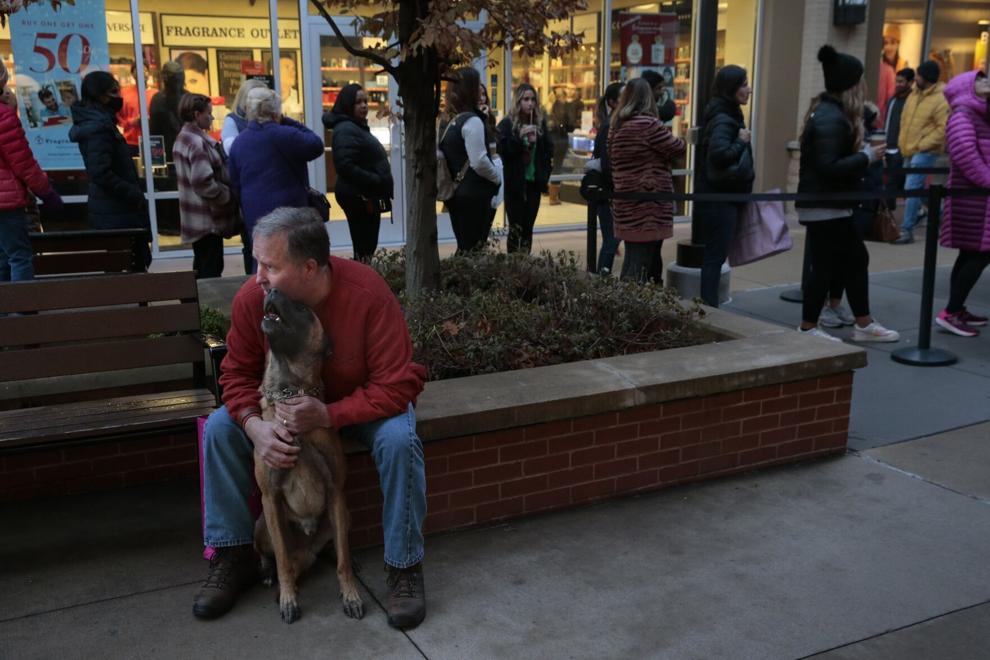 Locally, shoppers still headed to stores on what is one of the busiest shopping days of the year. Lines formed outside such popular locations as the Nike, Coach and Kate Spade stores at the St. Louis Premium Outlets, and Bath and Body Works stores basically everywhere.
As always, the shoppers were drawn by serious sales.
Connor Adams bought a 75-inch television at Best Buy for $580, down from the usual price of $1,200. Less than an hour later, he was on his way to Macy's for some cashmere clothes and then he was going to stop by Target when it opened.
Adams moved from Belfast, Northern Ireland, 13 years ago, and he has been shopping on Black Friday ever since. It's a uniquely American tradition — most other countries don't celebrate Thanksgiving, and no one else has it a month before Christmas — but that may be changing.
"They're trying their best to do Black Friday over there (in Ireland)," he said.
"It's like we do something here, they try to do it over there."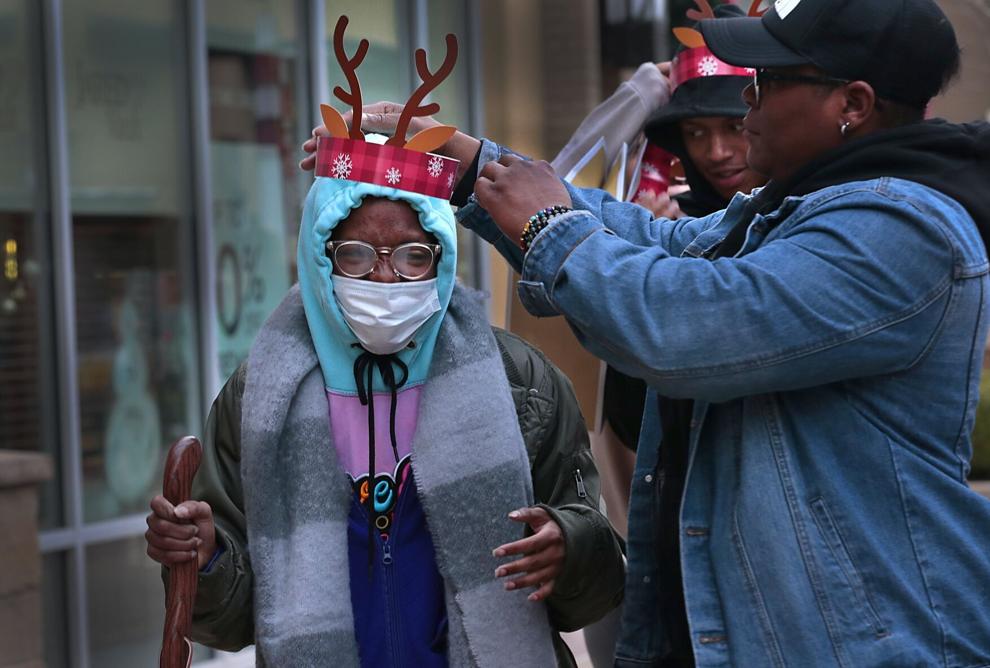 In Fairview Heights, Sydney Schnicker approached St. Clair Square mall with an open mind.
"I'm not looking for anything (in particular), I'm just looking for anything on sale," she said.
At stores such as American Eagle, Hollister and Macy's, she planned to look for Christmas gifts for family members and friends.
"And if I find something along the way for myself, well…," she said.
At the Walmart in Maplewood, Alara Stewart and Mouhamed Ly had the distinction of being first in a line of about 12 people at 5 a.m. — a time they are not usually even awake.
The two shopped on Black Friday last year, too, and now "it's a fun tradition," Stewart said.
"Walmart was our first stop last year so we made it our first one this year," Ly said.
"Also, I got my Apple watch last year and it was a good deal, so I thought I'd see if there were any other good deals this year."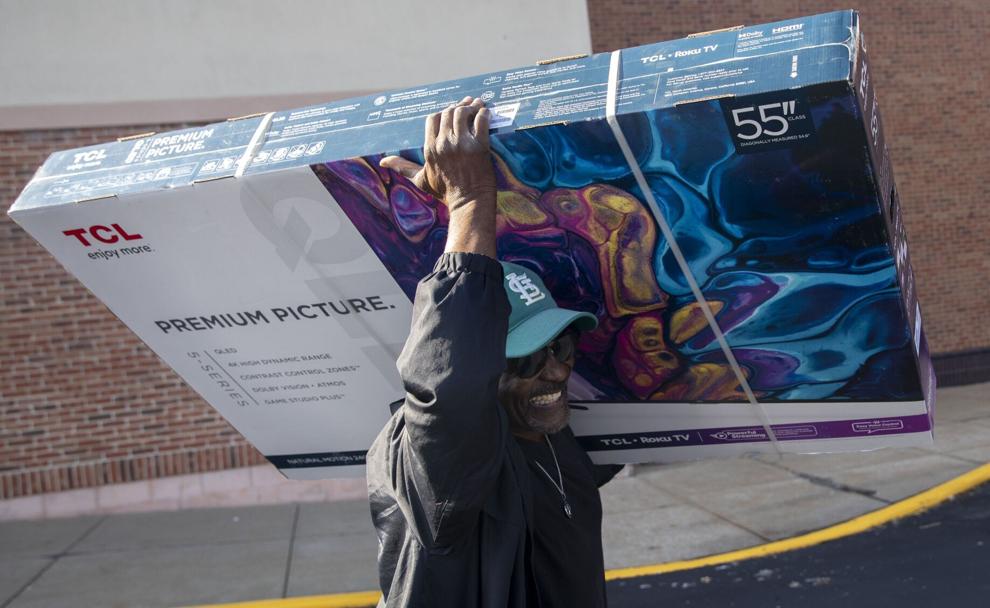 Steep discounts were plentiful and easy to find. Foot Locker stores offered a three-pack of underwear for $9.99, down from the usual price of $45. Macy's slashed 60% off the cost of men's coats and jackets, and 75% off the price of sterling silver jewelry.
For an extravagant gift with an equally extravagant savings, Macy's took $21,000 off the price of a 15 carat diamond necklace, selling it for $14,999, down from the original price of $36,000.
Tammie Sigg wasn't looking for anything that lavish. One of about 30 people awaiting the 6 a.m. opening of Macy's at the St. Louis Galleria — most of them keeping warm in their cars — Sigg said she was looking to pick up "Boots, shoes, my favorites."
Sigg said the early hour was not a problem for her because she wakes up at 4 a.m. every day anyway to relax before going to work at the St. Louis County Courthouse. She has gone shopping on each of the last four Black Fridays, which is especially easy for her because she lives across the street from the mall.
She planned to shop at Macy's, and then relax at home until the rest of the mall opened.
Black Friday happened to fall the day before Alexandria Delaney and Lanesha Houston were going to fly to Nigeria, so they stopped off at the Best Buy in Brentwood for a vital implement for their 18-hour flight: headphones.
Houston snagged a pair of Beats headphones for $150, down from $350. Delaney already has Beats so she went a little downscale, picking up a $70 pair for just $39.99.
They got to the store when it opened, around 5 a.m. The early hour was not a problem for Delaney, who got off work as a postal clerk at 3:30 a.m. But sleep was not in their immediate future. There was more shopping to do.
"Maybe we'll go to Walmart, maybe the mall," Delaney said.
Updated to indicate that the Walmart is in Maplewood.