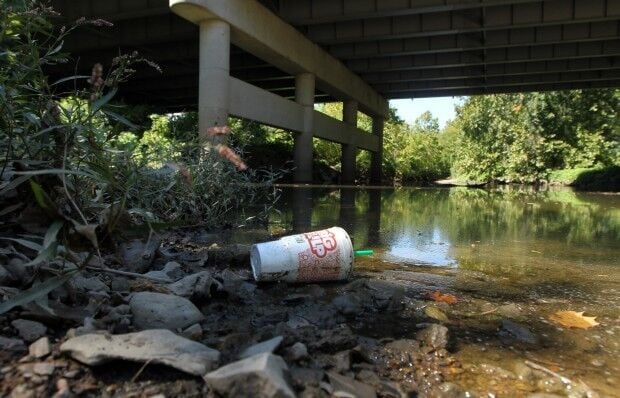 New state water quality standards that added protections to thousands of miles of Missouri streams received federal approval Thursday in a major step toward ending decades of noncompliance with the 1972 Clean Water Act.
The new Missouri rules were part of a sweeping overhaul of state clean water regulations that added specific pollutant limits to 90,000 miles of previously unprotected rivers and streams and 2,100 lakes across the state.
The Clean Water Act requires that all water bodies be made safe for swimming and fishing unless there's a specific scientific study showing why they cannot. Missouri went years without classifying some of its water bodies or saying whether they were safe for human contact or fishing.
Until Missouri acted to update its water quality standards, federal intervention seemed likely. Costs could still be high. The Missouri Department of Natural Resources estimated the rules could cost wastewater treatment plants as much as $1.2 billion in capital costs, according to a 2012 Missouri Department of Natural Resources report. The state agency estimated tens of millions more in additional yearly operating costs.
The rules, which were approved by the state Clean Water Commission in November and took effect in February, still needed approval from the U.S. Environmental Protection Agency. The agency mostly granted that on Thursday.
"EPA particularly applauds Missouri's decision to protect previously unclassified lakes and streams for the uses specified in the Clean Water Act," EPA Region 7 Administrator Karl Brooks said in a statement. "This historic action moves the state closer to meeting the Clean Water Act's long-standing requirements to assign designated uses and corresponding criteria to all waters of the United States in Missouri."
The EPA didn't approve the state's submission in its entirety. It didn't sign off on a less restrictive classification the DNR's rules gave to four newly classified creeks and streams, which said they were safe for noncontact recreation such as boating.
EPA also said the state has not responded to its comments last year rejecting lower protection levels on 41 Missouri water bodies. In those instances, the EPA either rejected or did not receive studies showing why the water bodies couldn't be made clean enough for swimming.
Those streams include Spencer Creek and Belleau Creek in St. Charles County; Muddy Creek, McMullen Branch, Little Creek and Glaize Creek in Jefferson County; Fenton Creek and a tributary to Busch Creek in Franklin County; and Brushy Fork in Lincoln County.