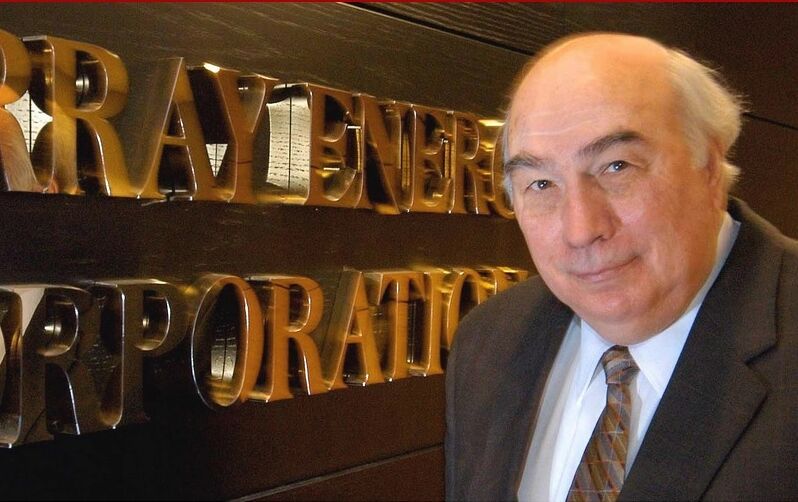 A federal appeals court said the Environmental Protection Agency should not have been ordered by a lower court judge to assess how its air regulations affect coal industry jobs, in a defeat for Murray Energy Corp., a large coal miner.
The 4th U.S. Circuit Court of Appeals in Richmond, Va., ruled on Thursday that in passing the Clean Air Act, Congress did not authorize lawsuits such as Murray's, depriving federal courts of jurisdiction to hear them.
Murray had accused the EPA, during the Obama administration, of overstepping its authority by imposing regulations without regard for their economic and employment impact.
The 3-0 decision was also a defeat for 16 U.S. states, all but one with Republican governors, that supported Murray.
Gary Broadbent, a Murray spokesman, said the St. Clairsville, Ohio-based company intends to appeal.
Murray had sued the EPA in 2014, citing a Clean Air Act provision directing it to "conduct continuing evaluations of potential loss or shifts of employment" when enforcing its regulations.
Chief Executive Bob Murray had been a persistent critic of the Obama administration over what he called its "war on coal."
Last October, U.S. District Judge John Bailey in Wheeling, W.Va., ordered the EPA to write a report on the jobs impact of coal industry regulations, rejecting its argument that it had discretion to decide when evaluations were needed.
But the appeals court said the Clean Air Act did not require the EPA to write such a report.
"The agency gets to decide how to collect a broad set of employment impact data, how to judge and examine this extensive data, and how to manage these tasks on an ongoing basis," Circuit Judge Henry Floyd wrote. "A court is ill-equipped to supervise this continuous, complex process."
EPA spokeswoman Amy Graham said in an email: "President Trump's EPA will take the economic and job impacts of its proposed regulations into account consistent with its statutory requirements, regardless of the outcome of this particular case."
Murray also drew support from the Cause of Action Institute, an advocacy group favoring limited government.
Joshua Schopf, a lawyer for the group, in an interview said courts should not "unduly defer to agencies' interpretation of statutory language," and the 4th Circuit "appeared to engage in verbal gymnastics" by ruling against Murray.
Former President Barack Obama appointed the judges on the appeals court panel. Floyd was previously a district court judge appointed by President George W. Bush.
The case is Murray Energy Corp. et. al. v. EPA, 4th U.S. Circuit Court of Appeals, No. 16-2432.