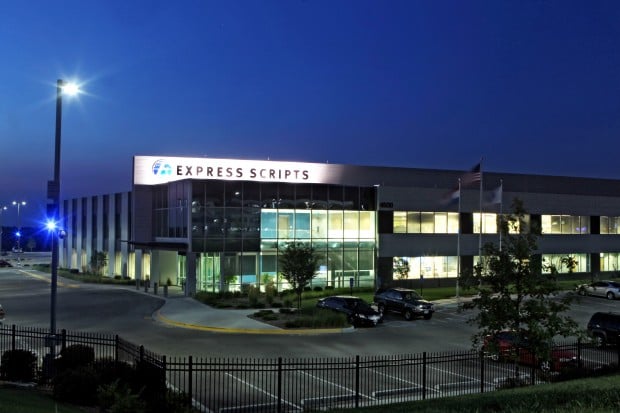 Express Scripts Holding Co. appears to be preparing to vie for a greater portion of federal government contracts to manage pharmacy benefits.
The north St. Louis County-based company announced on Tuesday a rebranding of its federal-related activities under the banner of the Federal Pharmacy Services Division.
Express Scripts already has a lucrative contract to manage pharmacy benefits for the TriCare program, the Defense Department's health plan for military personnel. The company also inherited some other federal clients when it acquired New Jersey-based Medco Health Solutions.
"We have a lot to bring to that marketplace in terms of driving down costs improving outcomes," said Express Scripts spokesman Brian Henry.
At the same time, Express Scripts has sold off and closed down a few of its international activities, including subsidiaries and offices in Germany and China. Some of these businesses were acquired as part of the Medco deal.
"We've identified those areas that we believe are core to our business and what we think can grow," Henry said.
Jeff Jonas, an analyst at Gabelli & Co., an investment brokerage in Rye, N.Y., said that Express Scripts seems to want to avoid the distraction of having to manage businesses overseas.
"With the aging population and U.S. health care reform, there are some pretty big opportunities over the next few years," he said.
Jonas said that Express Scripts may be positioning itself to make a bid to manage a greater share of pharmacy benefits for the federal government. Caremark, another pharmacy benefit manager, currently manages benefits for many federal workers.
Thom Gross, another Express Scripts spokesman, said that in the wake of the Medco merger Express Scripts now handles pharmacy benefits for some Federal Employees Health Benefit programs as well as other federal agencies.