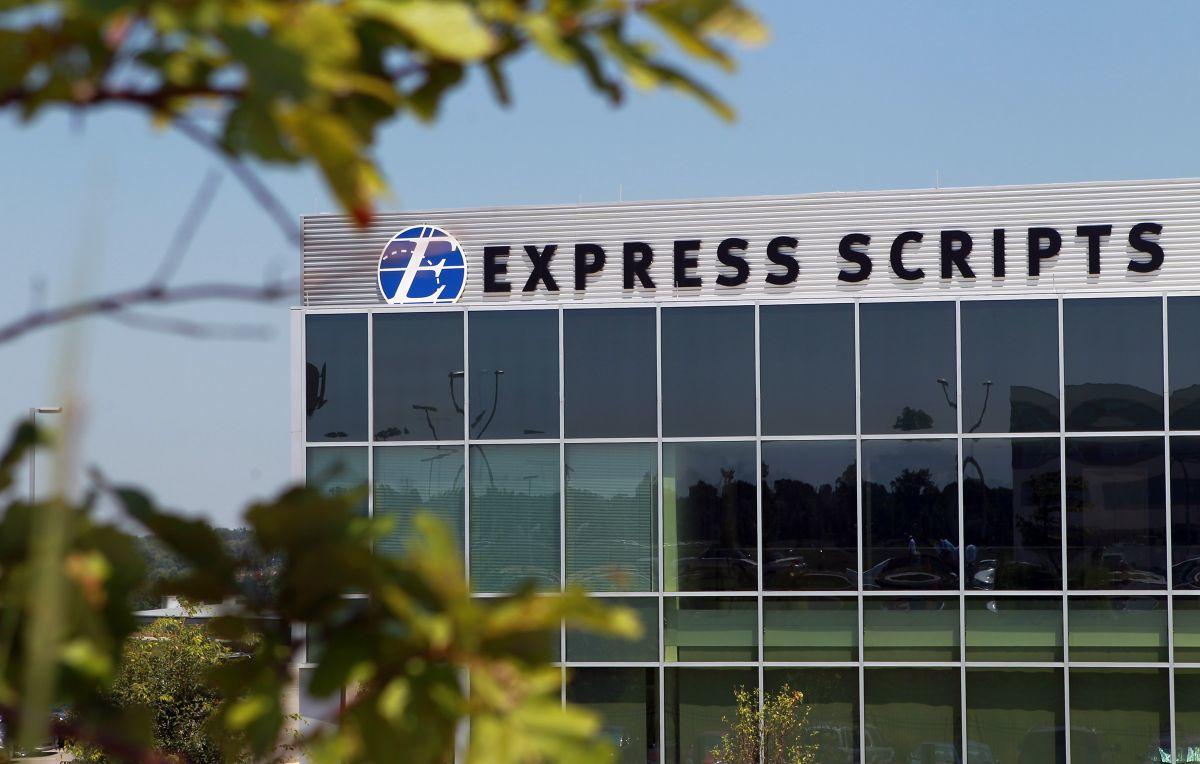 ST. LOUIS • A compounding pharmacy that sued Express Scripts more than four years ago has paid nearly $367,000 in attorney's fees and costs for misconduct, but Express Scripts is still seeking the $20 million judgment it won in the case last month.
A company spokesman, Brian Henry, said Monday that Express Scripts was now focused on identifying assets of HM Compounding Services LLC, which he said was no longer operating. The amount due grows by nearly $5,000 per day in interest charges.
A court filing last week shows that the pharmacy paid the attorneys fees and costs, which were a judge-ordered sanction for its "grossly negligent" failure to turn over documents in its own lawsuit.
Those failures also led to other sanctions that hamstrung the pharmacy's legal case.
New York-based HM originally sued Express Scripts and other pharmacy benefit managers in New York state in 2014, claiming that they were conspiring to deprive patients of medications supplied by compounding pharmacies and run those pharmacies out of business. The Express Scripts portion of the case was later moved to St. Louis.
In November, U.S. District Judge John Ross dismissed a number of HM's legal claims, finding that HM's rate of collection of copayments, as required by its contract with Express Scripts, was "woefully inadequate," and Express Scripts was justified in terminating the relationship.
Ross also ruled that because of the sanctions, HM "cannot possibly contradict" claims that it charged Express Scripts millions of dollars more than justified by inflating the prices that it claimed customers paid when seeking reimbursement from Express Scripts.
"HM's inability to prove damages is entirely of its own making, the result of its gross misconduct in failing to comply with the discovery rules and this Court's orders and reckless disregard for the truth of the matters. For all these reasons, HM cannot establish the essential elements of its contract claims," he wrote.
HM produced more than 100,000 documents after a deadline, and after repeatedly claiming they didn't exist, Ross ruled. He called it "gross misconduct."
"Admittedly false declarations were submitted and misrepresentations were made to opposing counsel as well as to the Special Master and this Court with clear, reckless disregard for the truth of the matters," he wrote.
Ross also barred HM's experts from testifying due to the failures, leaving them with few options before trial.
Both sides filed a consent judgment Jan. 28 awarding the money to Express Scripts.
Lawyers with Boies Schiller Flexner, who have sought twice to withdraw from representing HM, did not respond to emails seeking comment.
HM's website is no longer working and is for sale.
Representatives of the successor to the pharmacy holding company, Vividus LLC, could not be reached for comment.
Daily updates on the latest news in the St. Louis business community.