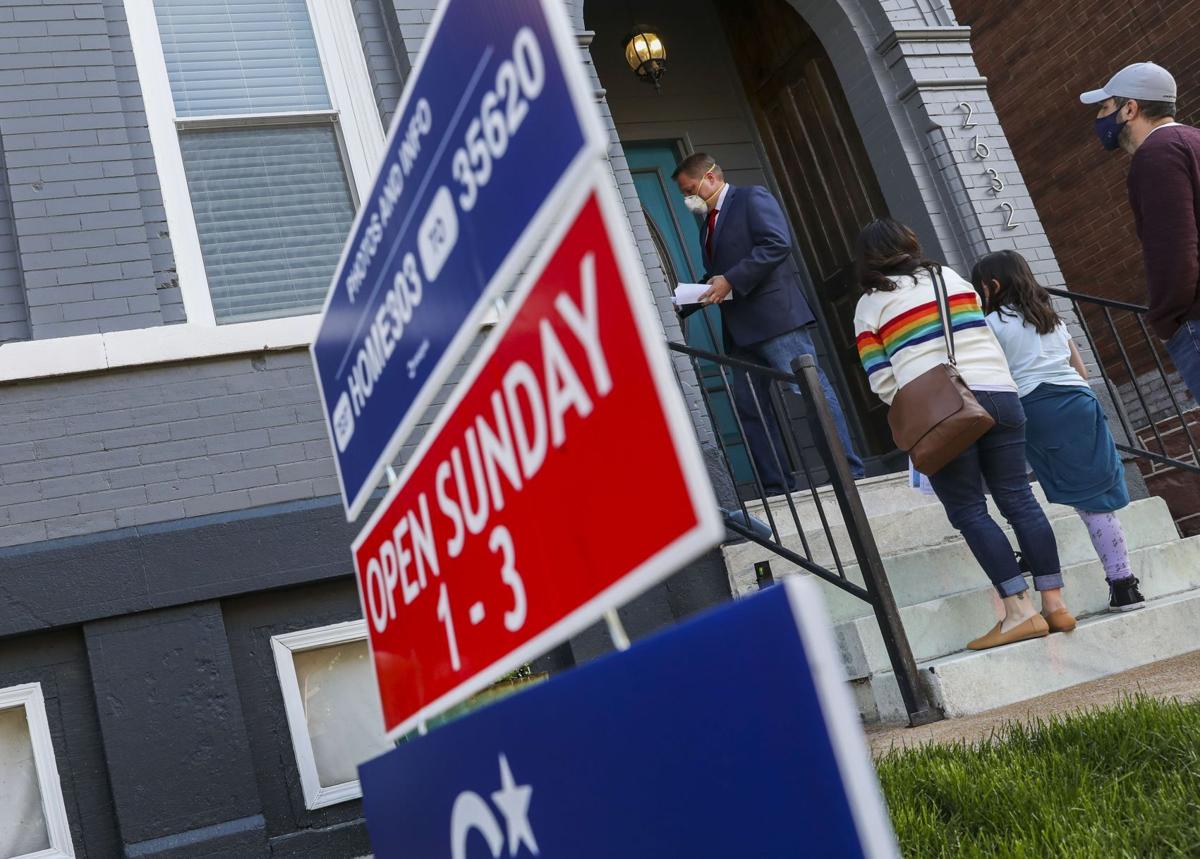 ST. LOUIS — Vickey Harper has been house hunting for seven months. And she's on a deadline.
She and her fiancé hope to find a home in the city before the new school year so Harper's daughter can continue at The Soulard School, which requires students to be city residents. The couple had their eyes set on a renovated Benton Park West home listed for $349,900, but they lost out, even after bidding $25,000 over its asking price.
"That's the challenge now as a buyer. You don't have time to think about it. In less than 24 hours, you have to make an offer," said Harper, 43, who works in health care. "It's nothing like what it was when I bought my house five years ago."
It's a seller's market across the region. A frenzied battle has broken out among buyers who often have to bid thousands of dollars over asking price and forgo common contingencies to land a home. In hot neighborhoods like Tower Grove South, it's not uncommon to see a home sell for $55,000 over its asking price. They're going for $20,000 over ask in Affton, Florissant and St. Peters.
The market mirrors nationwide trends: Median existing-home sales prices have surged 17.2% to a record $329,100, driven in part by historically low mortgage rates and a staggering lack of supply, according to the National Association of Realtors.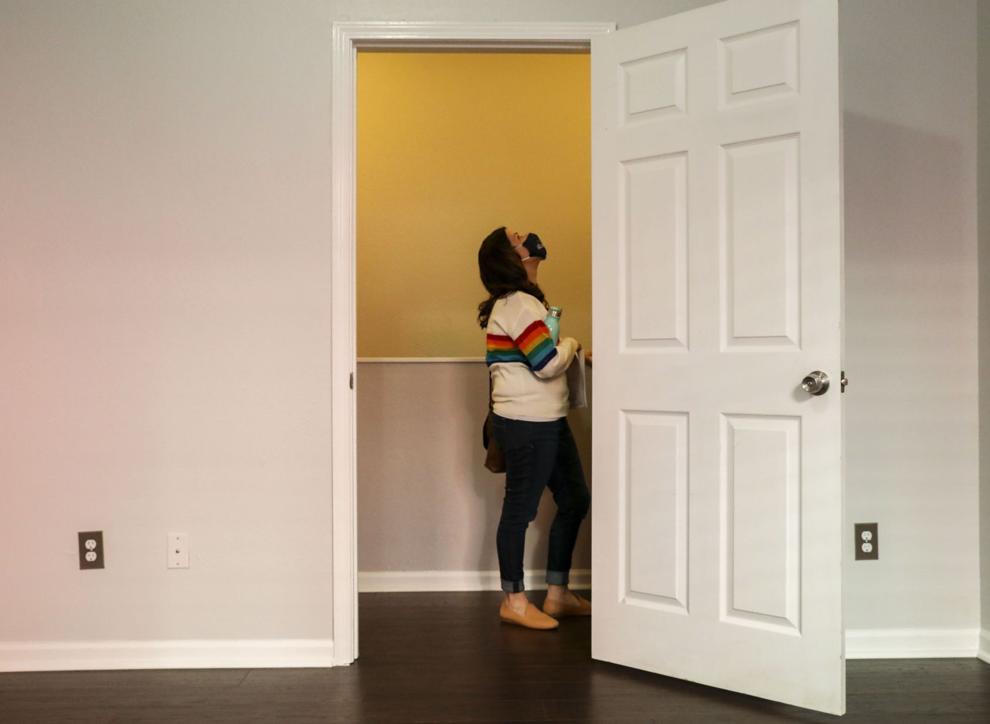 The 30-year, fixed mortgage rate is 3.08%, down from the same period last year when it was 3.45%. In December, it hit 2.68%, the lowest since FreddieMac began tracking data in 1971.
Houses are spending less time on the market in the metro area — just 34 days in March compared with 48 days a year ago. Average home prices here have jumped 16.2% to $303,955, according to the latest available data from industry group St. Louis Realtors. And prices are rising regionwide: Average sales in Madison and St. Clair counties each grew 13% to $174,000 and $186,000, respectively, in the first quarter of this year compared with the same period last year, said Gerry Schuetzenhofer, president of Coldwell Banker Brown Realtors.
There are also very few houses on the market: A balanced housing market is considered to have six months of inventory. The St. Louis region had 1.1 months of inventory in March, meaning it would take a little over a month to sell the area's existing supply of homes for sale. It's the second consecutive month the area's stock has been that low.
"We are in an extreme seller's market," said Matt Muren, a real estate agent with Berkshire Hathaway HomeServices Select Properties.
In many cases, people are buying homes in "as-is" condition, where sellers don't make any repairs or improvements. Sellers get to dictate closing dates and can dismiss traditional contingencies like financing, inspections and appraisals that they never would have in the past, Muren said.
'Cutthroat'
Joe Hostman of Hostman Real Estate RE/MAX Results likened the housing market to the Wild West. He's seen many homes go over list price by $30,000 to $50,000, and he is advising his buyers to start looking for houses under their budgets to leave room for a bidding war. Desperation from buyers has prompted agents to explicitly state in new listings not to walk the property or to disturb the owners without an appointment, he said.
"If there's a 'for sale' sign in the yard, people will peek in windows," Hostman said. "People have no shame."
John Jackson of John Jackson Neighborhood Real Estate said 90% of his listings attract multiple offers. He knows of one South City house that recently had 100 showings over three days and 27 offers. He's advising buyers not to make demands "if they want to win," Jackson said.
Classical musician Jennifer Gartley, 41, has been looking to buy since November. She's on the hunt for what real estate agents said is the most in-demand house: a three-bedroom, two-bathroom home.
"I am a data driven, rational person and this feels like a very emotional market. You have to decide everything so quickly," Gartley said. "I feel like I've just dipped my toe in the market at this point because there's just not that much inventory, and the inventory that's out there is not exactly what I want. It feels really overpriced."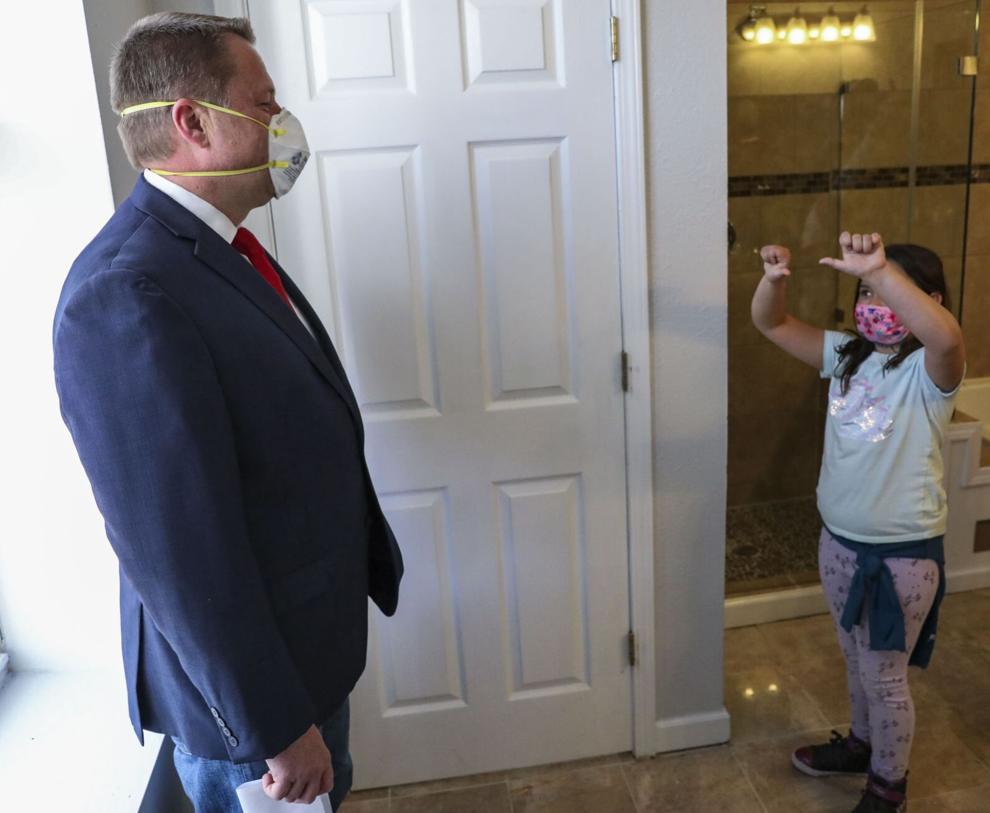 An affordable cost of living was one of the major reasons why she moved to St. Louis in 2006 after earning her doctorate degree from the University of Illinois. She bought her first home in Tower Grove South after the 2008 recession and sold it "shockingly fast" in August.
"It's feeling like St. Louis is losing a little bit of that (affordability). I'm confident I'll find something, but that confidence comes from the fact that I have this profit from my house. If I was just starting out, I would be in a much different position," Gartley said.
The market is even surprising to those who work in real estate. First-time homebuyer Jessica Jackson, 27, works for a title company and had been looking for eight months. This past week, her offer to buy a home in Lemay was accepted. Her winning bid: $22,000 over the $165,000 asking price.
"I definitely didn't realize how cutthroat it was," Jackson said.
'So anxious'
Real estate agents, however, caution sellers from getting too greedy. The list price still has to match the condition of the home or it will sit on the market, agents said.
"I would say a couple years ago I would get a funny look if I questioned why a home has been on the market for two to three weeks," agent John Jackson said. "Now if it's Monday or Tuesday and the home came on the market on Friday and doesn't have a sold sign, I'm already questioning what's wrong with it."
Real estate agents said it's been a seller's market for a few years. Still, there weren't as many competing offers, sellers were more willing to make concessions and a few bargains were yet to be discovered.
Then COVID-19 hit, and the market took off, agents said.
"I think it boils down to buyer confidence. Those who survived COVID economically and were able to come out with their jobs saved a lot of money. They weren't going to Cardinals games, concerts or vacations," Jackson said. "That, combined with their housing needs and low interest rates, sort of created the perfect storm."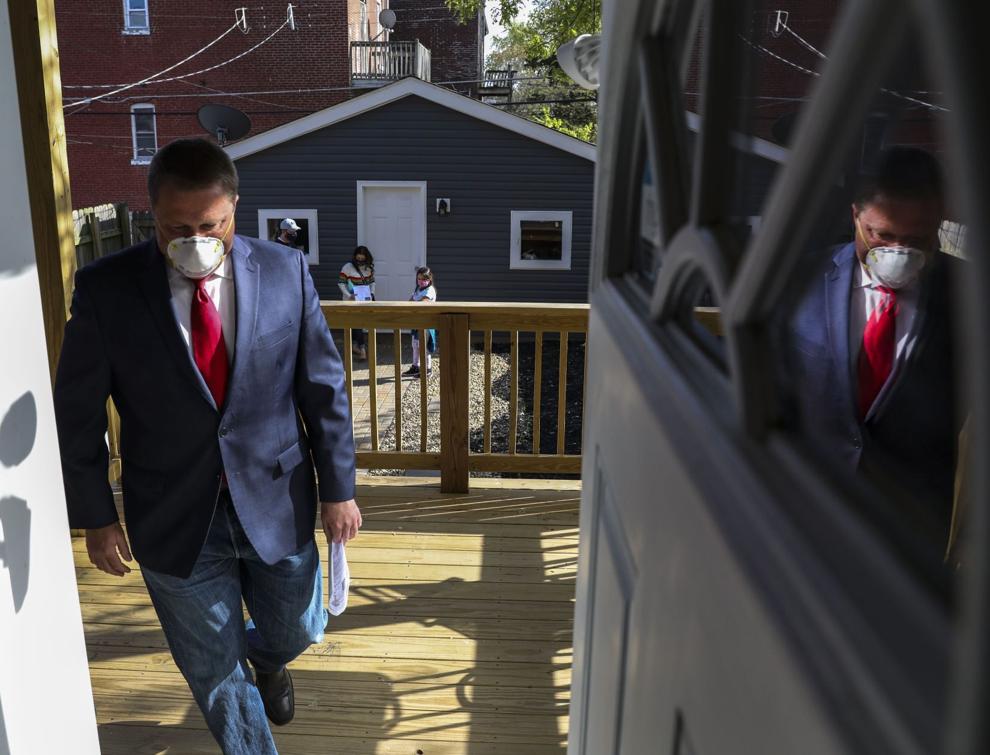 Agents say other factors are at play, too. Some homeowners don't want to sell if they then have to compete in the same market as buyers. And, with lumber prices quadrupling, developers are building fewer new homes.
Vickey Harper, the homebuyer on a time crunch, is getting increasingly frustrated. She has increased her max budget three times. She has accepted that she's likely not going to get the square footage or the number of bathrooms she wants. And the seller of a Benton Park West home she recently toured stopped accepting contracts while her agent was writing her offer.