Facebook's Community Boost, a new initiative from the social media giant aimed at helping small businesses improve their digital prowess, made a stop in St. Louis beginning on Monday.
St. Louis is the first stop on a 30-city tour that Mark Zuckerberg, Facebook's co-founder and CEO, first announced in November while he visited St. Louis to meet with entrepreneurs in the Cortex innovation district.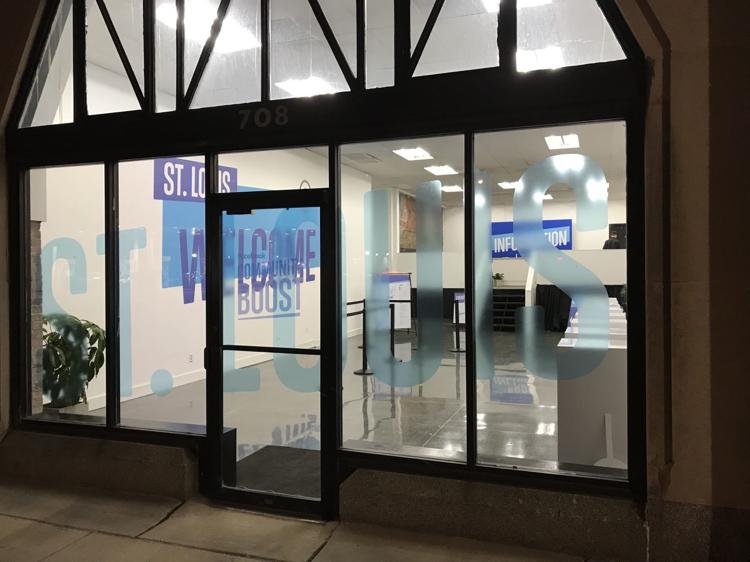 Those attending can participate in free courses that will help them get started on Facebook or Instagram, connect with local shoppers using social media, make the most out of Facebook advertisements and more.
Aneesh Raman, a member of Facebook's global policy team, said the curriculum is based on feedback Facebook officials received while touring the U.S., including St. Louis, last year.
"Almost all workers in a business say digital skills are important, but not all think they have them," he said. "And business managers feel good about things like email, search and social, but feel they're less skilled about the basics of building a presence online and selling beyond their local markets."
Raman said St. Louis will serve a guinea pig of sorts being the first city on the tour. "We'll learn as we go and we'll see how it goes and adjust as we go to other cities," he said.
Facebook previously held free one-day "Boost Your Business" training programs that attracted 500 participants in two Missouri cities, Farmington and Springfield, in 2016. That program, which trained more than 60,000 small businesses in total, was part of a more than $1 billion investment Facebook said it has made in supporting small businesses since 2011.
Editor's note: This story was originally published on March 5.