ST. LOUIS — Ever since she lost her home to foreclosure in 2002, Vivian Houston has been on the move, never quite able to settle down in one place for long.
The 61-year-old gets by on disability income — she has a serious heart condition, she said — and struggles to pay for housing.
"I'm older, and I'm tired of moving from place to place," she said. "And you know, shoot, I'm on a fixed income. I can't afford to pay a regular mortgage or rent."
So when the city announced plans to start selling some of its fixer-uppers for a dollar each, Houston jumped at the chance.
Alderman John Collins-Muhammad, D-21st Ward, sponsored the resolution that started the Dollar House program. Approved in 2018, it directed the St. Louis Development Corp., which oversees the Land Reutilization Authority, to get the effort underway.
It's part of a larger effort by the city, with help from nonprofits and neighborhood groups, to reduce the effects of disinvestment and neglect in struggling neighborhoods. It's also a tool for the LRA to reduce the number of properties it owns, said Otis Williams, executive director of the SLDC. This year, the LRA sold 480 parcels, and took in 272.
"This is a good year, in the sense that we sold more than we took in," Williams said.
Collins-Muhammad said the program is going as well as could be expected. In his ward, he also offers tax abatement and other city assistance to anyone who purchases a $1 house.
"If we can come up with more innovative (incentives) to attract and retain developers, to renovate these homes in the city's most impoverished neighborhoods, I think we can really turn around communities," Collins-Muhammad said.
The LRA has received 15 total offers under the program. Two were not approved.
Of the 13 approved offers, three applicants withdrew theirs and two were canceled by the LRA. Two were given six-month options, and two are pending closings, according to LRA records. The other four houses went to new owners, including Houston.
Those who purchase a home for $1 must stabilize the outside of the building to city code within four months; obtain an occupancy permit within 18 months; and own and occupy the house for at least three years after occupancy is permitted. If the requirements are not met, the property goes back to the LRA.
Houston, who is living with her sister in St. John while work is underway on her house, said she put in a new water heater already, and bought tile for the kitchen. When it gets closer to moving time, she said, one of her three sons will help her install the tile.
Houston liked the home on Harney for several reasons. She went into her search with money on her mind, and said the house looked economical to her. She was thinking about what it might cost to heat or cool the place. She also fell in love with the original 1929 floors.
Because of her small budget, the work may go more slowly than if a person of means was completing a similar project, Houston said. Still, she estimates she'll move in before the 18-month period is up.
Through Craigslist, Houston found Andy Hvatum, 34, a journeyman electrician working for Will Power Electric. When he heard her story, he felt compelled to help, and offered to provide her the electricity work she needs at a discounted price.
"I just felt like if I didn't do it, absolutely no one would," Hvatum said. He has worked in St. Louis for the past five years and thinks it's a shame there are so many empty LRA properties with so many people in need of a home. It's the cost of tradesmen that often keeps people, especially those with low incomes, from pursuing the projects, he said. Though this isn't something he can do often, Hvatum said, he was happy to help Houston.
Alderman Brandon Bosley, D-3rd Ward, is hopeful about the program, but will be even more hopeful if projects like the Gateway Neighborhood Mortgage take off. The project is a new loan designed to fit north city's tenuous lending atmosphere.
Right now, banks don't lend very often to homeowners looking for mortgages on houses north of Delmar Boulevard.
"It can be discouraging to have a program like (the Dollar House) and know that you have a dollar, but at the same time run into the issue of not having the financial assistance that is needed to really help fix these buildings," Bosley said. He emphasized it's a good program, and he agreed with Collins-Muhammad that the city should provide more incentives to keep people here as homeowners.
To qualify, the buildings must be single-family residential structures, less than 1,500 square feet, and in the LRA inventory for at least five years.
Some say that's too long.
"By the time it's been vacant for five years, there's not much left of it," said Alderman Sharon Tyus, D-1st Ward.
Although LRA staff does basic maintenance like lawn mowing and tree cutting, citizens often get a reality check when they go see the houses in person, said Williams, the development corporation director.
"The buildings themselves are always in worse shape than I think citizens might understand," he said. "They realize that this is a lot of work for this one dollar."
In the next few months, staff will review the Dollar House Pilot Program, he said, and especially the requirement that the houses spend five years in LRA inventory.
Tyus, meanwhile, has designed a program of her own to get homeowners into LRA properties, wherein $10,000 to $15,000 of block grant funding would be provided with the sale of each house.
She plans to introduce a resolution to the Board of Aldermen early next year to get the program going.
Mark Schlinkmann and Jacob Barker of the Post-Dispatch contributed to this report.
Photos: Local electrician repairs one of four houses bought under Dollar House Pilot Program
Electrician helps Walnut Park West resident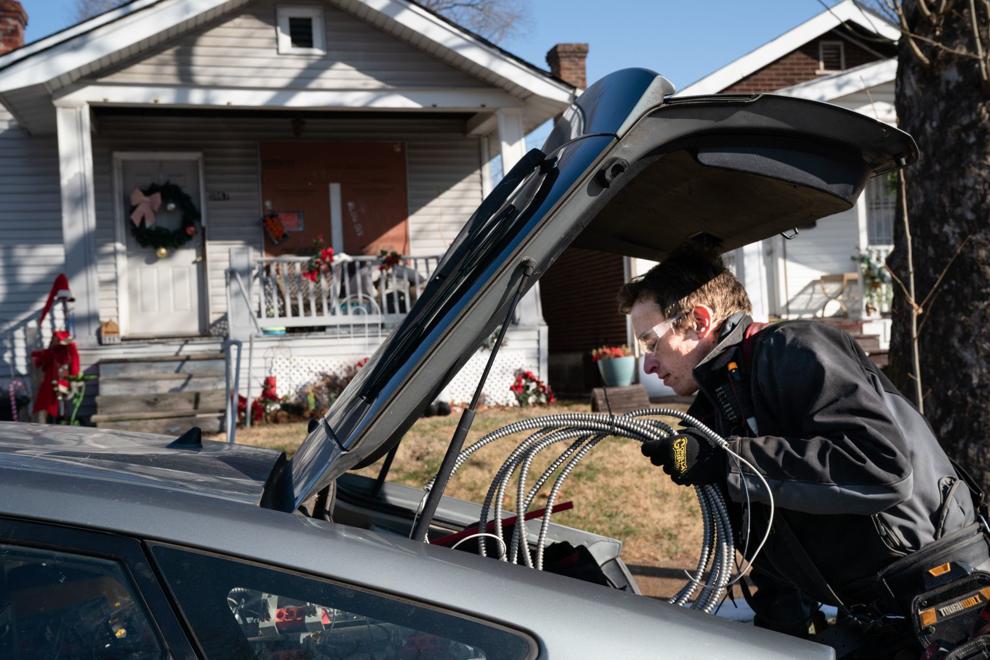 Electrician helps Walnut Park West resident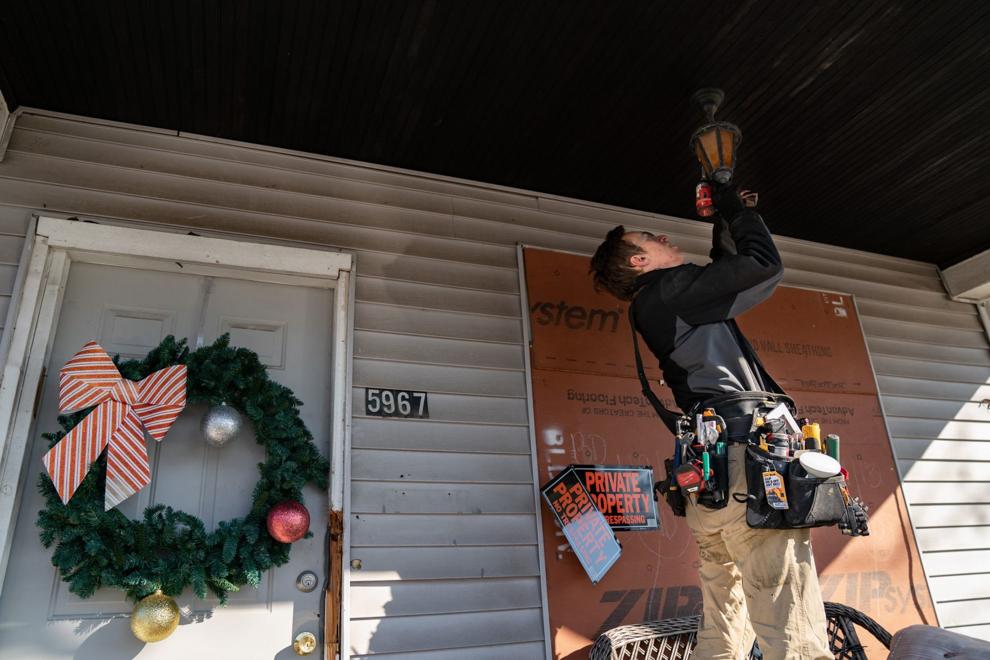 Electrician helps Walnut Park West resident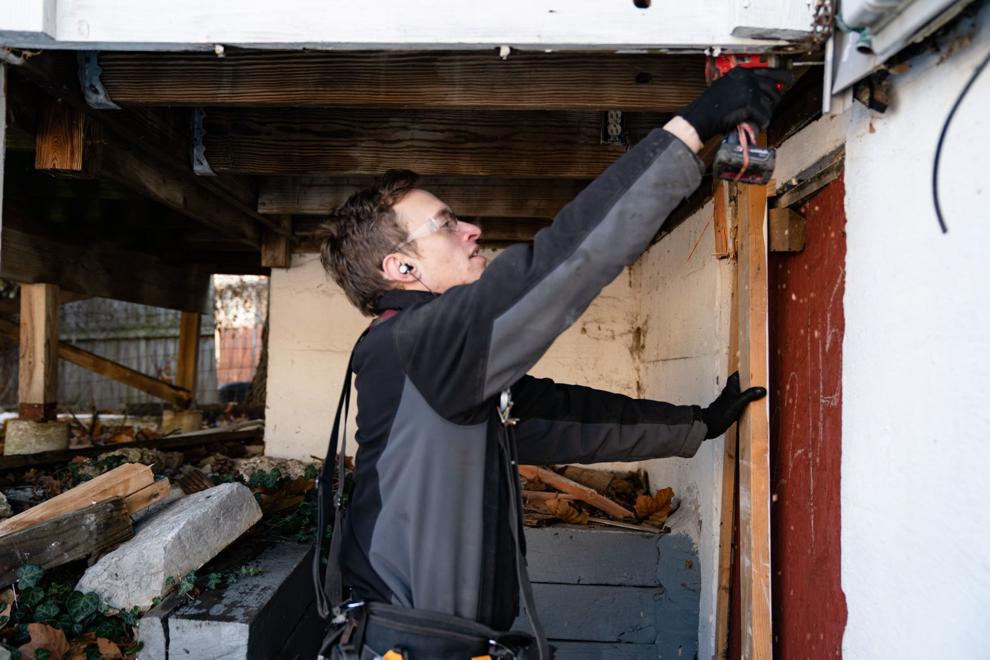 Electrician helps Walnut Park West resident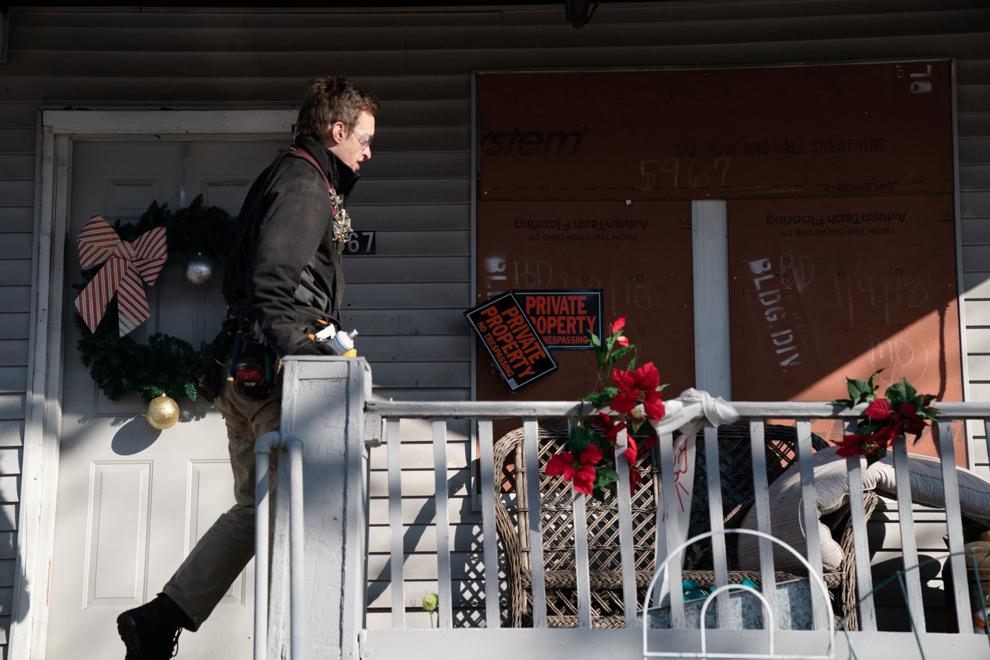 Electrician helps Walnut Park West resident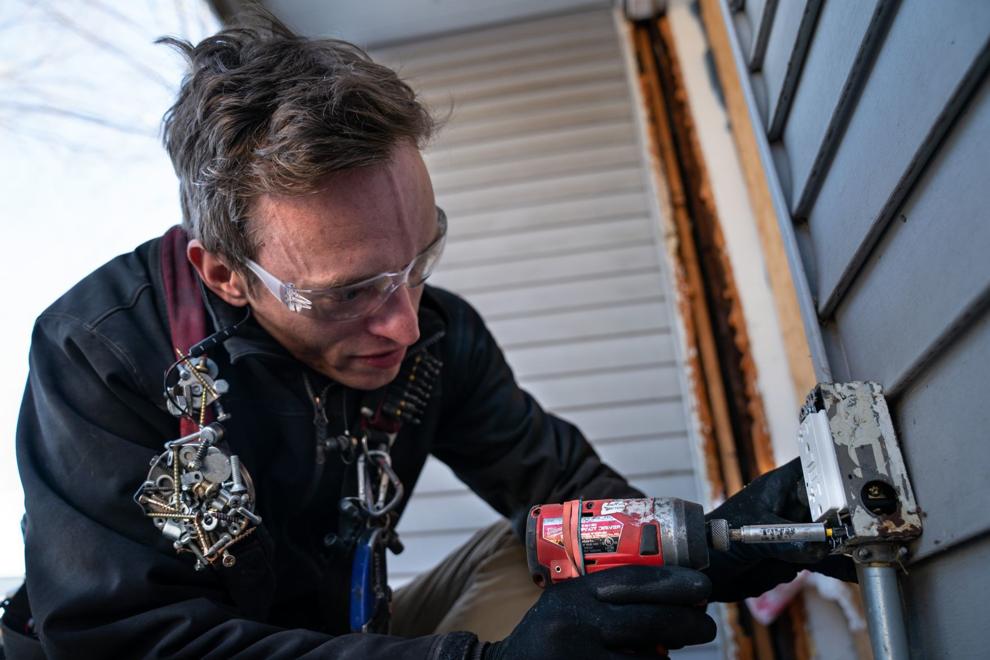 Electrician helps Walnut Park West resident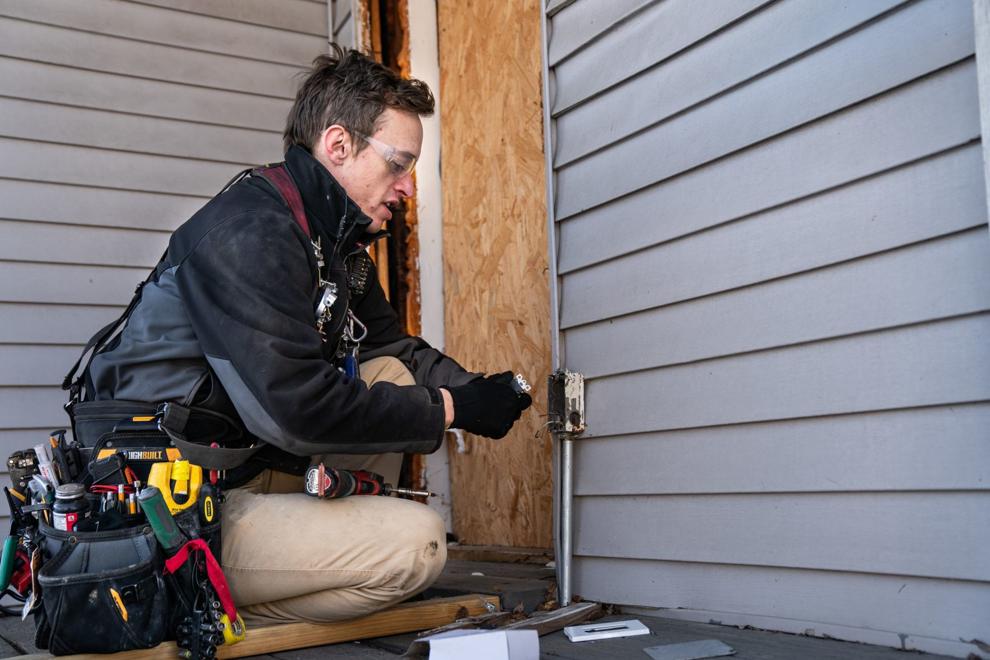 Electrician helps Walnut Park West resident