COLLINSVILLE — In the late spring heat, Terry Burdess seeks some shade under the cover of the "trainer container," a small wooden lean-to alongside the dirt track at Fairmount Park.
The drumbeat of hooves provides a steady backdrop to the horse trainers' small talk, the usual chatter about how the thoroughbreds look as they gallop by, which ones are feeling extra feisty.
It's an unusual day — the last Saturday in May, but the first training day since an order by Illinois Gov. J.B. Pritzker paved the way for spectator-free horse racing to resume at the 95-year-old track, almost three months after racing was suspended because of the coronavirus.
Burdess, who drives a truck for a living, has a "mom-and-pop stable" of two horses at Fairmount. But for many of the workers here — grooms and stable cleaners, trainers and jockeys — horse racing is their livelihood, one that's been threatened in recent years by competition from bigger tracks with more gambling options and now, potentially, from the fallout of a global pandemic.
"You gotta love it, because we're not in it for the money," said Burdess, of Moscow Mills.
Horse racing may be the sport of kings, but there are no kings at Fairmount these days. Backstretch workers cobble together an income via multiple trainers and second jobs, saving what they can during the racing season to get them through the rest of the year, or hopscotching from track to track based on the calendar.
'Save the place'
The past year had been one of good news at the park. A gambling law approved last summer allows for Fairmount to add as many as 900 gaming positions at slot machines and tables, plus sports betting. The president of the racetrack said in July it would likely undergo a $50 million expansion.
"Essentially, it's going to save the place," said Brian Zander, who ran Fairmount at that time.
Twenty race days were added to this year's schedule, for 60 total.
"We were incredibly optimistic that our revenue would increase tenfold," said Dan OHallaron of Collinsville, who owns and trains seven horses with his wife, Christy.
Then, four race days into the season, the pandemic put the brakes on racing. Fairmount shut down — except that shutting down is a relative term at a racetrack. Horses don't care about the coronavirus. They still need to eat and exercise and be bathed and brushed.
About a hundred workers live on-site in dormitories, sometimes with their families. Another hundred come in each day from nearby towns, and a few, such as Becky and Harry Lynch, park a camper on the 136-acre grounds.
The Lynches have stayed at Fairmount for more than a year, occasionally heading back to their Canton, Illinois, farm to stock up on loads of hay and other supplies for the 32 horses they train.
"Harry's been at it all his life," said Becky Lynch, who married into the backbreaking profession 42 years ago. Both of their daughters, now grown, raise horses. "Everyone is horse crazy."
You almost have to be. The days are long, and the payouts uncertain.
Early start
The grounds start humming early. Stray cats peek around stable doors, sniffing for food. Kids hop on their bikes. Laundry blows on clotheslines, waiting to be brought in.
The Lynches are up at 5 o'clock and in their cinder block stable by 6, every day, no matter the weather. With the help of three grooms, they monitor the stalls, pouring feed, filling hay bags, cleaning out the sawdust bedding.
A few at a time, the horses are saddled up and walked to the one-mile track. Exercise riders put them through their paces.
"Training a 2-year-old is the hardest. They have to go through so much before they make it to a race," said Becky Lynch.
A colt is like a thousand-pound toddler.
By lunchtime, the horses are back in the stable or strolling a circular path, tethered to the "hot walker" to cool down. In the afternoon, they get brushed or bathed, their hooves checked, their legs massaged. The stalls are cleaned again. Dinner is served.
Everything the horses did that day gets logged, including who rode them and for how long. About once a week, a horse is "breezed," which provides an official time to help those who handicap a race.
That's the job of a jockey such as Juan Molina. On a typical morning, Molina gets on and off as many as 20 thoroughbreds, looping the track over and over before he leaves for an afternoon workout to pack more muscle onto his 120-pound frame.
At 34, Molina has been a professional jockey almost half his life and has the scars to prove it. His injury list is long: broken shoulder, collarbone and neck, some smashed-up ribs. Molina rides for multiple trainers, earning a weekly stipend, plus a piece of the purse on race days.
He misses the excitement from the grandstands.
"I hear people screaming my name, screaming everyone else's name," said Molina, who started racing as a boy in Puerto Rico and now lives in Glen Carbon.
Downward slide
Decades ago, a thousand thoroughbreds made their homes at Fairmount. Last year, the number was less than half that, just 480 at its peak. As neighboring states added casino games at their racetracks, the increased revenue funneled to the race purses, drawing faster horses to the field. Bets ballooned, further swelling the prize money.
At Fairmount, that spiral went in reverse. Of the 55 thoroughbred racetracks in the United States, Fairmount's median purse size last year, at $6,800, was third from the bottom, according to data from the Thoroughbred Owners and Breeders Association.
But the new Illinois gambling law provided a parachute. This year, the track had its earliest opening day in two decades, with 586 thoroughbreds on campus as March started. Plans had been drawn up for the casino, said Jim Watkins, president of the Illinois Horsemen's Benevolent and Protective Association, which represents backstretch workers.
Then, in one gust, the coronavirus blew it all apart. Twenty race days ticked by with no horses in the starting gates.
Plans for the casino are almost certainly delayed; Fairmount declined to discuss its timeline. A spokesman said only that it hoped to start construction as soon as possible.
Watkins and other trainers lobbied hard in April and May to salvage the season. The horsemen's association sent letters to the state Department of Agriculture and the governor to ask for racing to continue, without fans, as it was doing in other states. Watkins, who lives in Collinsville, led a 150-car parade through town to raise public awareness. Finally, word came that horse racing would fall under Phase 3 of the state's reopening this month, with no spectators. Online bets would be placed on gaming apps and websites.
Watkins, a retired schoolteacher, has 19 horses under his care. Rent is free; horse owners get paid by the track for racing. They in turn pay trainers. Trainers pay everybody else. Watkins employs four grooms and an exercise rider, paying each between $400 and $700 a week during the season. Training and feeding a horse costs about $1,200 to $1,500 a month.
He estimates he has lost between $15,000 and $17,000 since the last race, on March 17.
"Every day we miss, it's just magnified," he said.
Branching out
Watkins describes the economics of horse racing like a tree. The branches extend to everyone who conditions the horses, such as veterinarians, riders and assistants. But they also reach secondary employees, such as the dentists, nurses, social workers and EMTs who make a living at the track. The roots spread into the community, where backstretch workers spend money on food and entertainment and get supplies for their horses.
Dave Nelson owns a feed store adjacent to the Fairmount property. McClaskey Feed Company earns 85% of its business from the track, Nelson said. He has noticed a steady decline over the past two decades, but, like everyone, had been anticipating a turnaround.
"This was going to be the big buildup year for us," Nelson said. "And then COVID crippled everything."
His sales have dropped only slightly — animals still have to eat — but accounts receivable have jumped 72%. Nelson had planned to hire more employees this season, but he hasn't so far.
"Nobody wants to venture a guess on what they're going to do about the casino now," he said. "We're waiting until everything plays out."
Collinsville is ready for Fairmount to build. The city approved a tax-increment financing district for the area around the racetrack four years ago and was awarded a grant from the Great Streets Initiative the following year to develop Collinsville Road.
The missing piece has been development at the track.
"The physical condition was degrading quite a bit," said Collinsville City Manager Mitch Bain. "When the full casino is up and operational, it will be a great revenue boon to the city. It would definitely be a tourist draw."
Back in the gate
The track has restarted racing but with none of the 2,400 or so fans it averages.
On Tuesday, the first day of the resumed season, about $905,000 in bets were made, a jump from the $539,000 wagered on the track's only other spectator-free day, in March, but less than Watkins hopes will become the norm. Based on tracks of similar size, his goal would be closer to $1.4 million for each of Fairmount's 25 remaining race days.
Under the new schedule, post times start at 4:30 p.m. each Monday and Tuesday through Sept. 7. The original race season will have been cut in half.
But Watkins feels good. He's proud of the trainers who stuck it out for nearly three months without a race. He's upbeat about an eventual casino-fueled turnaround.
He likes his own prospects for this year.
"I've got a barn full of nice horses with great personalities," he said.
And they are ready to run.
Photos: The Horses are running again at Fairmount
Horse racing returns to Fairmount Park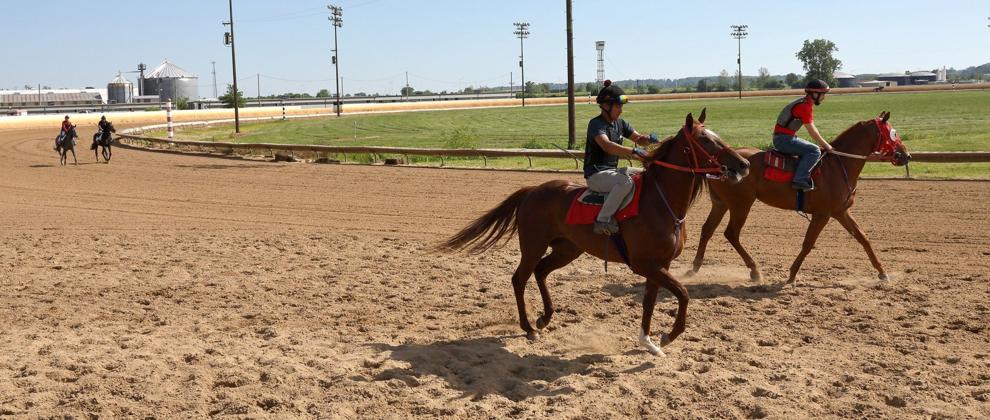 Horse racing returns to Fairmount Park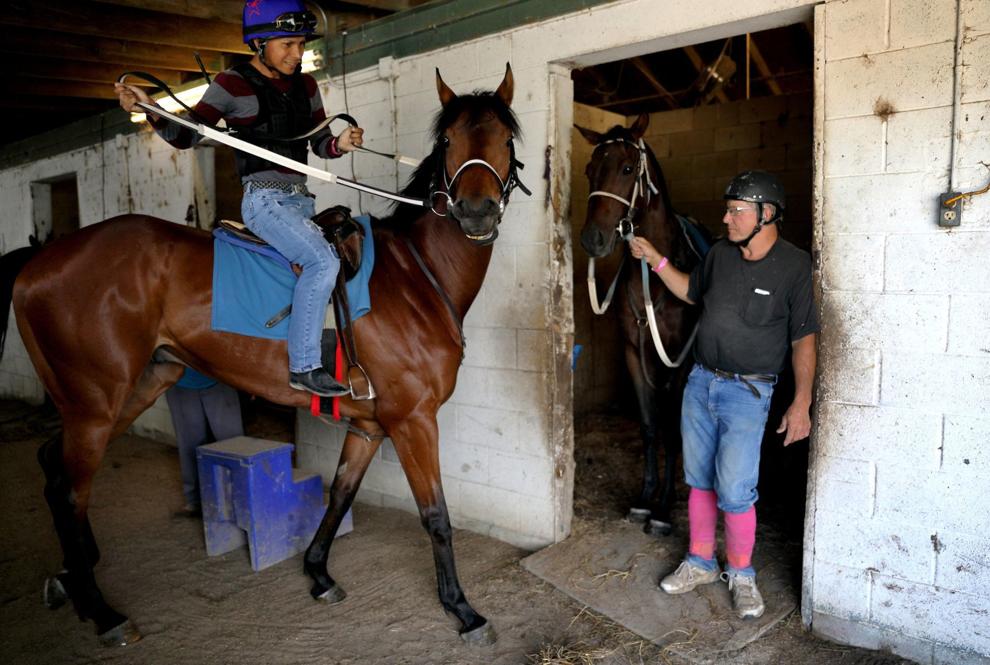 Horse racing returns to Fairmount Park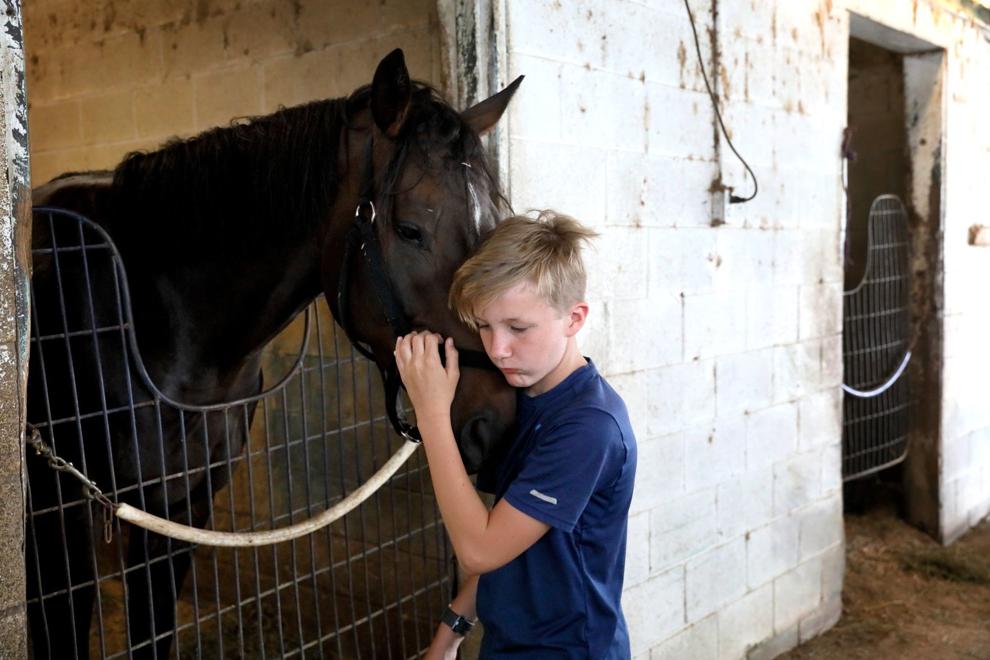 Horse racing returns to Fairmount Park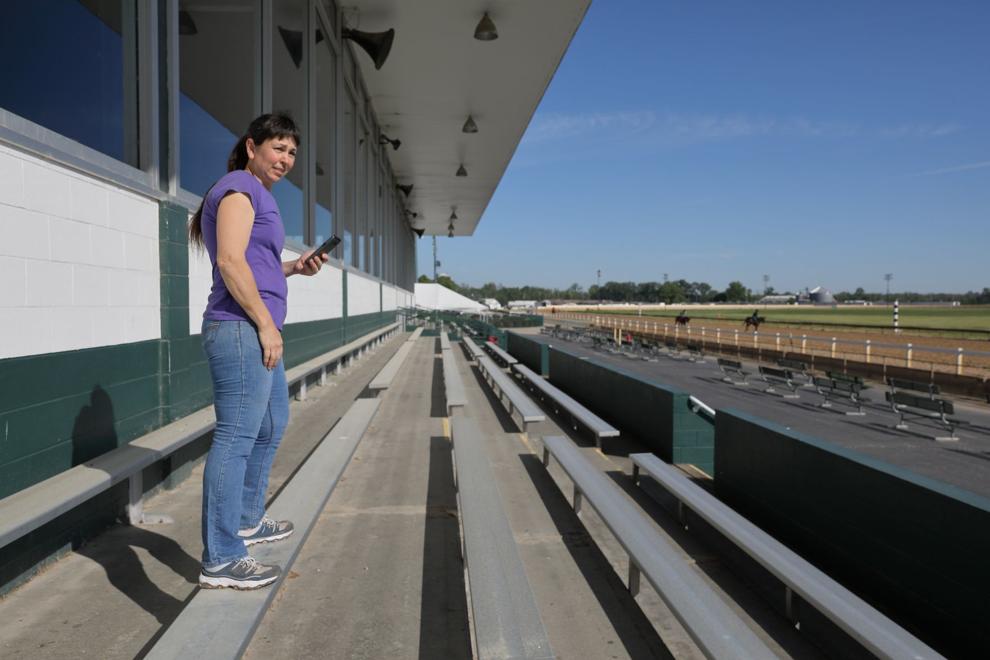 Horse racing returns to Fairmount Park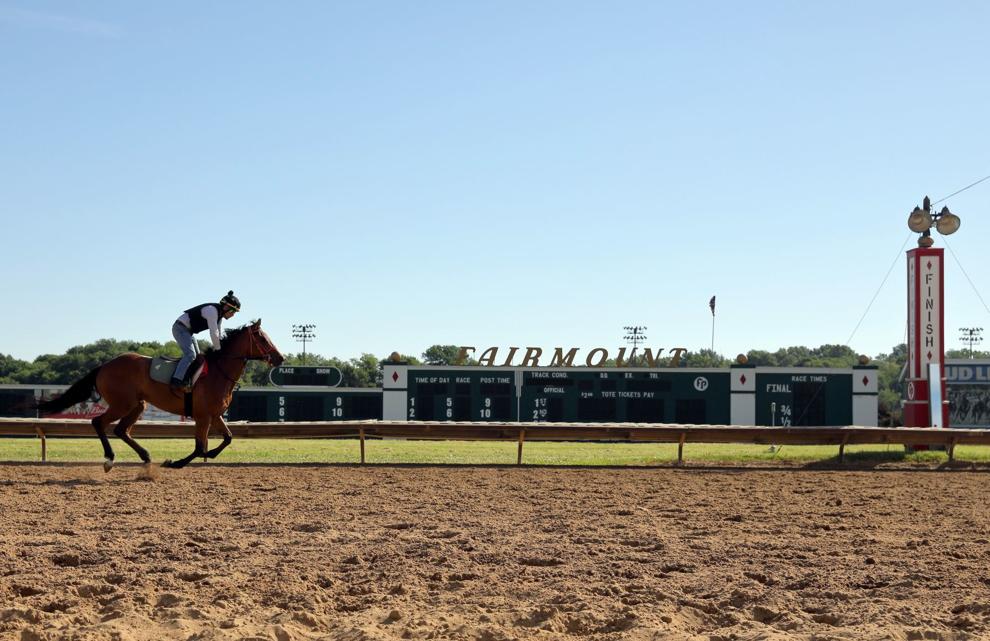 Horse racing returns to Fairmount Park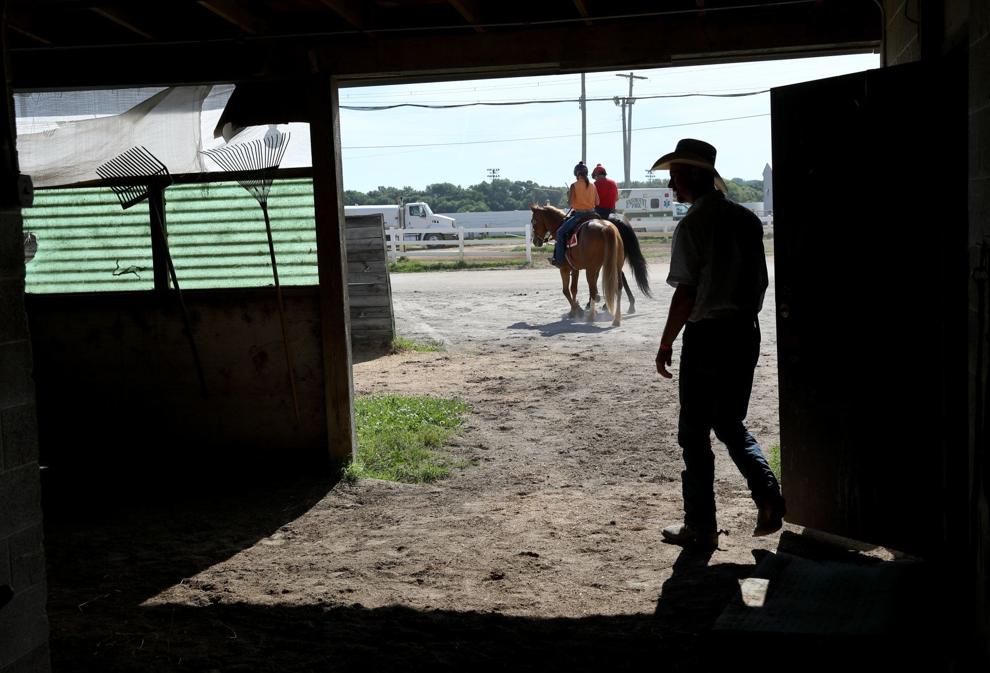 Horse racing returns to Fairmount Park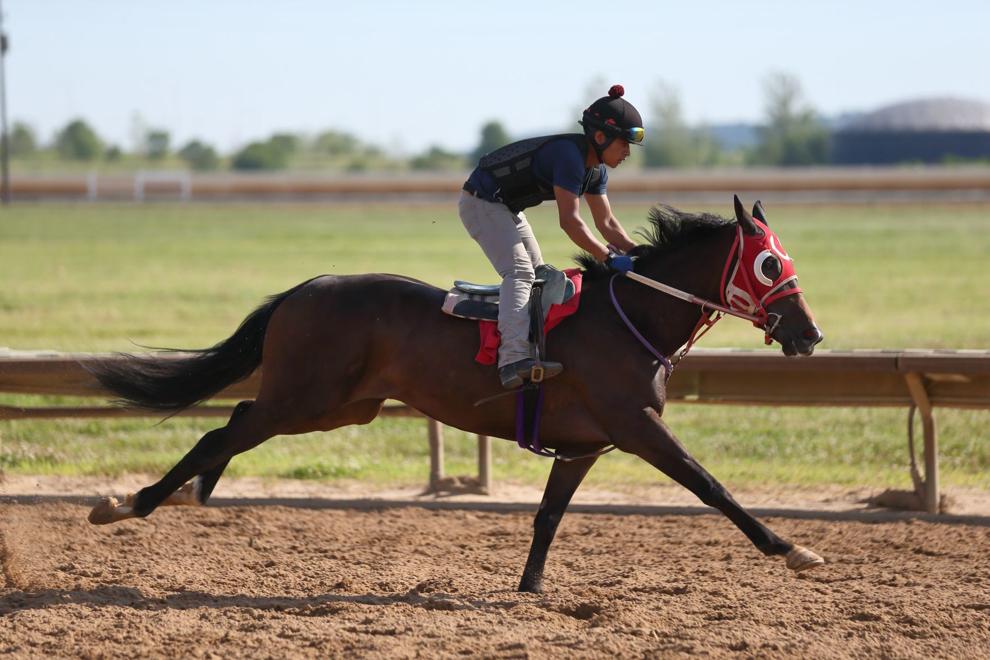 Race away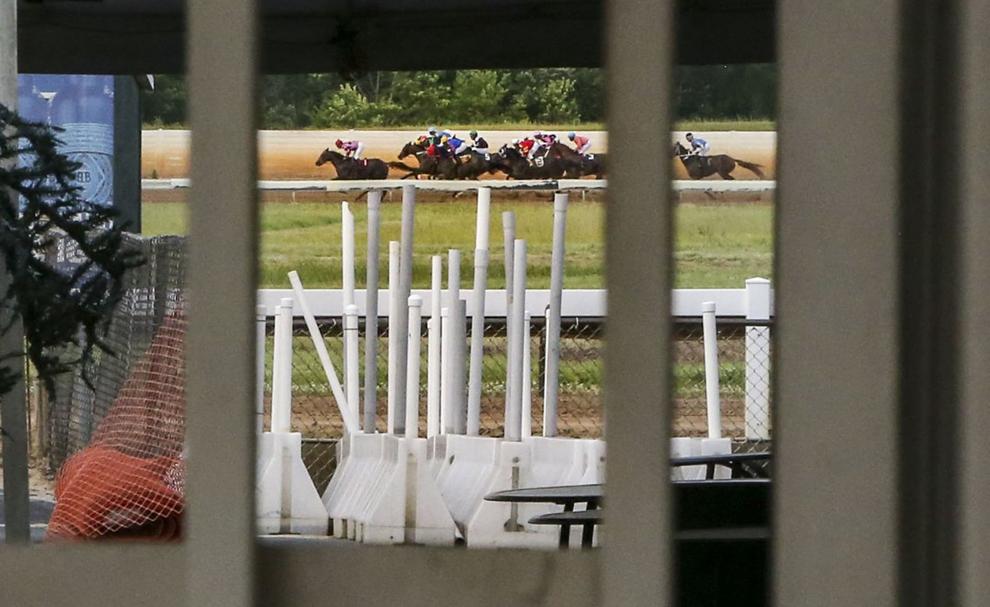 Race away