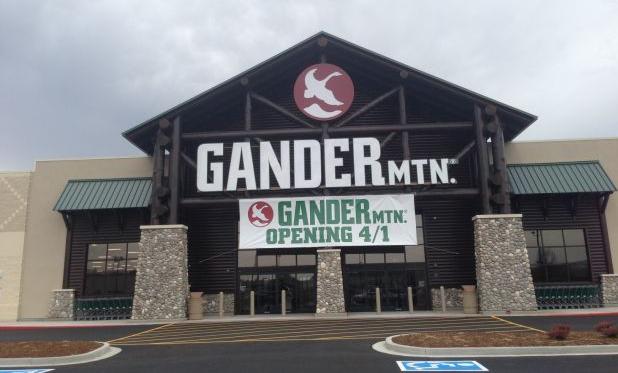 Gander Mountain, which filed for Chapter 11 bankruptcy protection on Friday, said it will shutter 32 "underperforming" stores, but none in the St. Louis area.
The struggling outdoors retailer also said it has secured debtor-in-possession financing from Wells Fargo, and is in discussions with "a number of parties" interested in bidding on the company. It hopes to close on a sale by May 15, the company said.
"Employee pay will continue to arrive on time and in full, employee benefits will remain in place, retirement accounts are intact and protected," Gander Mountain said in a statement.
The St. Paul, Minn.-based retailer, which bills itself as America's firearms superstore, has faced challenges capitalizing on a booming gun market.
It's also faced stiff competition from rivals like Bass Pro Shops and Cabela's Inc.
Gander Mountain was taken private in 2010 by Gratco, a holding company controlled by Gander Chairman and Chief Executive David Pratt, and Holiday Stationstores, a gas-station retail operation controlled by Minnesota's Erickson family.
Pratt is the former chairman and CEO of pesticide maker United Industries, which he founded in 1969. In the late 1990s, he sold United Industries to private-equity firm Thomas H. Lee Co. for $620 million. He also owns a minority stake in the St. Louis Cardinals.
Gander Mountain faced financial trouble after an aggressive expansion across the United States for a total of about 160 stores, with nearly 60 new outposts opened or announced since 2012.
The expansion included three stores in the St. Louis area, including its first Missouri store, opened in Fenton in 2014. The company also has stores in Chesterfield and O'Fallon, Ill.