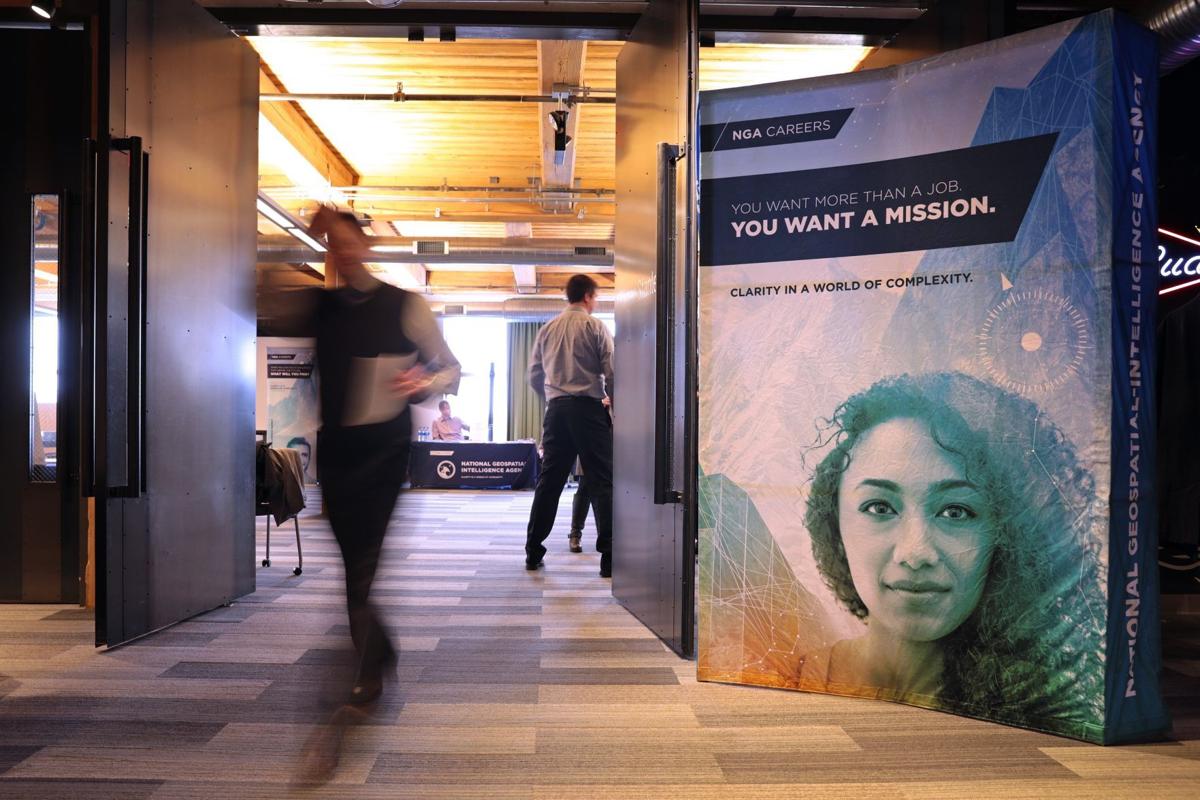 ST. LOUIS — Thousands of entrepreneurs, government officials and industry leaders are converging at America's Center downtown this week to talk about the future of the geospatial industry and St. Louis' place in it.
The GEOINT Symposium, an annual gathering for the geospatial industry, is being held in St. Louis for the first time. More than 3,000 people have signed up to attend.
The event is organized by the United States Geospatial Intelligence Foundation, a Virginia-based nonprofit dedicated to promoting the industry and connecting academia, business, government and others in the geospatial sphere. Geospatial technology collects and processes location-based data and imagery.
"USGIF is dedicated to building the geospatial community, advancing the tradecraft, and accelerating innovation," CEO Ronda Schrenk said in a statement Tuesday. "We see all of that happening here in St. Louis, which made this a natural choice as our host city for GEOINT 2021."
USGIF's first conference was held in 2003.
The event runs through Friday and requires attendees to show proof of vaccination or of a negative COVID-19 test within the past 48 hours. The topics for speakers and panels range from entrepreneurship and new technology to climate change. Former NGA director and current USGIF Board Chair Robert Cardillo and NGA Director Robert Sharp are both scheduled to speak Wednesday.
Area civic leaders see opportunities to grow St. Louis businesses around the geospatial industry as the National Geospatial-Intelligence Agency constructs a new headquarters in north St. Louis.
The movement has been gaining momentum among St. Louis businesses, academia and startups.
In 2019, the geographic information systems company Esri, which has an office in St. Charles, announced plans to expand here.
In 2020, Arch Grants announced a commitment to award funding to geospatial technology companies. Capital Innovators and the Missouri Technology Corporation formed an NGA-sponsored accelerator program.
The downtown tech incubator T-Rex has established a dedicated space for geospatial startups.
Area universities have centers dedicated to geospatial technology, such as St. Louis University's Geospatial Institute and the University of Missouri-St. Louis' Geospatial Collaborative. Harris-Stowe State University signed a cooperation agreement with NGA last year to collaborate with the agency on course offerings.
The 2020 GeoFutures plan laid out a path to grow geospatial business here and imagined St. Louis becoming a global leader in the industry. One of the performance measures in the plan was geospatial conferences that draw out-of-state attendees to St. Louis.
Jason Hall, CEO of Greater St. Louis Inc., compared the movement to the region's efforts to foster agricultural technology and biotech, visible today in institutions such as the Donald Danforth Plant Science Center, life sciences organization BioSTL and agtech company Benson Hill, which recently went public.
"That's, in a sense, what we are doing with the geospatial industry," Hall said. "We're all running in the same direction."
Hall said the NGA is an anchor institution for the industry but added that its new headquarters is just the beginning.
"It's St. Louis at the cutting edge of what's new, what's next," Hall said.
The symposium is scheduled to return to St. Louis in 2023 and 2025.