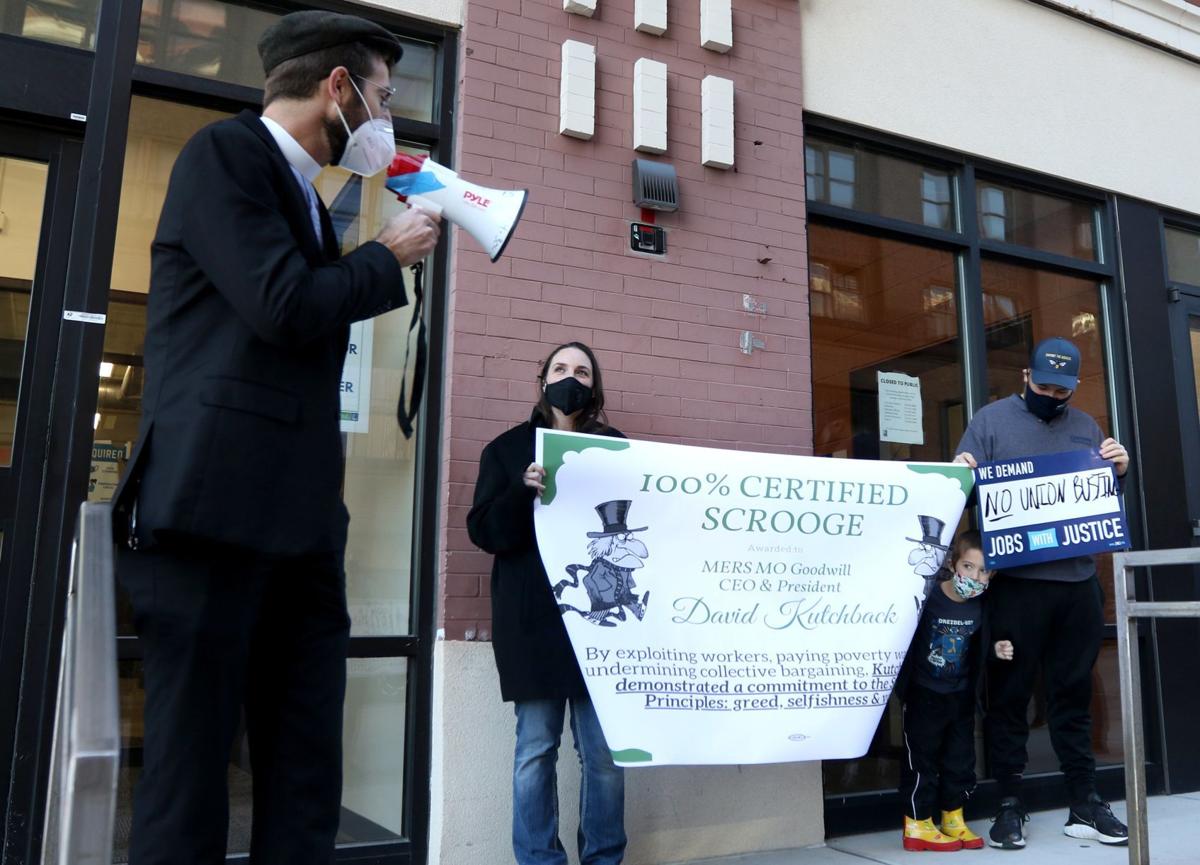 FESTUS — Goodwill store employees here rejected a contract proposal from MERS Missouri Goodwill Industries and authorized a strike, the union representing the workers said on Monday.
The United Food & Commercial Workers Local 655 said that 93% of the store's roughly 20 workers voted Sunday to reject Goodwill's proposal. Two-thirds were required to authorize a strike.
The union said the contract contained unacceptable wages and benefits.
"No one ever wants to strike," Local 655 President David Cook said in a statement. "But it is the final tool in the workers' arsenal when they are fighting for the better life they have earned through their hard work."
MERS Goodwill CEO David Kutchback said workers start at roughly $12 an hour. Senior associates can make between $19 and $26.53 an hour.
"We believe we're giving a fair wage and benefits to our employees," Kutchback said on Monday. "And we're going to continue to do our very best."
The Festus location is the only unionized MERS Goodwill store, among about 2,300 employees at 44 stores, plus schools and training centers, from Springfield, Missouri, to Southern Illinois, Kutchback said.
The union has not told MERS if the employees intend to strike, Kutchback said.
A union official said Monday morning that the union was waiting to hear back from Goodwill, and had not formed a picket line.
Kutchback's 2019 salary was $350,000. The MERS board also awarded him a $100,000 performance bonus, for his work expanding Goodwill schools and training centers, he said.
MERS Goodwill revenue is about $120 million a year.