More grocery shoppers than ever are using mobile devices to supplement — or in some cases take over — their shopping, with one Deloitte study finding more than half of all grocery sales today are digitally influenced.
As such, grocers of all sizes are investing massive amounts of time and money in their digital footprints to attract or retain customers who are increasingly willing to shop at multiple stores to best suit their budgets.
More than 18 million Americans have a grocery app installed on their smartphones, a figure that is expected to nearly double over the next five years, according to research from eMarketer. And about 18 percent of those consumers use apps to buy groceries at least once a month, a trend that is also expected to accelerate.
In essence, grocers need to capture customers before they even walk out of their front door to get to the store.
Two of St. Louis' largest grocers, Schnuck Markets and Dierbergs, have each launched mobile apps within the last few years to keep up.
Schnucks recently partnered with St. Louis-based World Wide Technology to create an app, called Schnucks Rewards, that lets customers earn points that are redeemable for dollars off future purchases. Dierbergs' app, called My Dierbergs, provides similar services, such as digital coupons and store-specific item location tools.
Others, including Shop 'n Save, Fresh Thyme and Aldi, also have mobile apps that provide customers with a set of digital tools to make the shopping experience more hassle-free.
"We clearly know smartphone usage continues to rise by exponential levels and customers have different ways of interacting with our business," said Dierbergs Vice President of Marketing and Advertising Jamie Collins. "We wanted to be available to customers when and how they need us."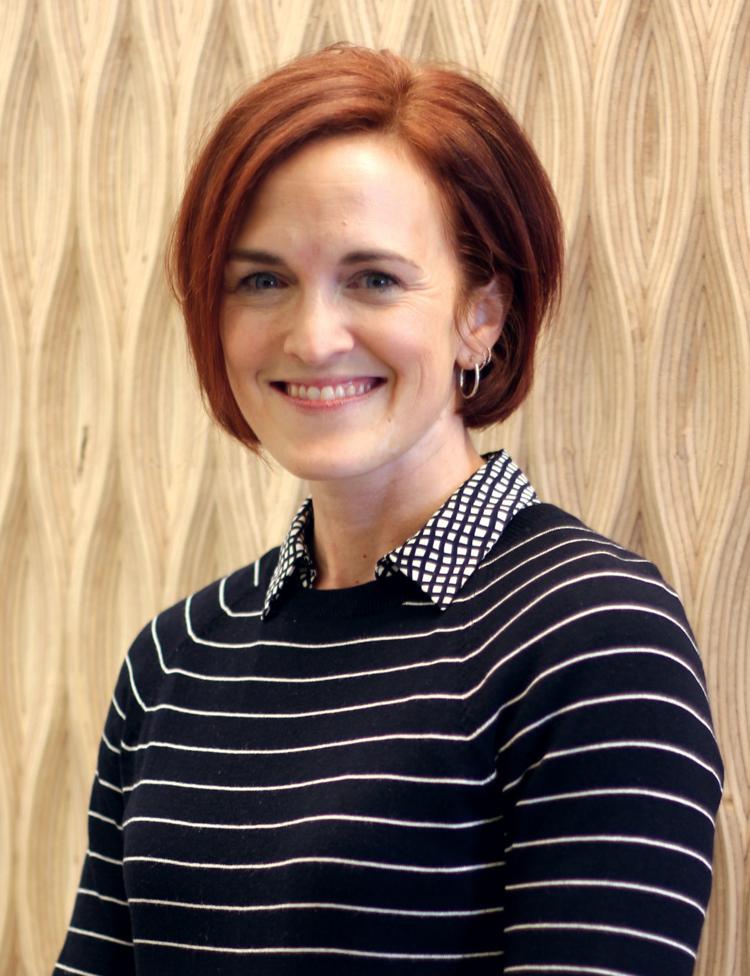 Both locally developed apps aren't as advanced compared to the technology offered by Walmart and Amazon, retail giants that have pioneered apps that include scan-and-go (the famous Amazon store without cashiers) or mobile ordering and curbside pickup functionality. And delivery, enabled by popular apps including Instacart or Shipt, has also become a major force within the grocery industry.
Executives with both Schnucks and Dierbergs expect to expand capabilities through their apps as well.
"We need to constantly evolve and change with the needs," said Chace MacMullan, Schnuck Markets' director of brand and digital strategy. "By no means are we done. We need to continue to build additional features to ensure customers are satisfied."
Matt Sebek, who helped develop the Schnucks Rewards app as vice president of digital for World Wide Technology, said everything is on the table, with Schnucks and World Wide Technology just in the beginning phases of a multiyear partnership.
Sebek said the pair will trial, experiment and validate next-generation technology at various stores moving forward.
"We definitely have our eye on future-facing stuff around where the industry is going, like click-and-collect, augmented reality, voice assistance, curbside pickup and all those things," he said.
A quality user experience is key, industry experts say.
"If the shopper is ordering from their regular grocery store, familiarity helps with trust that the products will be the quality they expect," eMarketer senior analyst Patricia Orsini said in a study she spearheaded focused on grocery app usage. "A bad experience, however, could turn consumers off for good, so retailers need to ensure they provide a good experience from day one."
To that end, both Schnuck Markets and Dierbergs said they've hired more information technology professionals at their corporate headquarters to enhance and maintain their digital offerings.
Todd Vasel, a Dierbergs spokesman, said IT now intersects with more project points than ever and the grocer, which has about 25 locations in the St. Louis area, has "realigned responsibilities in our IT department largely due to an increase in customer-facing technology initiatives."
Not surprisingly, younger generations that are more apt to use online tools to make the most of their shopping trips are driving the trend.
"People just aren't the planners they used to be," said Josh Hogan, managing director of digital for World Wide Technology, which has also helped develop apps for retailers including Papa John's and Panera.
"The conventional days of putting lists together and doing the weekly shopping are changing," Hogan continued. "People are really going to the store two to three times a week now to figure out what is for dinner that night. So phase one is how can we reward them for coming to our store. And phase two really gets into how can we make a more fresh and frictionless experience."