WENTZVILLE — At one time, Pete Luetkenhaus owned one of the only restaurants in town.
He took over an old A&W location on Pearce Boulevard in 1966 and turned it into Pete's Drive-In. Today, Pete's is considered a Wentzville landmark where patrons still can get car-side service and order what diner staff say are the best cheeseburgers in town.
In the years since he bought the place, Luetkenhaus, 83, has watched as the city's population swelled from about 3,000 to more than 41,000. In an important way, though, he says the city in St. Charles County hasn't changed. It still feels like a small town to him.
"This is a good town, with good people," Luetkenhaus said. "We live on regulars. We don't do any advertising; it's all word of mouth."
Incorporated in 1903, Wentzville began as a hardscrabble railroad town, stretching only seven blocks. And for most of the 20th century, it remained small. Its population gains, beginning in the 1970s, mirrored growth elsewhere in St. Charles County — and, according to the U.S. Census Bureau, it hasn't slowed down.
Based on the most recent census estimates, released late last month, Wentzville gained more than 1,800 residents over the last year — the biggest gain by population of any city in the St. Louis metropolitan area. As the place where Interstate 64 meets Interstate 70, it's been a magnet for development in the region.
Despite its steady growth and sprawling footprint, Wentzville still has sections where the past is preserved.
There's a quaint old commercial district, along Main and Allen streets, where century-old brick buildings now house boutiques, art studios and restaurants. A train barrels past carrying hundreds of car frames to the most important place in town, the General Motors plant. Elsewhere, there's plenty of undeveloped land stretching between neighborhoods — more than enough to whet any investor's appetite.
Brian Cole, 46, was at Pete's counter finishing lunch while he waited for the auto shop next door to finish work on his car.
Cole said there are a lot of positives to a growing population. It means new businesses, an "amazing" selection of restaurants and more to do. But there are downsides, and for Cole, the major one is traffic. He travels frequently for his job in medical imaging.
"We still have big-city congestion issues to deal with," Cole said. He doesn't feel the city is trying hard enough to keep up with infrastructure demands.
"But maybe there's conversations going on behind closed doors," he said.
While perhaps not apparent to residents, those conversations are happening, said City Administrator David Gipson. He noted infrastructure as the largest challenge the city faces right now.
"We're not just trying to keep up with what's here, but get ahead of it," Gipson said. The city is working on a new water tower adjacent to the new City Hall, which opened in November 2017. An expansion for the water treatment plant is planned for next year.
To help address traffic concerns, the city opened an interchange at U.S. Highway 61 and Peine Road, which the Missouri Department of Transportation identified as an area with high crash rates and high volumes of traffic prior to the improvements.
Another major road project is the creation of David Hoekel Parkway, which will provide a new connection between U.S. 61 and Interstate 70. Gipson said the main goal of this improvement is to provide easier access to residential areas.
Beyond smoothing traffic concerns and expanding utility infrastructure, the city is in discussions to build a recreation center. On Wednesday, the Wentzville Board of Aldermen is expected to consider the purchase of Lindenwood University's Ice Arena for that purpose. The university has agreed to finance the $2 million sale price over 20 years interest-free.
A recreation center, complete with an indoor swimming pool and a fully furnished gym, is the "No. 1 thing we hear" as a desired amenity from residents, Gipson said.
The facility, if constructed, will have office and classroom space. Per the proposed agreement, Lindenwood University will have rights to use the space for classes, and Wentzville employees will be able to take classes at Lindenwood at a discounted rate. The city of Wentzville is not required under the agreement to build the recreation center, but intends to.
As Wentzville grows, it's also forced to meet the demand for more schools. A new high school will open in time for the start of the 2021 school year; a new elementary school is also in the works.
School scores from the Missouri Department of Elementary and Secondary Education show Wentzville School District performs well. The district received an Annual Performance Report score above 95, out of 100, in each of the last five years. The most recent year for which test score data is available shows the district is above the state averages in all subjects except English.
Gipson highlighted Wentzville's "extremely low crime" as a reason families are flocking there. FBI's annual Crime in the U.S. report shows roughly 18 violent crimes for every 10,000 people in Wentzville. Other Missouri cities with similar-sized populations, like University City and Cape Girardeau, have higher violent crime rates, though differing characteristics, geographic locations and proximity to urban centers can affect violent crime rates.
Overall, Wentzville's just a nice place to live, said Mayor Nick Guccione. He listed good schools, low unemployment, a bevy of parks, plenty of entertainment options and "attainable" housing as reasons people choose to move to Wentzville.
Redfin, a real estate brokerage, said the median single-family home sale price in Wentzville was $250,000 in the first few months of this year.
Guccione used to reside in north St. Louis County.
"I have run into a lot of people who have moved here, and in the St. Charles area in general, from North County," he said. Many new transplants could be moving to Wentzville as the GM plant there expands and others close.
The GM expansion also lures suppliers to move to or expand in Wentzville. GM is the largest employer in Wentzville, according to Gipson.
According to the latest Census estimates, the city has 2,300 businesses. About 200 new businesses, both large and small, opened within the last couple of years, Guccione said.
Residential permits are still going strong, Gipson said, but slowed down a bit compared to the levels of new-home construction just after the Great Recession. The city's somewhat relieved at the slight break, he said, because it allows them to try to catch up on infrastructure projects.
As for Cole, he's unsure of where all the new Wentzvillians are going to live.
"In the subdivision I live in, there were a ton of vacant lots when I moved in," he said. "It's full now. I just don't know where people will go."
Growth in the city of Wentzville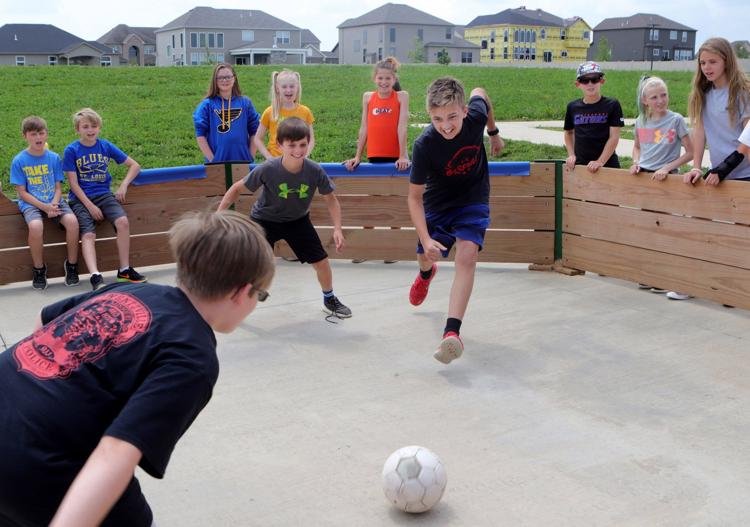 Growth in Wentzville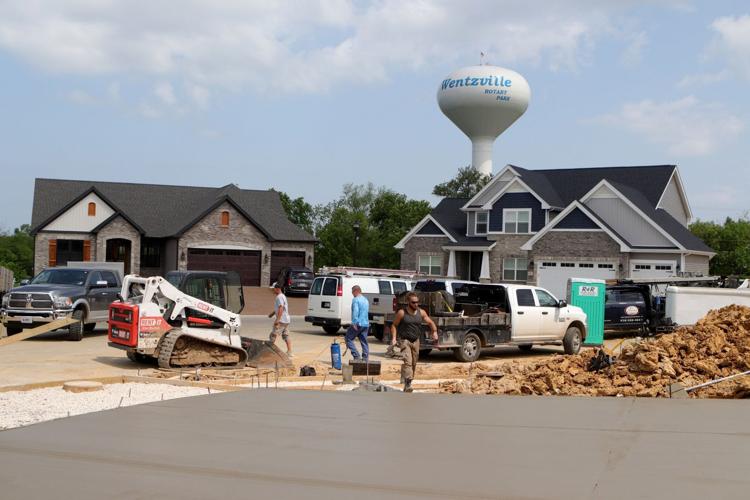 Growth in the city of Wentzville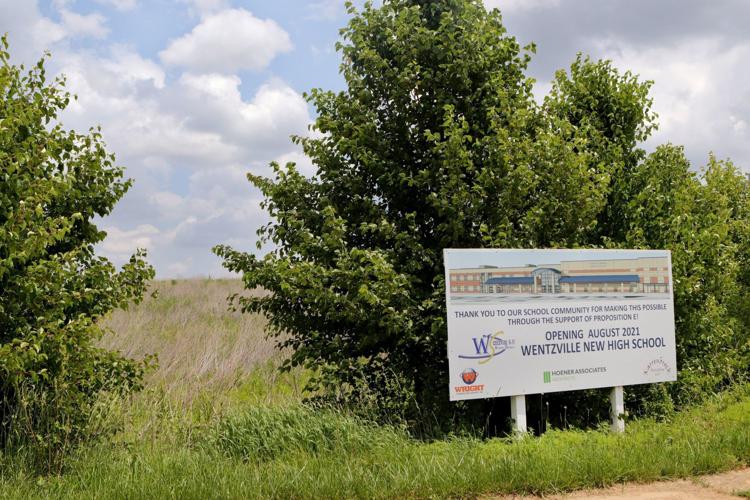 Growth in the city of Wentzville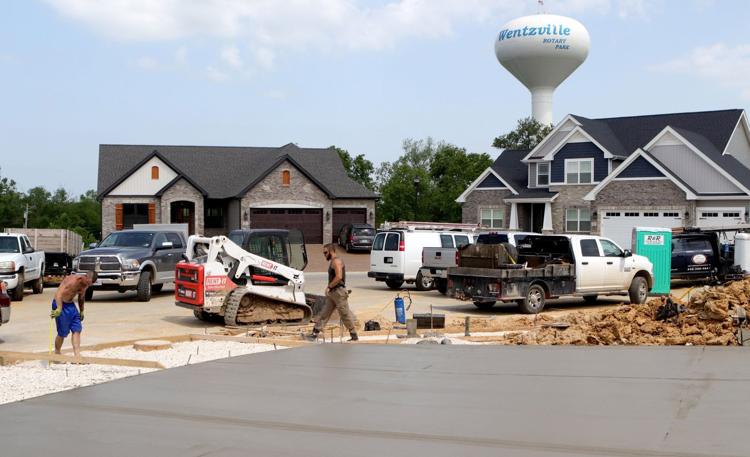 Growth in the city of Wentzville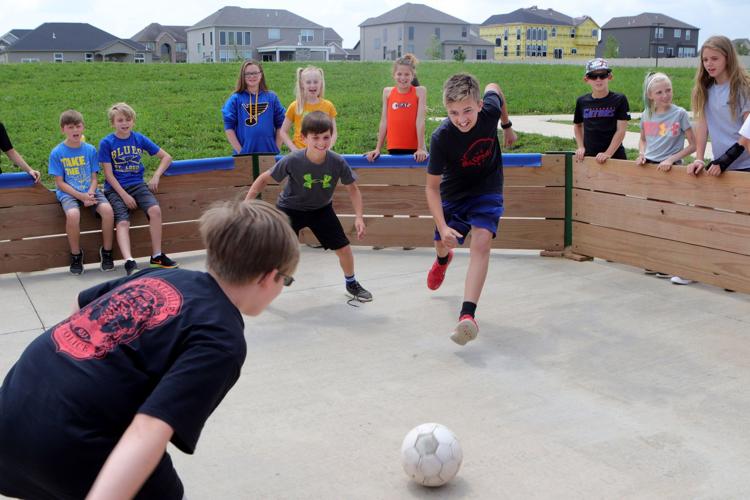 Growth in the city of Wentzville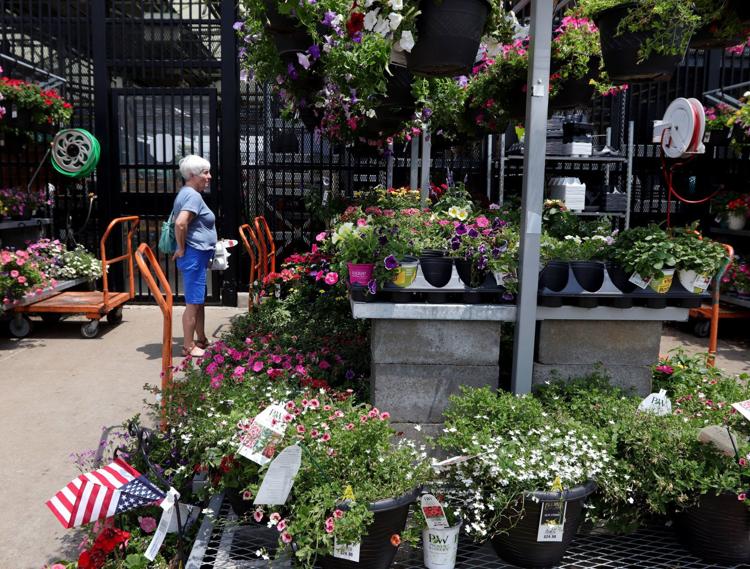 Growth in the city of Wentzville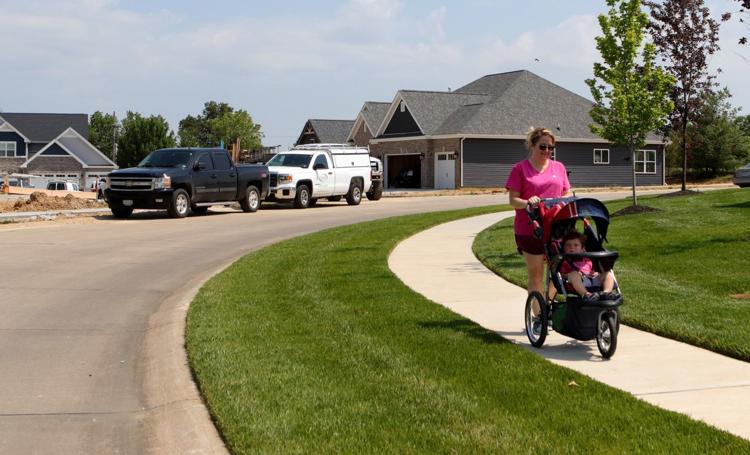 Growth in the city of Wentzville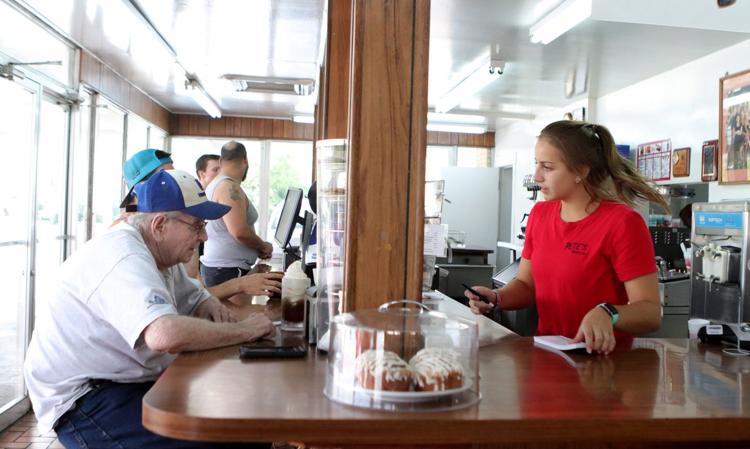 Growth in the city of Wentzville
Growth in the city of Wentzville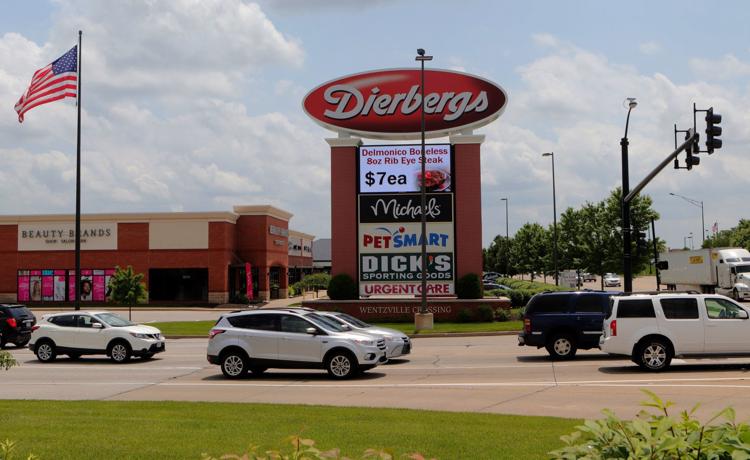 Growth in the city of Wentzville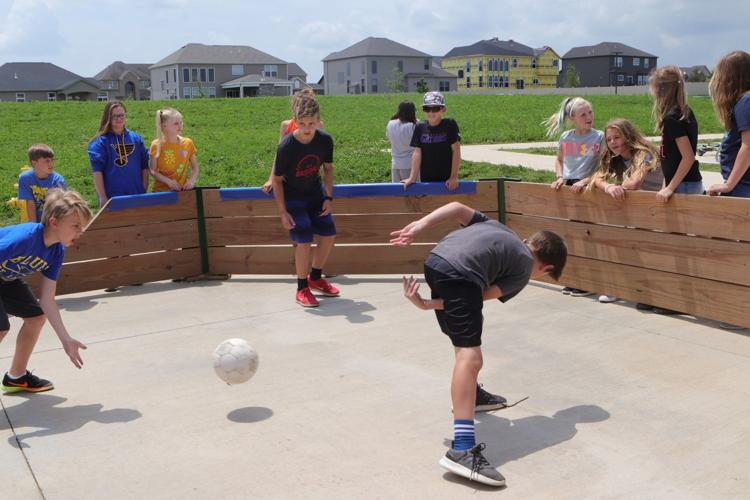 Growth in the city of Wentzville
Growth in the city of Wentzville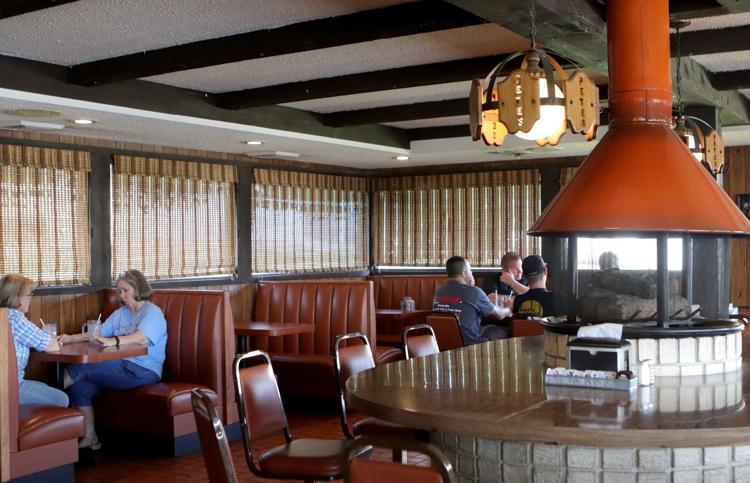 Growth in the city of Wentzville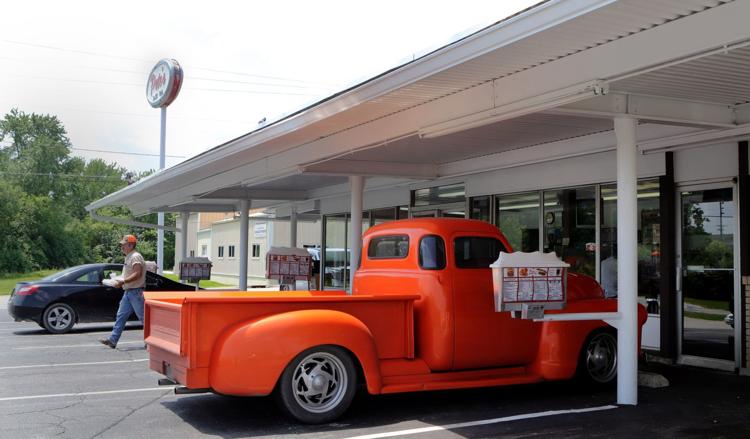 Growth in the city of Wentzville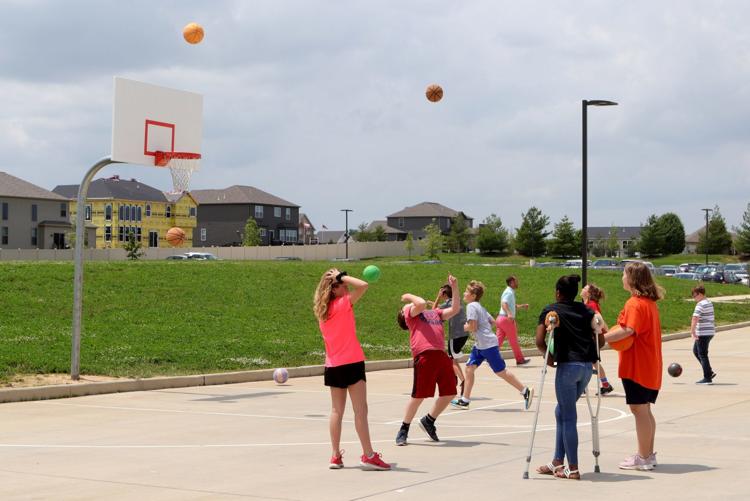 Growth in the city of Wentzville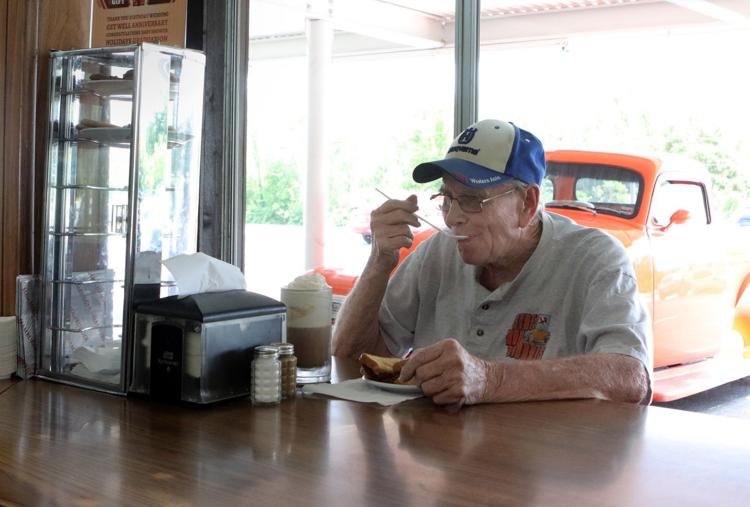 Growth in the city of Wentzville