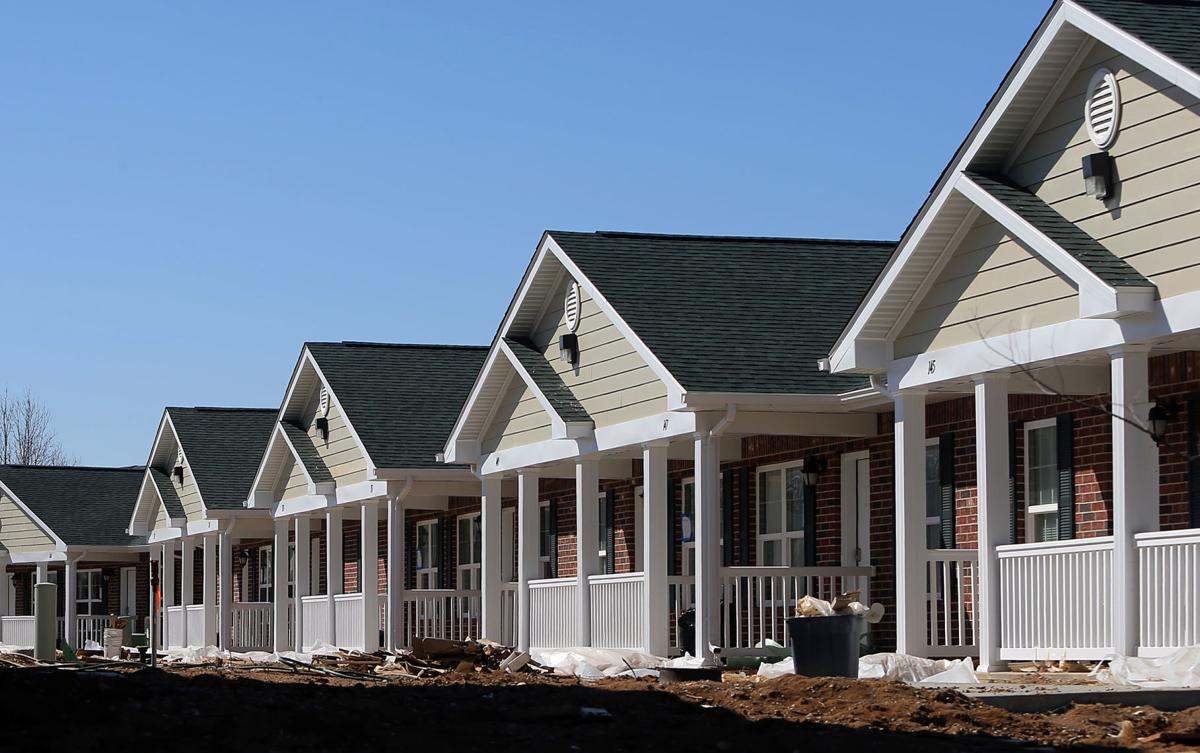 JEFFERSON CITY • An audit of Missouri's Low-Income Housing Tax Credit paints a picture of a runaway program that has cost far more than projected, tops all other states in spending and produces "a very low return on investment" for taxpayers.
Only nine other states have such credits, and their programs are much smaller, says the report released Monday by Missouri Auditor Tom Schweich.
Missouri has authorized $842 million more than projected when the Legislature passed a law in 1997 that allowed the state to match a federal credit for housing development, the audit found. Missouri's $172 million in authorizations in 2012 gave it the highest per-capita outlay in the nation at $28.60 per resident. Georgia was second at $20.89. Six of the 10 states spent less than $5.14 per capita.
"We are not questioning that the program has helped thousands of people live in a dignified way," Schweich said in an interview. "But we believe it could be done much more efficiently."
Missouri's credits are awarded to developers annually by a group of gubernatorial appointees and statewide elected officials who make up the 10-member Missouri Housing Development Commission. The developers then sell the credits to generate equity for construction.
But as this audit and a prior one by former Auditor Susan Montee noted, the credit is an extremely inefficient way to finance housing.
Only about 42 cents of every dollar Missouri spends on the program actually goes into construction. The rest of the money is lost to federal taxes, middlemen known as syndicators and a discount that stems from selling the credits up front but parceling them out over 10 years.
As a result, "the current model finances low-income housing construction at an effective interest rate of over 19 percent," the audit concludes.
A Department of Economic Development cost-benefit analysis also found that last year, the housing tax credit returned only eight cents for every state tax dollar spent and created roughly 63 new full-time jobs.
Schweich translated that finding into a cost to the state of $61,000 per unit of housing or $2.3 million per job.
And he said even that low return was overstated, because the economic development department's analysis mistakenly assumed that no low-income housing construction would take place without the state credit.
In a brief response included with the audit, the Missouri Housing Development Commission said the program should not be judged solely on a strict fiscal cost-benefit basis.
"Many non-economic tax credit programs also provide community value that cannot be easily quantified in dollar terms," the agency said.
The program's supporters have stressed the social benefits of providing affordable rental housing for the working poor, the elderly and the disabled.
Chris Krehmeyer is executive director of a nonprofit agency in North St. Louis County called Beyond Housing, which develops apartments using the tax credits. He said the audit didn't count the construction jobs and income tax generated during construction.
"It doesn't necessarily paint a full picture of it," he said. Missouri has "created almost 10,000 units of affordable housing. Ten thousand families have a place to call home. I think it meets a lot of needs that aren't acknowledged in the auditor's report."
Congress set up the low-income housing tax credit program by establishing a federal credit in 1986. Each state receives an annual allotment of federal credits, based on population.
The Missouri Legislature approved a state credit in 1990. Initially set at 20 percent of the federal credit, it was expanded to 40 percent after the 1993 flood and to 100 percent in 1997.
The 1997 increase was sold as a way to help rural areas, where it is more difficult to develop affordable housing. However, since then, nearly all projects have received state credits at the 100 percent level, the audit found.
Schweich recommended that the Legislature take steps to improve the credit's efficiency.
In the simplest fix, legislators could replace the credit with a direct appropriation for housing development. That would make housing funding subject to annual budget decisions, as other programs are.
Other options are more technical, such as restructuring the credit to minimize the federal tax implications for investors. That could make the credit more valuable and thus pump more money into construction.
Legislators also should make sure developers aren't being paid for the same project costs under multiple state tax credit programs, Schweich recommended. That practice, called "stacking," can be lucrative for developers, the audit said. Stacking refers to the use of low-income housing credits on the same project as historic preservation credits, brownfield remediation credits or neighborhood preservation credits. From 2000 to 2011, the state issued $738 million for 117 projects that received funding from two or more tax credit programs, the audit found.
To keep better tabs on the housing credit, Schweich said the Legislature should adopt a "sunset" provision, which would trigger a periodic legislative review to see if the program was meeting its original goals.
With a sunset, the program would expire if it wasn't reauthorized. Legislators passed a Sunset Act in 2003, requiring most new programs to undergo such reviews after six years unless they are exempted.
The Senate tried for several years to make the housing credit subject to a sunset, but the House refused, fearing that a single senator could then kill the program with a filibuster.
Without changes, the housing program's price tag will continue to grow, the audit says. Through 2018, the audit projects a cumulative total of $3.4 billion in credits will be authorized and about $2.1 billion will be redeemed by investors.