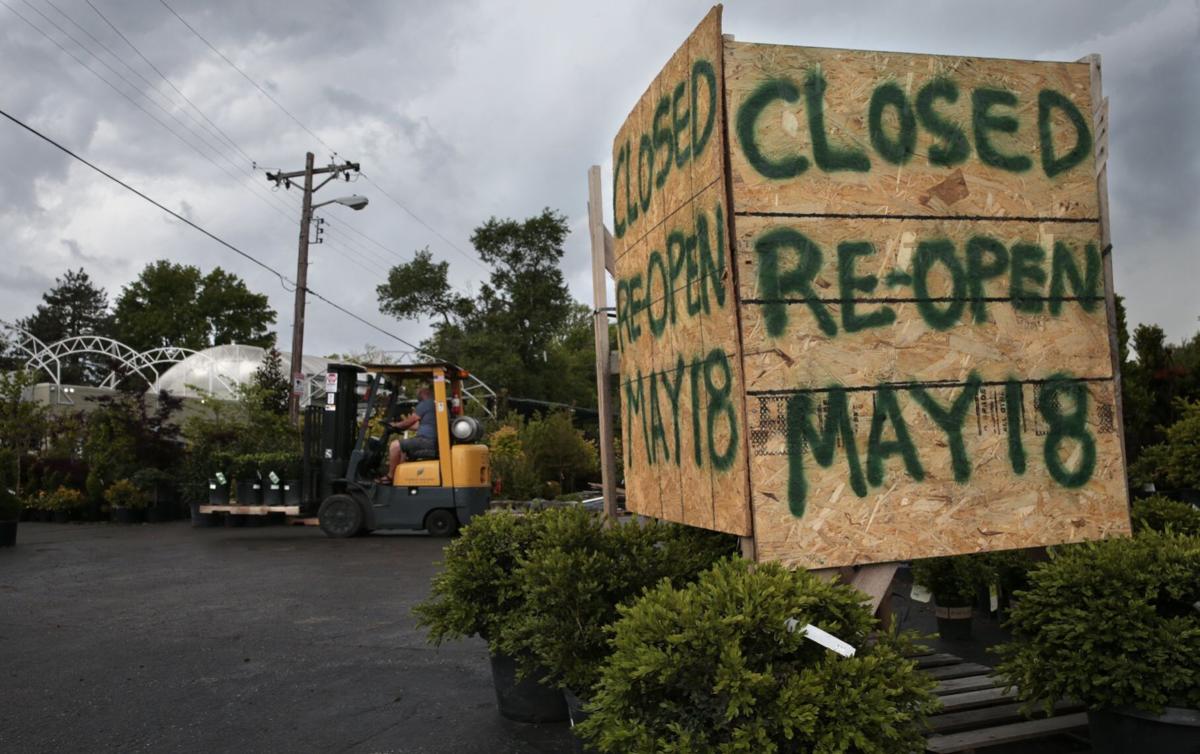 JEFFERSON CITY — Amid a historic surge in jobless claims this spring and summer, Missouri's unemployment office was overwhelmed by tens of thousands of daily phone calls, scrambled to get its online system back up after outages, and was forced to pull in workers from other departments to handle the volume.
Emails among top officials at the Missouri Division of Employment Security, obtained by the Post-Dispatch through a Sunshine request, shed light on the internal workings of the division responsible for administering the state's unemployment program, which touched the lives of hundreds of thousands of Missourians who suddenly found themselves out of work amid a global pandemic.
The emails depict leaders frustrated with outages. They show wait times ballooning at call centers. And they enumerate just how many calls came into the office — in April, at least 120,000 calls went unanswered on each of two days, among the many delays that exasperated unemployed Missourians across the state.
"From the time I got furloughed until my first unemployment check was five weeks," said St. Louis resident James Cooper, 42, who was laid off from a customer service job in March. He said the state initially told him he hadn't made enough money to qualify for unemployment before resolving the issue.
States across the country struggled to handle the sudden influx of claims after years of a strong job market and low unemployment. Despite its problems, Missouri was able to get several new programs created by the federal Coronavirus Aid, Relief, and Economic Security Act up and running fairly quickly compared with some states. In April, May and June, Missouri ranked better than the national average in how quickly it made initial payments to claimants, according to an analysis of federal data by the Century Foundation, a progressive think tank that studies unemployment systems.
Gov. Mike Parson said the state managed the crush well. "Missouri's done a pretty good job in being able to handle this situation, and we make changes every day trying to get better at what we do," he told the Post-Dispatch at a recent appearance in Overland.
But staff numbers at the Division of Employment Security have fallen in recent years, to 398 full-time workers last year from 645 in 2013, according to budget summaries. A former director of the division worries the delays and missteps this year were a vestige of an underfunded and unprepared system.
"I truly think they allowed staffing to go down and did not plan for the future," said Gracia Backer, a former Democratic legislator who led the unemployment division during Gov. Bob Holden's administration and also during the Great Recession.
Backer said retaining experienced staff is key to keeping up with surging unemployment claims. When she was there, it took close to 18 months to train new claims staff. The system is complex, she said, and using untrained staff from other divisions or departments is inefficient.
Parson said the state moved quickly to boost staffing temporarily; the division hired over 100 full-time equivalents in the first half of the year, according to the budget documents.
"We were putting additional people over there every day in the beginning," Parson said. "These were (unemployment) numbers nobody had ever seen before in the state."
Borrowed staff
Still, the internal emails, which cover only the month of June, describe a division overwhelmed by unemployment requests: In the early days of the pandemic shutdowns in April, state unemployment staff were answering about 20,000 calls a day. On at least four days, more than 100,000 calls to the state's unemployment help line were "deflected," or not answered by a real person, according to an internal memo. After two days with more than 120,000 deflected help line calls each day, the phones went down completely for three hours on April 15.
Through the first half of April, at least 50,000 calls to the state's help line were being deflected daily. Average wait times at call centers soared from under five minutes in March to over an hour by June, according to internal reports.
As claims skyrocketed, the unemployment division announced April 2 that it was borrowing staff from other divisions of the labor department, eventually using employees from nine other state agencies. By the beginning of June, the division was routing calls about new claims to the Missouri Higher Education Loan Authority, or MOHELA, the quasi-public state-controlled higher education loan servicing company.
Even senior staff pitched in to help adjudicate claims, according to the emails. A department spokeswoman, who declined to make officials available for interviews, said unemployment staff worked 34,600 hours of overtime, the equivalent of 4,325 extra days over the prior six months.
'Someone should notice'
Missouri has a tool it didn't have last recession: a modernized online unemployment portal, UInteract, that Missourians are using to file jobless claims during the pandemic. Launched in 2016, it replaced the state's legacy system and promised "improved automation," according to internal documents.
But the new system at times has struggled to keep up with the volume of claims. It was down for several hours the morning of June 16, according to the internal emails. Information Technology staff said the problem was due to a large volume of emails, causing an outage at one point and lags throughout the day. "I trust that more proactive monitoring of that is being discussed to prevent it in the future?" unemployment division Director Chris Slinkard emailed staffers after they diagnosed the problem the following morning.
A month later, on July 13, UInteract was down again with "sporadic outages and slow responsiveness." The division blamed the issue on "network-related issues."
"We know that more resources are needed," Department of Labor and Industrial Relations Director Anna Hui, who oversees the division of employment security, said in a statement at the time.
Missouri was one of the first 10 states to implement the Pandemic Unemployment Assistance program for self-employed workers who don't qualify for regular unemployment. It also began paying the $600 weekly federal unemployment supplement in early April and it says it was the third state to pay emergency supplemental benefits to those on unemployment through President Donald Trump's emergency executive order.
"The DES received its first guidance on April 4 from the federal government on implementation of provisions under the CARES Act, and in less than three weeks has set up and processed payments for hundreds of thousands of Missourians," Director Slinkard said in April. "These programs were implemented along with a new chatbot and other automated phone features, all while transitioning DES staff to remote working to protect their health and safety so that they could continue to serve the citizens of Missouri."
Still, there were unpublicized glitches in the new programs. Over one weekend in June, claims for Pandemic Unemployment Assistance emptied the state's bank account for the program. That week — the week of June 14 — anyone who filed a PUA claim "got hung up in UInteract," unemployment division Deputy Director Spencer Clark wrote in an email. At least 21,000 Missourians didn't get paid that week. And staff didn't notice until that Thursday.
"Please let Chris (Slinkard) and I know what actions will be implemented to ensure this doesn't happen again," Clark wrote to staff after the problem was discovered. "In all honesty, someone should notice when 21,000 PUA weeks are not paid."
Crunch is over
The worst of the crisis now seems to have passed, and complaints largely have subsided.
By Aug. 28, no calls to the unemployment division were going unanswered, the state said.
Claims have fallen from a peak of 440,000 at the end of April to just 200,000 this month, according to the state.
Many Missourians have simply exhausted their benefits. Some have dropped out of the labor force, and stopped applying for unemployment. Others have gone back to work, their businesses reopened.
In total, more than $4.6 billion has been paid out to a half million Missourians.
Parson credits the division's efforts.
"Four months later you get people back in the workforce," Parson said. "A lot of that has to do with the balanced approach we've taken."
"And just trying to make sure we're doing everything we can," he continued, "to fight the virus but still keep our economy going."