The growth of the craft brewery industry in St. Louis, both in terms of number of operating craft breweries and the amount of beer it produces, has outpaced the national average over the last decade.
Since 2008, the same year St. Louis-based Anheuser-Busch was sold to Belgium's InBev for $52 billion, the number of craft breweries operating in St. Louis has more than quadrupled from 12 to 52. Production from those breweries grew even more quickly during that time, from nearly 31,000 barrels annually to more than 143,000, a 365 percent increase.
Nationwide, the number of operating craft breweries has grown about as quickly as here in St. Louis, from 1,521 a decade ago to 6,655 today. Production, however, grew less than 200 percent, to 25.4 million barrels from 8.5 million barrels.
The data come from a new report from real estate firm CBRE, which analyzed the effect the craft brewing industry has on the local real estate market. For instance, St. Louis' craft breweries cumulatively occupy more than 637,500 square feet of industrial and retail space with the average brewery totaling about 12,000 square feet in size.
"Just the sheer amount of space that these breweries occupy was something I wasn't expecting," said Ryan Marshall, one of two CBRE researchers who authored the report. "Some of the brewers around town that I would consider small shops actually occupy some big spaces."
That may be due to the fact that tasting rooms for many brewers represent a small fraction of the real estate they occupy, while large fermenting tanks or packaging lines require larger spaces back of house.
Fifty-eight percent of craft beermakers lease their space from landlords. And more than half of the metro area's breweries are situated in the city of St. Louis' boundaries.
Craft beer has grown in popularity in nearly every major American city. But perhaps not surprisingly, the craft boom in St. Louis is more pronounced after the A-B InBev tie-up.
In Missouri, the home state for Anheuser-Busch for more than 150 years before it was acquired, A-B InBev recently saw its market share slip below 60 percent for the first time in more than a century.
That downward trend has left open the door for craft beermakers to gain customers, which in turn has provided confidence to other brewers looking to open their own facilities.
In the decade prior to the A-B InBev deal, just five breweries opened in the St. Louis area, according to data from the Brewers Association. In the 10 years after the deal, 46 new breweries have opened.
"The craft guys aren't competing directly against the macro brewers like A-B, but I do think that losing some of those jobs or that production spurred some of these smaller shops to move what might have been a homebrewing operation into more of a commercial or retail setting and try to claim a piece of that pie," Marshall said.
More breweries are on the way, with the CBRE report identifying at least five that could be open locally before the end of the year.
Michael Sweeney, operations manager at 2nd Shift Brewing and founder of St. Louis Craft Beer Week, said the market was actually underserved.
"You go to towns on the west coast that are the same size of St. Louis and there are 60 or 70 breweries there, so the opportunity for others is there," he said. "The question is how these new breweries will come about. If they're looking to be more of a production brewery, that may be a bit more of a tougher road to hoe because it's hard to find tap space or shelf space here. But if they're looking to be more of the brewpub model, where they don't have to find a distributor and are selling out of a tap room, that seems to be what most breweries are doing lately."
Aptly named, 2nd Shift was the second-fastest-growing craft brewery in the St. Louis region last year, going to 1,920 barrels of beer in 2017 from 1,000 barrels produced in 2016. The brewery, situated at 1601 Sublette Avenue in The Hill neighborhood, is on track to produce 3,500 barrels this year. Maplewood's Side Project was the fastest-growing brewery, according to data from the Brewers Association.
"It helps that we're still kind of small," Sweeney said. "People love small, and they love trying new beer."
---
Overview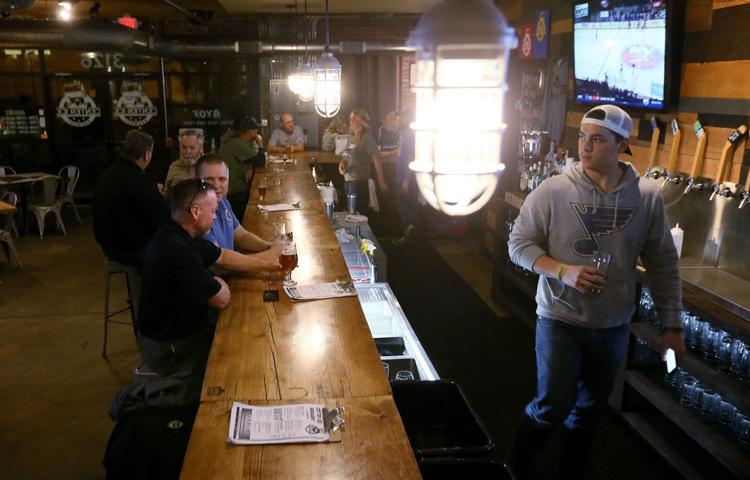 The nature of drinking beer makes it hard to formulate a plan to get to and from multiple places in a short period of time.
How often have we been at Brewery A and wished we could get to Brewery B — Brewery C, even — only to be met with a logistical plan that just doesn't pan out?
No more, friends.
Four Midtown breweries recently banded together to offer craft beer lovers a free shuttle service to transport them to and from each facility on Sunday afternoons free of charge.
Anchored by Urban Chestnut Brewing Co.'s Washington Boulevard facility, the shuttle is a great way for those familiar with Urban Chestnut's products to engage with smaller breweries on the route, which include Center Ice Brewery, as well as Twisted Roots and Wellspent Brewing Co., which both opened within the past few months.
The pilot program runs through Aug. 19 but seems likely to be extended as the route has proved successful in drumming up new business. And a second shuttle is in the works, too, to make the loop even faster, said Center Ice brewmaster Bill McFarland, who came up with the idea.
If only every brewery in the area were on such a route.
Hey, wait a minute (author raises a single finger in the air as if to realize an idea). I could come up with my own routes to make for more efficient and effective brewery hopping.
It's not as easy as it sounds.
Even if you were to drive continuously to every brewery listed on the St. Louis Brewer's Guild's website — more than 80 beermakers in all with some being well outside the St. Louis-area boundaries — the fastest route to visit them would take you on a dizzying 1,450-mile road trip that would consume all 24 hours of a day and then some.
Ain't nobody have the time — or drinking capacity — to pull that off.
I needed to draft something a bit more effective. So I lopped off some of the outlying breweries (sorry, Tin Mill Brewing in Hermann and Excel Brewing Co. in Breese) and tried to keep each route to a manageable load — assuming you'd want to take in more than a single beer at some of these stops, it'd be hard to visit a dozen breweries in a single trip.
It should also be noted that we at Hip Hops do not condone drinking and driving in any form and that, while these imaginary routes would make for great shuttle service lines, we do not recommend doing it on your own unless you have a designated driver.
With that caution out the way, here's my unofficial St. Louis Brewery-Hop map.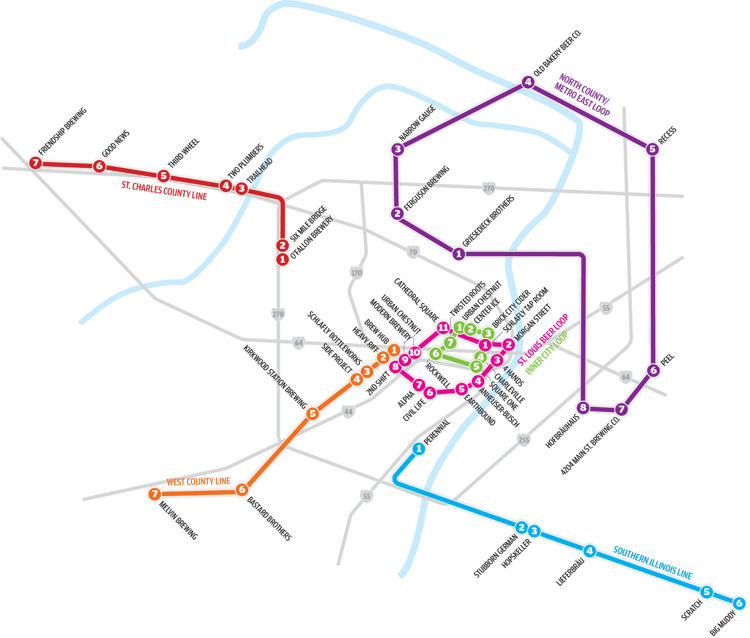 Route 1 • St. Louis Beer Loop
With some of St. Louis' biggest beer names on this route, it's the main vein for those new and old to the local beer community.
Start at the Schlafly Tap Room, the oldest craft brewer on the block and the one that essentially paved the way for the likes of nearly everyone else on this list. You'll want to allocate enough time to take the brewery tour at Anheuser-Busch. And bonus: The beers here (the first two, at least) are free. Gear up for 2nd Shift, one of the fastest-growing beermakers in town. And on most days, provide your own beer insight by providing tasting room feedback at the U.R.B., the research brewery across the street from Urban Chestnut Brewing Co.'s massive beer hall on Manchester Avenue.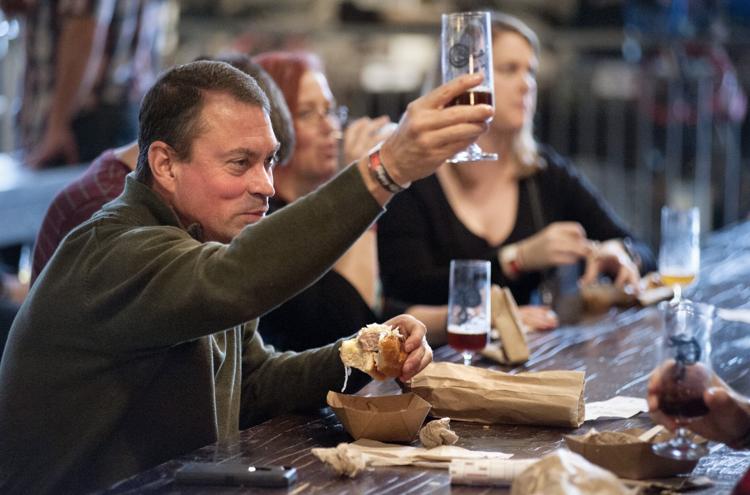 The breweries
1 • Schlafly Tap Room, 2100 Locust Street
2 • Morgan Street Brewery, 721 North Second Street
3 • 4 Hands Brewery, 1220 South Eighth Street
4 • Anheuser-Busch InBev, 12th and Lynch streets
5 • Earthbound Beer, 2724 Cherokee Street
6 • Civil Life, 3714 Holt Avenue
7 • Alpha Brewery, 4310 Fyler Avenue
8 • 2nd Shift Brewing Co., 1601 Sublette Avenue
9 • Modern Brewery, 5231 Manchester Avenue
10 • Urban Chestnut Brewing Co., 4465 Manchester Avenue
11 • Cathedral Square Brewing, 3914 Lindell Boulevard
Length of route • 18 miles
Estimated tour time • Six hours
Must-try beer • 4 Hands Brewing Co. Chocolate Milk Stout
Route 2 • Inner-city Loop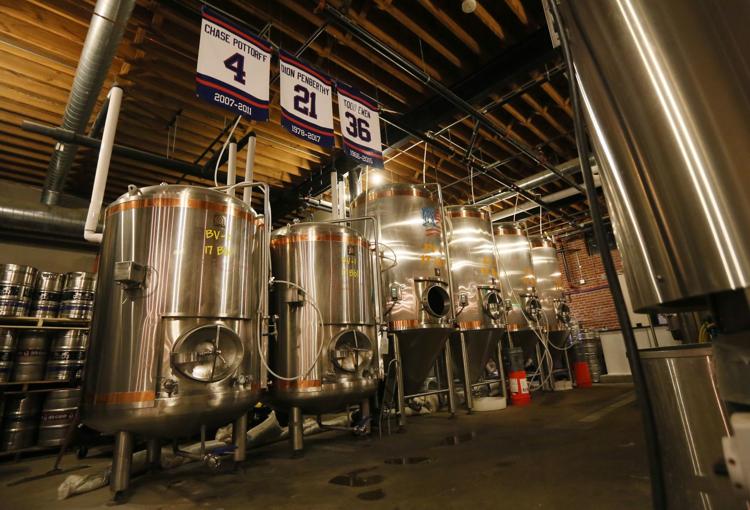 For all the downtown breweries we know and love that couldn't fit on the main drag.
This route includes some of the newest breweries to hit the market, such as Center Ice Brewing, Brick River Cider and Twisted Roots Brewing Co. One of the stops on the loop hasn't even opened yet — Rockwell Brewing Co., a brewery made out of shipping containers that will open in September.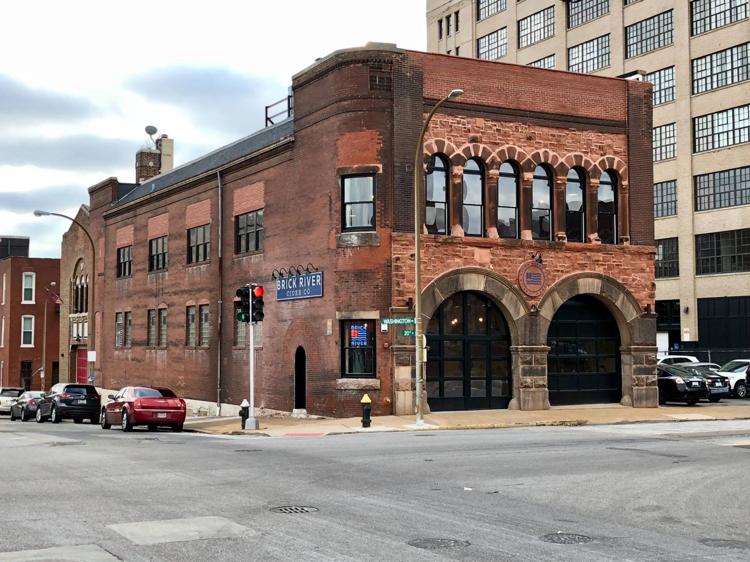 The breweries
1 • Urban Chestnut Brewing Co., 3229 Washington Boulevard
2 • Center Ice Brewery, 3126 Olive Street
3 • Brick River Cider, 2000 Washington Avenue
4 • Charleville Brewery, 2101 Chouteau Avenue
5 • Square One Brewery, 1727 Park Avenue
6 • Rockwell Brewing Co., 1320 South Vandeventer Avenue
7 • Twisted Roots, 3690 Forest Park Avenue
Length of route • 10 miles
Estimated tour time • Four hours
Must-try beer • Urban Chestnut Zwickel (Lager)
Route 3 • West County Line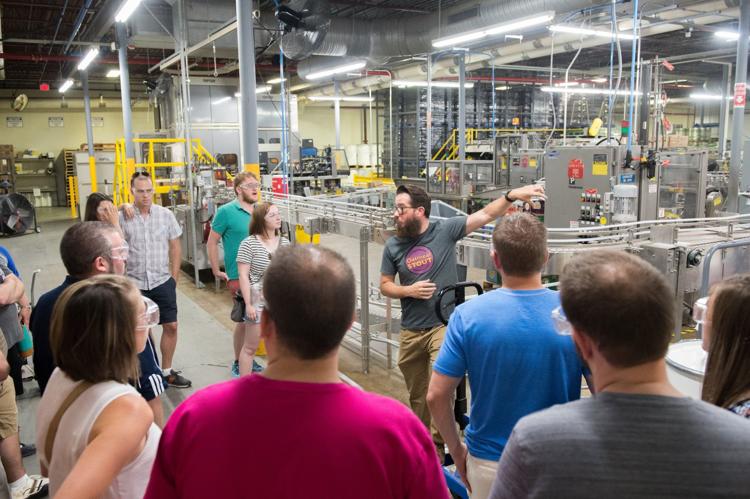 Brew Hub is a great place to find beers from an assortment of brewers, including those that haven't opened their own production facilities yet, like High Heel Brewing, the latest venture from Kristi McGuire, a former Anheuser-Busch brewmaster who helped create Bud American Ale and Landshark. Schlafly Bottleworks in Maplewood is the region's largest producer of craft beer by volume. Just down the street, Side Project makes some of the area's most sought-after brews. And a soon-to-open facility in Eureka will bring Wyoming's Melvin Brewing to town.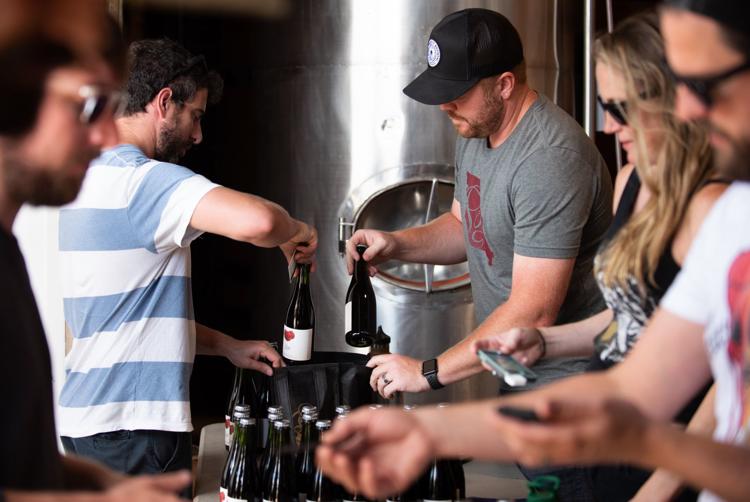 The breweries
1 • Brew Hub, 5656 Oakland Avenue
2 • Heavy Riff, 6413 Clayton Avenue
3 • Schlafly Bottleworks, 7260 Southwest Avenue, Maplewood
4 • Side Project Brewing, 7458 Manchester Avenue, Maplewood
5 • Kirkwood Station, 105 East Jefferson Avenue, Kirkwood
6 • Bastard Brothers Brewing Co., 2114 Penta Drive, High Ridge
7 • Melvin Brewing, location to be announced, Eureka
Length of route • 57 miles
Estimated tour time • Six hours
Must-try beer • Whatever Side Project has on tap
Route 4 • North County/Metro East Loop
Take in the nostalgia and history at the Griesedieck Brothers Brewing microbrewery in the Baden neighborhood. Griesedieck's roots in St. Louis began in 1911 when Henry Griesedieck Jr. founded the company with his five sons. The brewer shut down during Prohibition but grew production to a million barrels by the early 1950s. The north St. Louis brewery reopened in 2017 and includes vintage signs and an extensive beer can collection.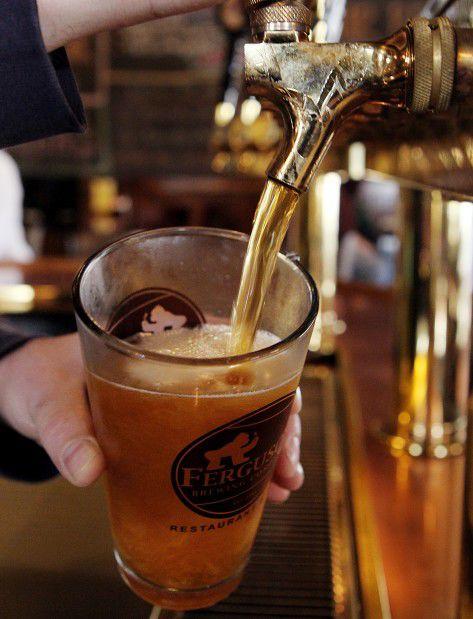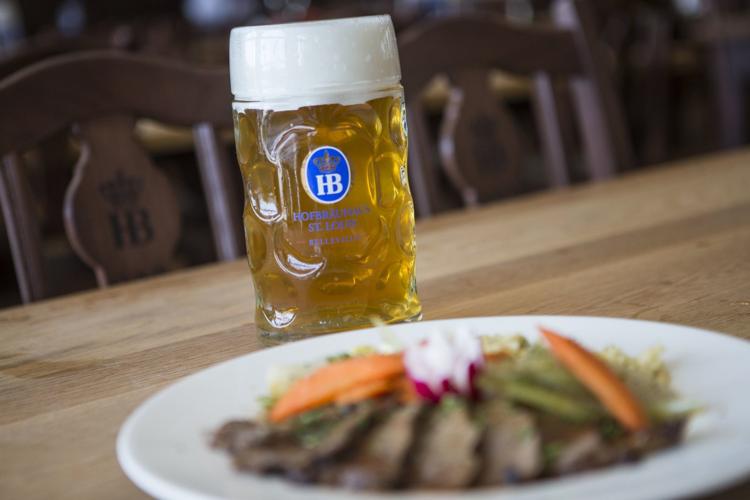 Other stops: Ferguson Brewing Co., remade after a 2015 fire gutted the facility; Narrow Gauge Brewing, which makes some of the best New England IPAs around; Recess Brewing, the Edwardsville brewer of beer made with donuts; and the recently opened Hofbrauhaus, which mimics its heritage with a giant German beer hall.
The breweries
1 • Griesedieck Brothers Brewing, 1240 Switzer Avenue
2 • Ferguson Brewing Co., 418 South Florissant Road, Ferguson
3 • Narrow Gauge Brewing, 1595 North U.S. Highway 67, Florissant
4 • Old Bakery Beer Co., 400 Landmarks Boulevard, Alton
5 • Recess Brewing, 307 North Main Street, Edwardsville
6 • Peel Brewing Co., 104 South Cherry Street, O'Fallon, Ill.
7 • 4204 Main Street Brewing Co., 4204 West Main Street, Belleville
8 • Hofbrauhaus, 123 St. Eugene Drive, Belleville
Length of route • 92 miles
Estimated tour time • Eight hours
Must-try beer • Narrow Gauge Fallen Flag (New England IPA)
Route 5 • St. Charles County Line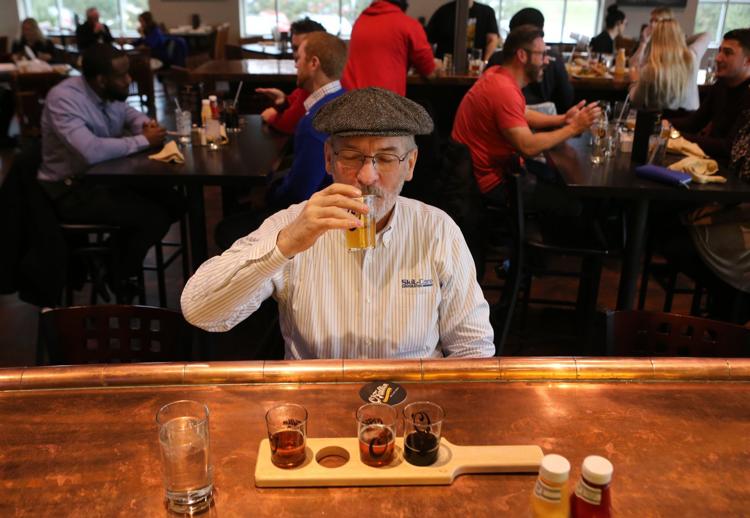 Head west to discover some of the region's best-kept brewery secrets.
If the time is right, O'Fallon Brewery makes one of the best pumpkin ales around and has several spinoffs of the brew for tasting. Six Mile Bridge is a newcomer on the St. Louis beer scene but has roots to South Africa, and its barrel-aged program called the Big Five Series honors the big five game animals of that country: the lion, leopard, rhinoceros, African bush elephant and African buffalo. To date, two have been released. Two Plumbers Brewery offers an arcade for fun. Third Wheel Brewing was named one of the best new breweries by Beer Advocate and has a great bluegrass brunch on Sundays. And Friendship Brewing Co. in Wentzville offers a unique and fun atmosphere.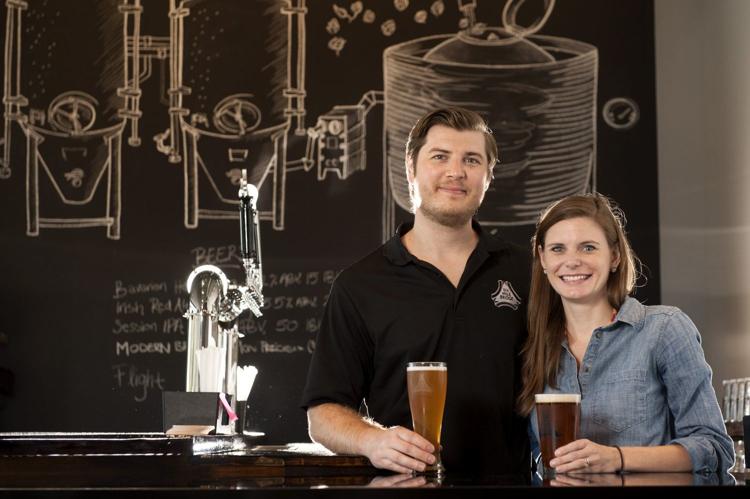 The breweries
1 • O'Fallon Brewery, 45 Progress Parkway, Maryland Heights
2 • Six Mile Bridge Beer, 11841 Dorsett Road, Maryland Heights
3 • Trailhead Brewing Co., 921 South Riverside Drive, St. Charles
4 • Two Plumbers Brewery, 2236 First Capitol Drive, St. Charles
5 • Third Wheel Brewing, 4008 I-70 North Outer Road, St. Peters
6 • Good News Brewery, 330 Sonderen Street, O'Fallon, Mo.
7 • Friendship Brewing Co., 100 East Pitman Avenue, Wentzville
Length of route • 57 miles
Estimated tour time • Five hours
Must-try beer • Six Mile Bridge Mango Hibiscus Blonde
Route 6 • Southern Illinois Line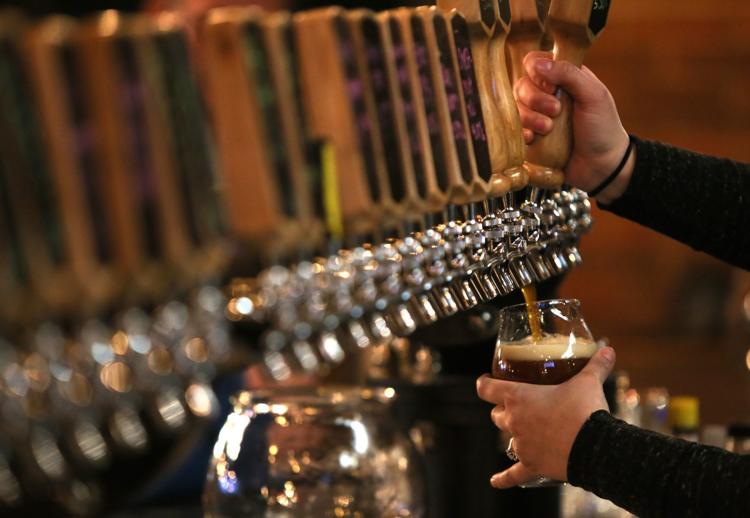 The longest route of the system, this all-day affair features some of the best beers in the region.
Perennial Artisan Ales has long been lauded as one of the best — if not the best — makers of craft beer in the St. Louis area. Two newcomers in Waterloo make for quick stops — Stubborn German Brewing Co., on the first floor of the historic Masonic Lodge, and Hopskeller Brewing Co., known for its English and American ales.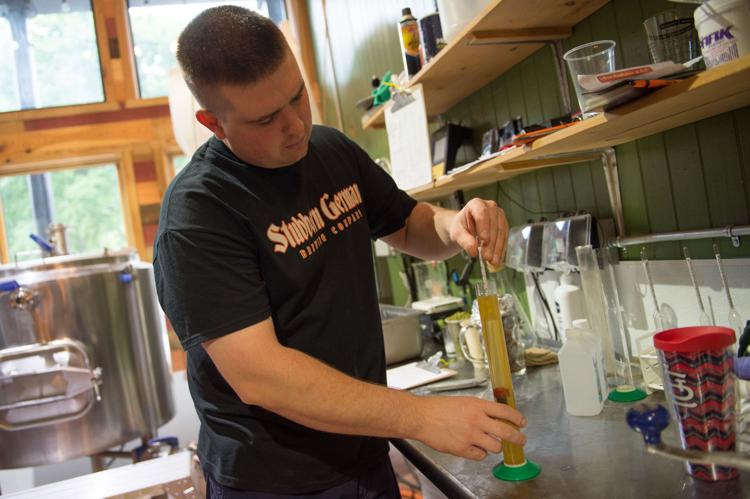 Perhaps the most unique place to take in a beer is Scratch Brewing Co., in Ava, Ill. Scratch focuses on farmhouse beers brewed with homegrown ingredients. Even though you're 5 miles south of the Shawnee National Forest, you still feel like you're drinking in the middle of nowhere.
Of course, no trip to southern Illinois is complete without a stop at Big Muddy Brewing Co. in Murphysboro, Ill.
The breweries
1 • Perennial Artisan Ales, 8125 Michigan Avenue
2 • Stubborn German Brewing Co., 119 South Main Street, Waterloo
3 • Hopskeller Brewing Co., 116 East Third Street, Waterloo
4 • Lieferbrau Brewery, 118 East Market Street, Red Bud, Ill.
5 • Scratch Brewing Co., 264 Thompson Road, Ava, Ill.
6 • Big Muddy Brewing Co., 1430 North Seventh Street, Murphysboro, Ill.
Length of route • 186 miles
Estimated tour time • Eight hours
Must-try beer • Scratch Brewing Co. Oyster Weiss
---