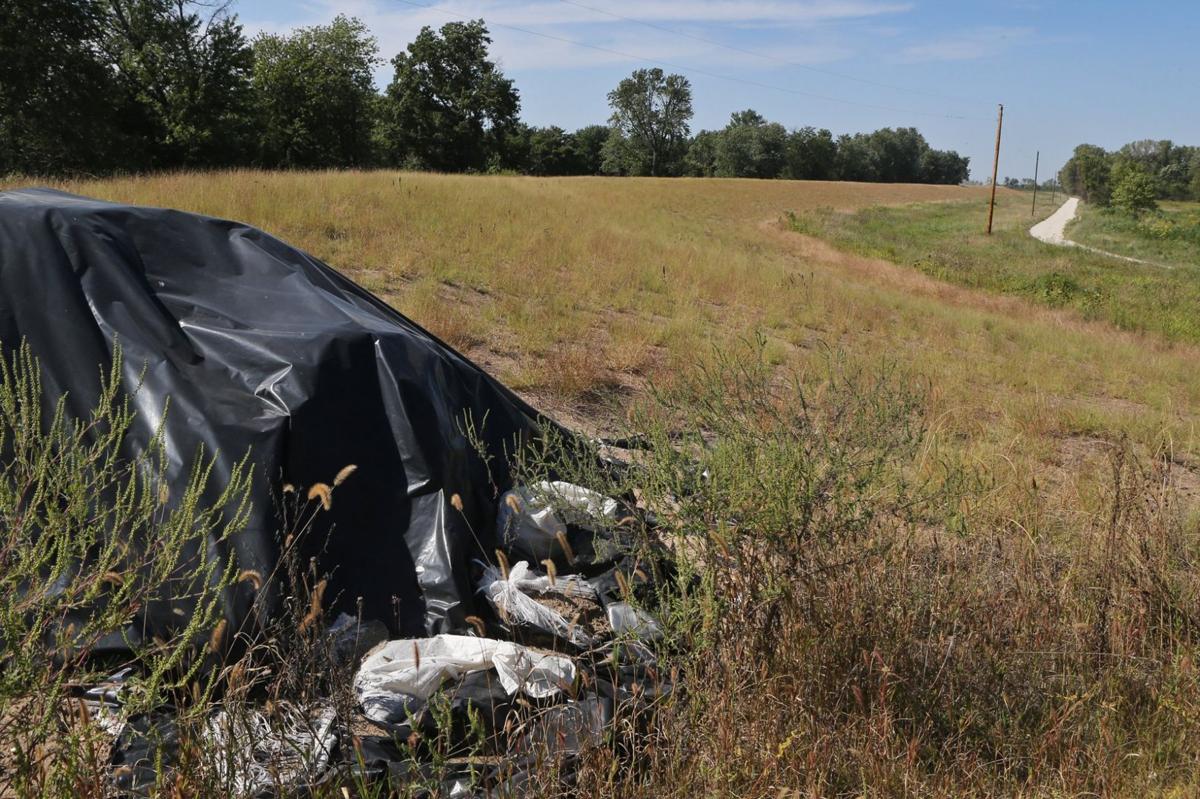 Recent floods and a government report that many Mississippi River levees exceed their authorized height have drawn increased attention to the structures and their effect on the region's more frequent and more severe flooding.
But despite the increased scrutiny, Illinois is weighing amendments that critics say would effectively strip the state of its ability to police the height of major levees and the impact they have on areas where they divert floodwater — which includes riverside communities in Missouri.
If adopted, proposed changes from the Illinois Department of Natural Resources would eliminate oversight of levee modifications and impacts beyond a "100-year" level of protection. In other words, a levee's profile could be raised from 100-year to 500-year levels without triggering any review process from the state.
Critics have blasted the proposed amendments, worrying that they could legitimize "or essentially forgive" controversial levees already believed to violate their permitted height. And they say the changes would open the door to an "arms race" of levee-raising that worsens flooding for communities with less protection.
"This is a return to a model of flood plain management that Illinois moved away from decades ago and that other states have moved away from," said Rob Moore, a policy analyst focused on water issues for the Natural Resources Defense Council. "Whoever can raise their levees highest fastest is protected at the expense of everybody else."
"This basically shifts the regulatory focus onto smaller structures," added Olivia Dorothy, who tracks Mississippi River management for the organization, American Rivers. "That's going in the completely wrong direction."
Enforcing proper levee height is already a major challenge with potentially significant flood risk implications for communities in the region.
A recent study by the Army Corps of Engineers' Rock Island District found that about 40 percent of the district's levees along the Mississippi River exceeded their authorized elevations. A similar review within the corps' St. Louis District is ongoing.
Concern about Illinois' possible shift on levee policy extends across the river, into Missouri.
"The changes potentially could increase our risk here but could also cause more harm to the Illinois side," said Mark Harvey, a school administrator in Pike County, Mo., who serves as chairman of Neighbors of the Mississippi, a local group advocating for "fair and equitable" flood relief policy.
The Missouri organization, whose membership is spread across Pike, Lincoln and St. Charles counties, has engaged in disputes about the impact of Illinois levees before — most notably with the Sny Island Levee and Drainage District, which operates an approximately 60-mile-long levee system that, for years, has been cited by the corps and others as being improperly high. Flood elevations in the vicinity have increased between 3 and 3.75 feet from the levee district's action, Dorothy says.
The district denies the claims, with superintendent Mike Reed insisting that data "does not show that the Sny is causing any induced flooding."
Now, part of the concern with Illinois' possible changes is that the proper impact studies have not been completed for policymakers to take into account.
That was one point of emphasis from Missouri Attorney General Josh Hawley, a Republican, during the now-closed public comment period for the measures.
In a strongly worded letter, Hawley urged IDNR officials not to adopt the rules and to delay any decision until at least September, when the corps is expected to have completed its Upper Mississippi Regional Flood Risk Management Hydrologic Model.
"That study will help the state make a better informed and responsible decision on levee regulation," Loree Anne Paradise, Hawley's deputy chief of staff, said in a statement.
Overall, Hawley wrote that "such regulatory changes would reward past misconduct, hamper efforts to bring overbuilt levees into compliance, and threaten Missouri and Illinois communities."
Others blame rain, not levees, for local floods, and support the amendments before IDNR.
"We're dealing with much more rainfall now than we have in the past," said Mike Klingner, president of an engineering firm that does work with the Sny and the head of the Upper Mississippi, Illinois and Missouri River Association, a regional flood control organization.
He points to an article published by the American Geophysical Union that identified the area as the only region in the continental U.S. to experience increased frequency, peak magnitude, duration and volume of flooding from 1940 to 2013.
The Illinois Department of Natural Resources did not respond to requests for comment. It is unclear when the next action regarding the proposed amendments will take place.
But those following the issue say there are strong interests backing both sides of the politically charged debate over levees.
At its core, said Dorothy, is a question about "who's going to get protection and who's not going to get protection" — a decision that often pits farmland against areas with more towns and infrastructure.
"I think there is a sort of dynamic here of farmers versus cities," Dorothy said. "It's a significant debate that goes on anywhere in the Midwest there are levees."