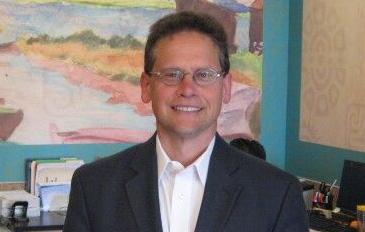 Jorge Riopedre, an influential networker in the local Hispanic community, has morphed into the role of executive director of a nonprofit health clinic.
In his latest incarnation, he is running Casa de Salud, which translates to "House of Health" in Spanish. The St. Louis organization provides clinical and mental health care for the uninsured, with a special focus on the Latino community.
"We're proud to do what we do here," Riopedre said. "Here's the next generation of immigrants who come to the United States with hope of a better life, and here's Casa. ... It's a feel-good job."
In 2010, Riopedre served as the paid executive director of the Hispanic Chamber of Commerce for Metropolitan St. Louis. In 2008 and 2009, he was the chamber's volunteer chairman and president. He previously ran two independent video production companies in the St. Louis area.
Casa de Salud opened its doors in 2010. Last year, the clinic delivered more than 10,000 patient services to an estimated 4,000 individuals, Riopedre said.
Patients pay a $25 fee for an office visit.
Casa de Salud mainly serves immigrants and asks no questions about a person's immigration status.
About half of these patients are undocumented workers, Riopedre said. Many do manual labor, including construction and landscaping, or work in service businesses, such as restaurants and hotels.
Casa de Salud also provides counseling services for victims of domestic violence and sexual abuse.
The clinic serves adults only and refers children to the People's Health Center. Unlike adults, immigrant children often have insurance through federal programs.
Providing the uninsured with heavily discounted health care is in the public interest, Riopedre said, in part because it means that fewer costs are passed along to other consumers. An office visit is much less expensive than emergency room treatment. Such doctor visits also protect the public from outbreaks of communicable diseases.
Riopedre, who grew up in the Tampa area, was the product of immigrants. Tending to the poor, he said, reflects traditional Christian values.
Casa de Salud has an annual budget of $1.2 million, which includes cash and in-kind services. St. Louis University provides the clinic's building on the corner of Chouteau and Compton avenues.
The clinic's staff of 25 full-time and part-time employees includes a registered nurse as well as licensed social workers, medical assistants and receptionists. It also relies on 39 volunteer physicians, along with 15 volunteer "navigators" who help connect patients with other clinics and hospitals.
Riopedre sat down recently for an interview. Here's an edited transcript:
How is health reform or the Affordable Care Act going to affect health care in the St. Louis area's Latino community and your work at Casa de Salud?
Speaking strictly from Casa's point of view, the Affordable Care Act specifically leaves out the undocumented and those who have been in the country legally but for less than five years. So, in that respect, the Affordable Care Act could actually create more people that we see that will still need care and that in fact will perhaps be in worse shape than they were before — because as the Affordable Care Act brings more people into coverage, the people who are now left out truly have very few options. And so, although I am supporter of the Affordable Care Act, because the undocumented are being left out of the law and will not be brought into it I think even if there's immigration reform, we're going to have a continued population that is going to have very, very few options when it comes to access to health care.
You previously ran the local Hispanic Chamber of Commerce. What new skills have you had to develop to succeed at Casa de Salud?
I have had to figure out a lot more about how health care runs since I had no health care experience. I had management experience, but none in health care. And that has been an ongoing education for me. Also, I had a staff of two at the Hispanic Chamber of Commerce, and now I have a staff of 25. So managing a large, passionate staff in an operation that has a lot of moving parts and in a field that is constantly changing has really tested my ability to manage the staff effectively and get results. And luckily, the staff has helped me succeed. The staff has really been the reason that Casa de Salud has been successful.
To what extent does Casa de Salud receive funding assistance from the state and federal government, private foundations and companies?
We receive no assistance from state or federal government, and we receive very little corporate support. The vast majority of our funding comes from private foundations, especially local and regional, and then a smaller piece of our funding comes from the patient fees that we do charge.
That does present a challenge to us because we are so heavily leveraged into foundation funding, and foundations, although they love the work that we're doing — of course, no foundation is built to simply sustain a particular organization. And so it does present a challenge for us moving forward, given that our revenue portfolio is so heavily focused on foundations, to find additional sources of funding to maintain our operation keep it robust.
How accessible is good health care for Latinos in the St. Louis area from a standpoint of cost and access?
Access and cost are major barriers for the Latino community in the St. Louis region. You're talking about a population that is the working poor, and so they are very cost sensitive. Access is even worse, especially when you're talking about those who are undocumented. So they don't have access to health insurance. Even going to a facility to seek treatment puts them at potential danger of being deported. And so oftentimes what happens is that the person does not come in to be seen until they have reached a stage where they need to be seen at an emergency room.
That's a key area where Casa has filled, where we offer these services that can get a person in so that we can try and get them treated before we get to a point where the person needs to have treatment for a serious illness or something that has been allowed to become exacerbated.
What kind of health care problems does Casa de Salud deal with that are not commonly found at other low-income community health clinics or the St. Louis area's other major clinics and hospitals?
I'm not sure that we see anything significantly different. If there's anything different, I would say that we probably have more young men come in to see us than you might see at other clinics, particularly because of work injuries that they sustain, that they don't have insurance to cover and that they need to get back on the job as quickly as possible so that they continue to put food on the table for themselves and their families. So I think we do see perhaps a more disproportionate share of young men.
But in terms of general diseases and conditions, I think that we see a lot of what other clinics see. For us really it is truly an access issue, and so that's why we focus on the access piece of being open seven days a week, of having evening hours on occasion. We try and create a space where the person can get to us, where in some cases the system might not be built for them to be able to have the opportunity to seek treatment.