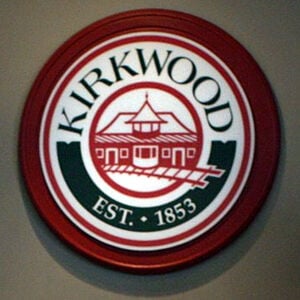 KIRKWOOD — Mayor Tim Griffin and the City Council will vote Nov. 18 on a request for a special use permit for outdoor dining and a site plan review for 4 Hands/Down By the Station, at 150 West Argonne Drive.
During a public hearing on the project on Thursday, City Planner Amy Lowry said the site is 9,500 square feet at West Argonne and South Clay avenues. It includes a historic railroad caboose attached to the building, which is a city landmark.
The property owner is Argonne Building LLC/Savoy Properties, Lowry said
She said the breezeway between the caboose and building will be removed. An attached yard is owned by the city, and a use agreement was signed by the city and Savoy to allow the company to improve the yard area with landscaping, new sod, mulch, flower beds, trees, overhead structures for seating and a bar area, playground equipment, dumpster, bike racks, a sculpture platform, and communal seating, as well as a public restroom.
A deck will be built around the caboose, she said.
Inside the restaurant will be a full-service kitchen, bar, two restrooms and seating for 60 to 75, Lowry said. There will be handicapped access to the building.
There are two residential units on the top floor of the building, which will remain. Residents now park behind the building but Savoy has made arrangements for three spaces at its building at Kirkwood Road and Madison Avenue for them to park, she said.
The company is proposing recorded and live outdoor entertainment, no later than 10 p.m. on Sundays and Thursdays and 11:30 p.m. Fridays and Saturdays. Plans are to hire 15 to 30 full-time employees, Lowry said.
There will be a public use easement and signs for the outdoor area so it's clear the public can use the outdoor seating and restroom, she said.
Drew Lesinski, with Savoy, said the restaurant will be open year round and the covered, outdoor patio will be open three seasons.
"Our vision is for 4 Hands/Down By the Station to be a destination for residents and visitors alike," he said.
Jeff Sanders, who lives in Kirkwood and owns the building at 200 West Argonne, said he was enthusiastic about the project but was concerned about parking.
"If there will be 75 to 100 patrons, where will these people go to park?" he asked.
"I don't know where they're parking employees. If we don't have a plan to build a parking garage, we need to do that immediately. We can't continue approving projects without somewhere to park these patrons and employees."