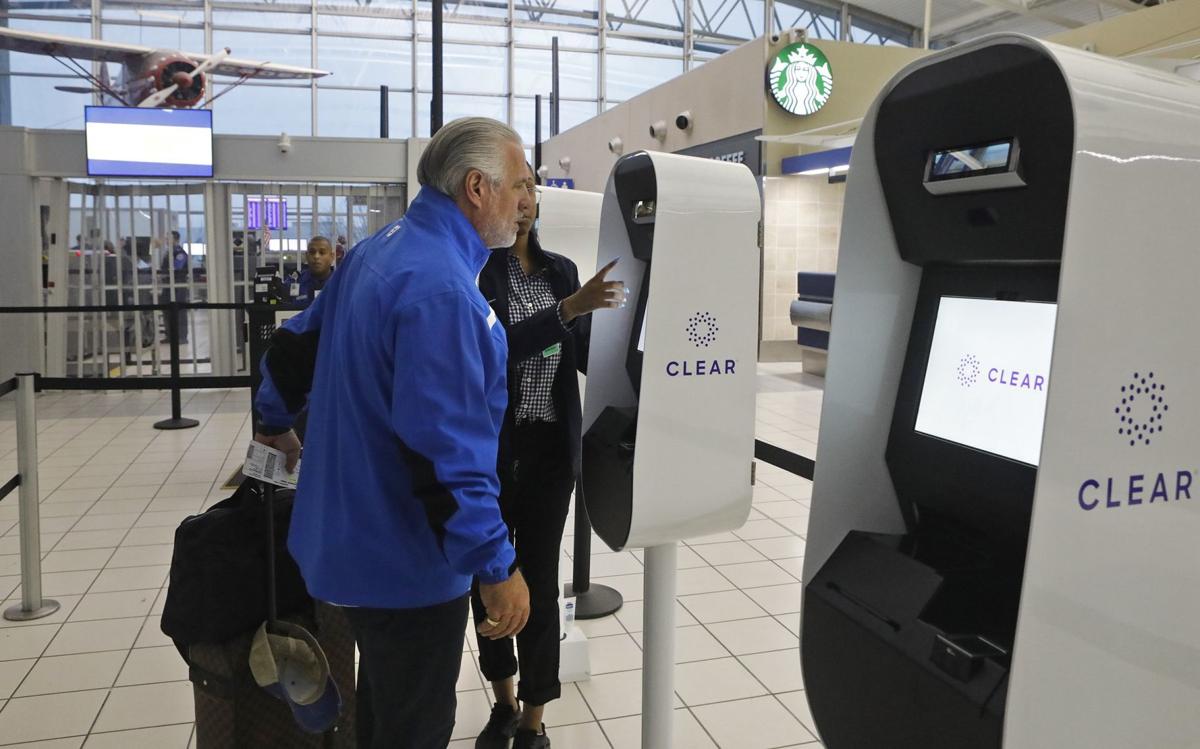 ST. LOUIS COUNTY — St. Louis Lambert International Airport on Monday launched its new biometric security screening alternative in Terminal 2 — the one housing Southwest Airlines' operations.
The new CLEAR biometric system, which identifies people via fingerprints and the iris of their eyes, is available to passengers who pay up to $179 a year for the privilege. Those using it get through security lines a bit faster.
The service, run by Alclear LLC, will expand to Terminal 1 early next month. Thirty-four other American airports already offer the service.
"CLEAR has been one of the top requested services from our passengers and customers," Lambert director Rhonda Hamm-Niebruegge said in a statement. "It will also improve the experience for all our visiting passengers who are already CLEAR members."
People who buy the service show up at a CLEAR kiosk in the terminal, go through the CLEAR screening and then are escorted by an employee through a special line leading to the Transportation Security Administration employee checking documents.
After showing their boarding pass, they go through security screening like everyone else, whether they're in a regular line or an expedited TSA pre-check line. Passengers already pay $85 for five years for TSA pre-check status.
Hamm-Niebruegge says the biometric screening is used mostly by passengers traveling on business.
While the standard fee is $179, people in some rewards programs get discounts. Among those are programs tied to Delta Air Lines, United Airlines, American Express and Hertz.
Maria Comella, an Alclear spokeswoman, said once enrolled, participants can use either their eyes or fingerprints to prove their identity.
Under a contract approved earlier this year, Alclear will pay Lambert $66,000 a year plus 10% of the fees paid by residents of the metro area and more than 40 other Missouri and Illinois counties who sign up. Alclear is hiring 50 people to staff its Lambert operations.