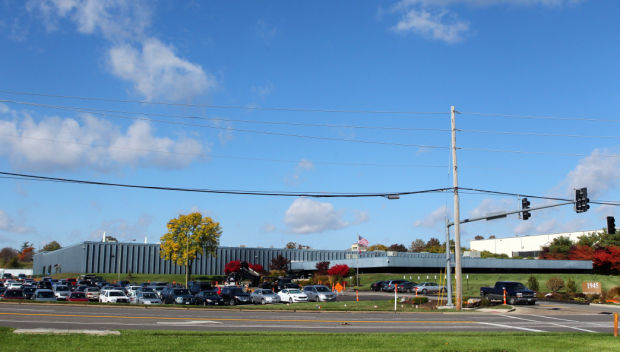 MARYLAND HEIGHTS — Meridian Medical Technologies Inc., a Pfizer company that makes chemical weapon antidotes, is laying off 70.
The company manufactures emergency treatments for cyanide and nerve agents, for example. But demand for products made at Meridian's Westport facility, at 1945 Craig Road, has dipped in recent months, said Pfizer spokesman Steve Danehy. Executives studied options, he said, but came to the "difficult decision" to eliminate the plant's third shift.
Employees were laid off on Friday. "This decision was not made lightly," Danehy said.
Meridian, which has been making such emergency treatments for more than 50 years, is a supplier to the U.S. departments of defense and homeland security, plus more than 30 other countries.
Pfizer acquired Meridian in 2011 with its purchase of Tennessee-based King Pharmaceuticals Inc.
Meridian had to suspend production of one nerve-gas antidote in 2013, after discovering problems with some devices.
The company was also embroiled in controversy in 2017, when the Food and Drug Administration claimed its EpiPen, which injects epinephrine to halt dangerous allergic reactions, was misfiring.
Daily updates on the latest news in the St. Louis business community.