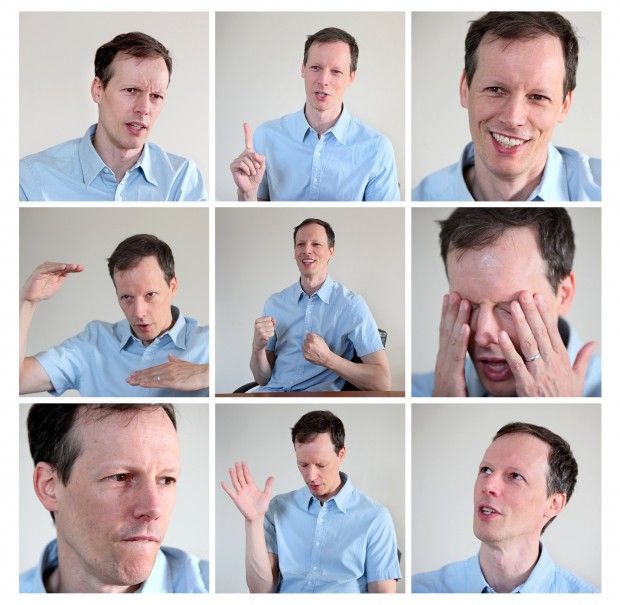 Jim McKelvey, who's seemingly everywhere these days, believes he's cracked the code to propel St. Louis to greater economic achievement.
This year, the St. Louis-born entrepreneur's whirlwind of national press coverage has included interviews with CNBC, Forbes and the Wall Street Journal, all bringing a spotlight to his business ventures.
His entrepreneurial track record has led McKelvey to crisscross the world as a paid speaker in addition to his business travels. Earlier this year, he gave a speech in Dubai on the future of money. A pilot, last week McKelvey flew his small airplane, a single engine, four-seat Mooney, to South Carolina for a talk. The week before, he was in Turkey.
McKelvey, 47, of Clayton, has seen his profile rise as the San Francisco-based company he co-founded, Square, continues to grow at a meteoric rate.
Backed by co-founder and St. Louis native Jack Dorsey, Square has amassed more than 2 million customers since it launched in 2010. Starbucks has inked a deal with Square for its services, and merchants of all sizes in the U.S., Canada and Japan now use the device that plugs into smartphones or iPads and processes credit card payments.
Square's roots are in St. Louis. McKelvey, owner of Third Degree Glass Factory on Delmar Boulevard, lost a $2,500 sale in 2009 because he wasn't equipped to take a customer's American Express card.
He shared his frustration with friend and former employee, Dorsey, who'd reached a level of fame for co-founding Twitter, the online social networking messaging service. The two collaborated and launched Square, which has a St. Louis office. McKelvey currently sits on Square's board of directors.
Fast-forward a few years, and McKelvey's garnering a lot of attention for his ideas to support startups in St. Louis and growing its technological talent pool.
Through SixThirty, early stage startups are vying for $100,000 in cash and mentoring from some of the country's largest financial services firms that are based locally. SixThirty is funded by the St. Louis-based investment firm Cultivation Capital, for which McKelvey is a general partner, and the St. Louis Regional Chamber.
McKelvey also is leading an effort to foster the growth of coders in St. Louis and make the region a hotbed of tech talent.
The effort, LaunchCode, will begin pairing coders with engineers at 100 St. Louis-area companies on Sept. 23. McKelvey has high hopes of growing the number of coders in St. Louis to spur economic development and make the region known throughout the country as a place for companies to tap into coding talent.
McKelvey was driven to develop LaunchCode after the son of an acquaintance was brutally murdered in a robbery in St. Louis last year. The murder left a strong impression on McKelvey, who decided that creating job opportunities was a way to deal with senseless violence.
McKelvey, who graduated from Horton Watkins High School in Ladue and Washington University, sat with the Post-Dispatch recently to talk about his past and current ventures. Below is an edited transcript.
As a computer science and economics undergraduate at Washington University, did you know you'd become an entrepreneur?
No. What I did know was that I didn't fit in any pattern up to that point. When I was 19 years old, I wrote my first book. I took a computer science class, and the book was garbage. I thought I could write a better one, so I did. I wrote a programming book my freshman year. The book got published by the second-largest college publisher in the country, and they immediately asked me to write a second book. The second book became a best-seller. By the time I was a sophomore, I was a published author. This got me a very high status in the engineering school, and I was invited to work on teams where I was working with the best, and significantly better than I was. The skill I got out it was that I can work with people who are exceptionally good, and get them to be better. I was always on the best team, not necessarily for my individual contributions, but because the productivity of the team would go up.
When did you start your first business?
Out of school, I took a job as a visiting scientist with IBM in Los Angeles but they let me keep an office in St. Louis. Because I was essentially a remote employee, they didn't know when I worked, and IBM didn't give me enough to do. So I started a cabinetry company, Disc Concepts, and we sold CD storage units. We made storage units for Williams-Sonoma, and they were sold in Japan and around the country.
On the side, I was blowing glass for fun, after taking a glass blowing class my senior year in college. I just loved it and kept doing it.
In December 1989, my mother died very suddenly, and that sparked a re-evaluation of what I was doing, and I realized I was mediocre at everything. I was a mediocre IBM employee, I was a mediocre entrepreneur, I was a mediocre artist. I decided that although my mom wouldn't be around to see it, I wanted to be great at something.
How did that change the course of your career?
I then started Mira, a software company in St. Louis. We built software that competed with Adobe Acrobat. My idea was to take the basic software and make a CD-ROM for the Association for Information and Image Management trade show ... (We) would take all the literature for the trade show, have exhibitors pay to have it on these CDs and give them to 35,000 people at the trade show, thereby giving my software to everybody.
The idea was great, but the trade association was against it. I did it anyway, with them fighting me the whole way. I ended up making ... more money selling these listings on my CD than I ever hoped to make selling the software. I (then) made a deal with Adobe that I could use Adobe Acrobat as the new platform, and Mira became this company that did these trade show CDs.
It was growing like crazy, making money. Then the Internet came along in 1994 and just wiped us out, but not all at once.
What did you do to counteract that?
I could see that the train was going to crush us, and I went to the rest of the company and said, "We have to get out of this business or switch, because who's going to want to put their literature on a CD-ROM when they can put up a website?"
I got the idea to get out of trade show publishing and get into conference publishing because every trade show has a conference. The conferences had all these big books, technical materials, that needed to be published, and could be put on a CD-ROM.
I couldn't get anyone to do it. My staff was so used to doing it the old way. They'd agree with me in meetings but they wouldn't do anything differently. The only person in the company who would listen to me was my 15-year-old intern, and that was Jack Dorsey. Jack and I went off and built this second company.
By the time Mira got wiped out by the Internet, I had this second company. Mira Conference is still one of the dominant forces in conference publishing today. I don't run it, but I own it.
Is that a trend in your business strategy?
I don't run the companies I start. That's a common denominator. I get the heck out of the way.
I'm not particularly good at running things when once they get to a certain level. Once it gets routine, get me out of the way. The same with LaunchCode. I will bring it to the point where better people than me will be left in charge.
Where did you get the idea for LaunchCode?
A year ago, a tile setter who I was rehabbing a building with, his son was delivering pizza in north St. Louis and was murdered. He was basically executed, a 22-year-old kid. I just was so heartbroken and I couldn't wrap my head around it.
You kill a pizza delivery boy, you're insane. I kept coming to the rationalization that these people were crazy. Then I thought about it and said, "What if they're not crazy? What if it's just so bad that they don't have any options?"
I thought about it, and thought, how long would it take the people that I know to get to that state? That they'd given up hope so much that they'd kill someone else that they didn't even know?
I had a big speech at the (Donald Danforth Plant Science Center) a couple of weeks after that. We just gloss over the problems in this town. Nobody does anything; we just talk about it. I was pissed.
So I basically unloaded on the country club set and said, "We ought to do something about this." One of the things I said was, it's not that hard to become a programmer. I've done it. It doesn't take four years. ... What I said was, we ought to be training thousands of programmers in St. Louis.
How will LaunchCode work?
We can use pair programming, an idea we use in Silicon Valley. Two developers, one computer. Both people write every line of code. When you have two people working together, the coding is so much better that it's worth the two-X engineering costs to get that work done.
When I pair someone who is really good with someone who is new, the new person comes up to the really good standard very quickly. We've seen this time and again at Square.
What LaunchCode is doing, we're going to try to stretch this really far. We're going to take programmers employed at the 100 companies that are signed up, at some of the biggest names in St. Louis — Express Scripts, Build-A-Bear, Stifel, Enterprise, Monsanto — every company has given us one of their existing developers who is going to sit next to a new person who knows how to program, but they don't have the experience to get a job through normal channels.
It turns out, there are thousands of those people. There are thousands of people who want the jobs, but can't get them.
I've got a guy with a master's degree in computer science from Wash U. who's going to be in LaunchCode. He can't get a job. It just blows my mind. That's not supposed to happen.
We have to reach the people who have the basic programming skills and want the jobs — they're $80,000 a year jobs, good jobs — these people need to know that the door is now open. They're still going to have to work, and there's no guarantee. They get $15 an hour, which is low for a reason. We want them to be underpaid so that they don't stay as an intern, or in this larvae state, for too long.
What was the response from the business community to participate?
I reached out to my friends and said, "Get me 10 minutes on the phone with any company," and that's all it takes. Every company that I have spoken to for 10 minutes has signed up for LaunchCode. One hundred percent of them. Nobody said no. It's phenomenal.
What do you think this is going to do for St. Louis?
We go from a talent deficit, to talent neutral to a talent surplus within two years. When you think of the fact that we have 100 companies who are able to train five people simultaneously, imagine if you have 200 companies, that's 1,000 people being trained in the ecosystem at any one time.
With 2,000 engineers per calendar year, we'll have the only talent surplus in the country.
I am absolutely confident that St. Louis can attract major players in technology and make the companies that are here blossom.
Nobody knows the future, but if you look at the trajectory of what's going to happen, software is going to continue happening for the rest of our lives. It's a good place to be. It's never been the case where we didn't need engineers to make computers do things.