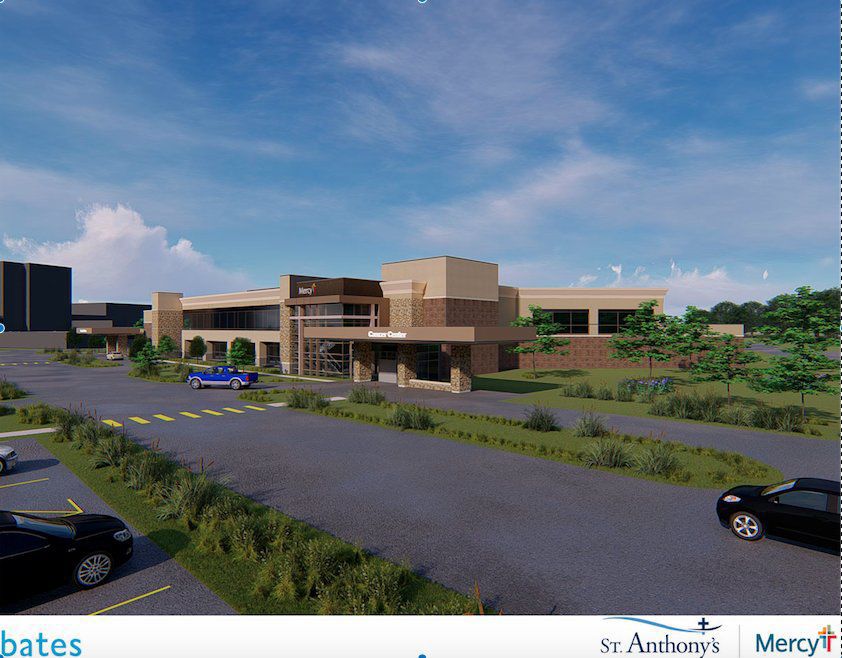 SOUTH ST. LOUIS COUNTY — Mercy South announced plans Thursday for a $37 million rehabilitation hospital at its campus here, the third major project since Mercy began operating the facility three years ago.
The hospital — on the site of the old St. Anthony's Medical Center — is also nearing completion on a $54 million cancer center, and is preparing to spend $18 million to completely rebuild its labor and delivery floor.
Mercy Hospital South already offers rehabilitation services, but the current, 49-bed unit typically only serves about half that number in order to provide patients with their own rooms, the hospital said in a statement.
"This is kind of a natural progression, and a great opportunity to provide better care for our patients," said Dr. Jennifer Page, medical director of acute rehabilitation.
Page said the new center will allow the hospital to offer private rooms and more comfortable experiences for patients recovering from serious ailments and procedures, and will give it the ability to serve more patients overall.
The new two-story, 50-bed facility will have one unit for general acute rehabilitation and another catering to stroke patients.
Page said the hospital will serve patients with complex medical needs, who need 24-hour nursing care and close physician oversight.
Dave Dillon, vice president of public and media relations for the Missouri Hospital Association, described rehabilitation centers as a "bridge" for patients, often between surgery and home.
Rehabilitation hospitals can be valuable to communities, he said, because they allow patients to recover near their home and support system, regardless of where they underwent the initial procedure.
Mercy South has not yet decided what to do with the space it currently uses for rehabilitation, but Page said that the hospital is already growing and expanding a number of its services.
Mercy is working with civil engineers to choose the best location on campus for the new structure. It aims to open the new facility in early 2022.
In 2017, the independent St. Anthony's Medical Center joined Mercy — one of the nation's largest Catholic health systems. St. Anthony's had faced financial losses and turnover in management.
That same year, St. Anthony's CEO, David M. Sindelar, sent employees a letter saying Mercy was committing to invest $300 million into the hospital over seven years.
The cancer center will include the Rooney Breast Center, which will offer mammography, a breast care counseling, bone density screenings and other services.
The center — a two-story, 70,000-square-foot facility — will begin offering services on June 1.
In the spring, Mercy plans to begin a complete rebuild of the labor and delivery floor, including a neonatal intensive care unit, a perinatal center, triage rooms, operating rooms and labor and delivery rooms. The unit is slated to open in mid-2021.
Mercy has more than 40 acute care, managed and specialty hospitals in the St. Louis area, Springfield and other cities across Missouri, as well as in Arkansas, Kansas and Oklahoma.
Daily updates on the latest news in the St. Louis business community.