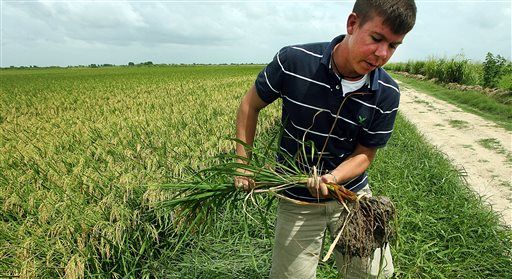 Midwestern farmers may have reason for optimism after years of pushing for expanded trade with Cuba.
Growers in Illinois and Missouri long have looked upon the U.S. neighbor as a natural market — one that's easy to reach through New Orleans, Georgia and Florida.
"It's a short jaunt over to Havana," said Duane Dahlman, a soybean farmer in Marengo, Ill., and marketing committee chairman for the Illinois Soybean Association.
The group is part of the Illinois Cuba Working Group, started in 1999 to lobby for better trade relations.
Currently, exports to Cuba are limited by prohibitions requiring it to pay cash for the shipments it receives. In 2013, U.S. exports to the island nation totaled just $348 million, according to the U.S.-Cuba Trade and Economic Council.
"This is something we've essentially been preparing for for several years," Dahlman said. "We're ready to start moving food products and grain into Cuba, soon."
It's unclear exactly how large the Cuban market would be for U.S. growers — or if exports there would be offset by losses elsewhere as global purchasing patterns shift.
But the distance between the two nations makes for a natural trade partnership, said Jim Stuever, former president of the Missouri Corn Growers Association and board member of the U.S. Grains Council.
"They'll probably look at us before they look at anybody else," said Stuever, who sees strong potential in the news. "It may not be a big 'jump up and down in the streets' deal. But anything we get that adds another market makes a difference."
Vernon Schmidt, executive vice president of the Farm Equipment Manufacturers Association, spent a good chunk of Wednesday examining the news and trying to figure out just how much President Barack Obama can do in this matter without the support of Congress.
The organization, based in Creve Coeur, represents more than 700 manufacturers, suppliers and marketers of small farming equipment. When they hear about the possibility of equipment exports to small Cuban farms, they see the potential for sales.
"A lot of equipment our guys make could be used there," Schmidt said.
For now, the agriculture sector anxiously will watch the battle that appears to be shaping up between the president and lawmakers already expressing concerns over the prospect of normalized relations between the two nations.
Among the early critics is U.S. Sen. Roy Blunt, R.-Mo., who called the move a mistake in a written statement. "It's hard — if not impossible — to normalize relations with a Castro-led Cuba. And I don't see anything in the president's announcement to persuade me otherwise."