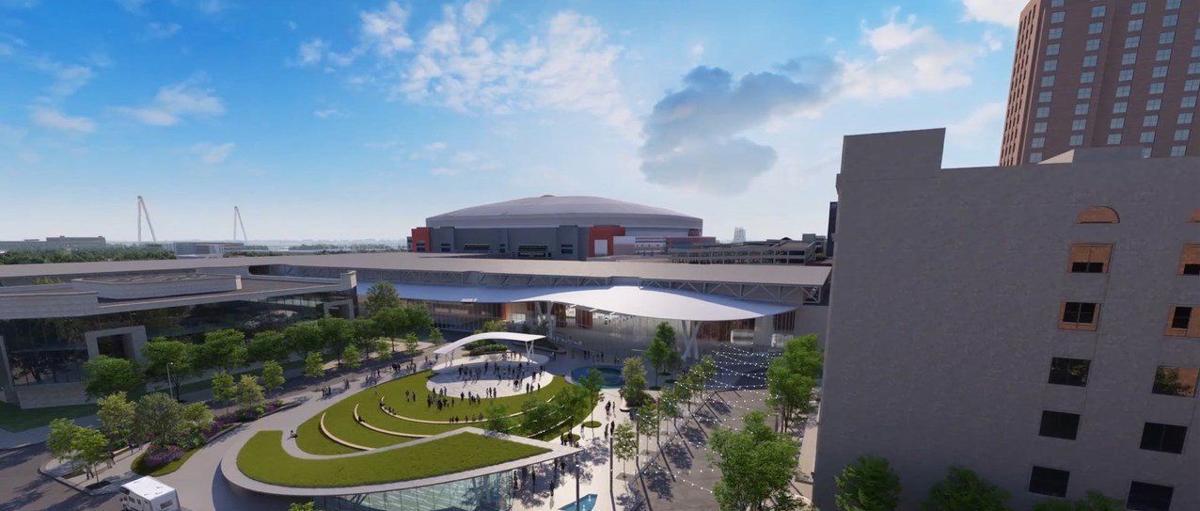 ST. LOUIS — Bonds to finance a $210 million expansion of the America's Center downtown may finally be issued after months of disagreement over which city office would control the lucrative offering.
The city's Board of Estimate and Apportionment — made up of Mayor Lyda Krewson, Board of Aldermen President Lewis Reed and Comptroller Darlene Green — on Wednesday approved the financing agreement for the city's share of the bonds.
On Tuesday, the St. Louis County Council introduced legislation to approve its half of the bonds.
The city and county will each pay $6 million a year from hotel taxes for 40 years. Those payments now service the debt on the Dome at America's Center, built for the NFL Rams when they played here. That debt will be paid off next year.
Wednesday's action by the city's top fiscal board came over a year after the St. Louis Board of Aldermen approved the financing package. The County Council gave its initial endorsement to the plan back in April.
But Green took issue with Krewson's plan to use the redevelopment authority to issue bonds rather than the St. Louis Municipal Finance Corp., which Green's office has historically controlled. The two offices reached an agreement in late October to allow Green's financing entity to issue the city's $105 million half-share of the bonds.
Daily updates on the latest news in the St. Louis business community.