The first portion of a $160 million redevelopment of the northwest corner of the Lafayette Square neighborhood should break ground by June.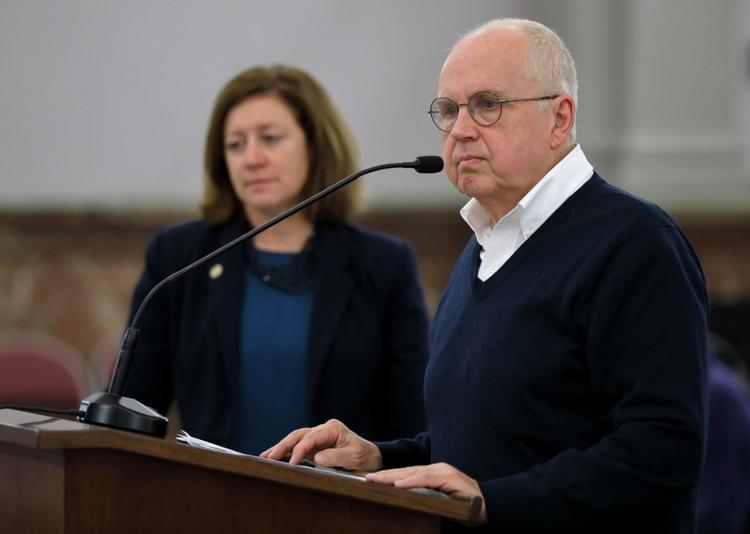 Partnering with Odell is his wife, attorney Lisette Odell; Tom Graddy, owner of the former Vanguard Trucking facility on the site; and Paul and Wendy Hamilton, whose Hamilton Hospitality operates such popular restaurants as Vin de Set and Eleven Eleven Mississippi.
"Not only will this new development provide a location for us to expand our employee-owned hospitality group, it will also generate more revenue for all the surrounding businesses adjacent to the site while also encouraging new startups or existing business to locate in St. Louis," Paul Hamilton said in a statement.
The development group is partnering with several other developers to fill in a 12-acre footprint with about 500 apartments, 200,000 square feet of office, restaurant and commercial spaces, parking garages and a public park.
One of the first projects will be a five-story, 40-unit apartment building planned by A.J. and Leonard Adewunmi of D&R Building Group. That project, at the southwest corner of Missouri Avenue and LaSalle Street, was approved by the St. Louis Preservation Board on Monday.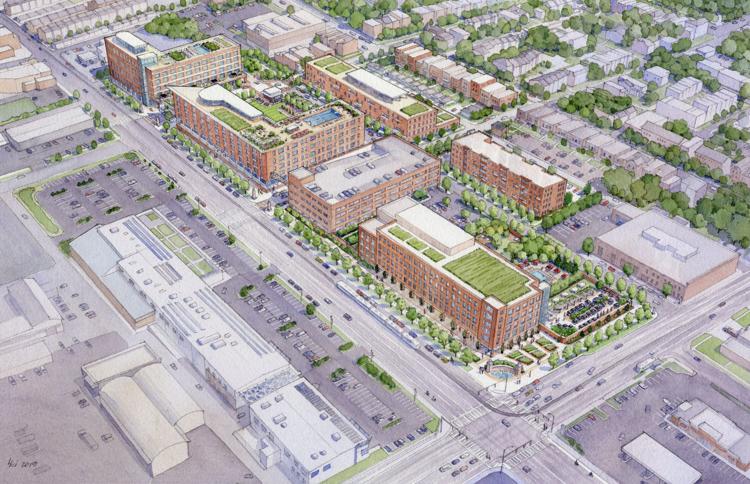 With a portfolio that includes projects such as the Rutger Lofts, the company has been active in the Lafayette Square neighborhood for about 10 years, Leonard Adewunmi said.
"We've had pretty good success in the area," he said.
The planned apartment building, estimated to cost between $6 million and $10 million, includes ground floor commercial space, and the residential units will have two floors of space. The company hopes to start construction this summer and complete it around the end of 2020.
Odell said an additional 14 detached town homes will be constructed as part of the first phase. But much of the initial work requires upgrading the old utilities and other infrastructure in the former industrial area. Odell said the group hopes to begin a 150-unit apartment building on the Praxair site early next year, but timing will depend on the infrastructure work. A new public park would be added around that time.
They're cleaning the Vanguard Truck site out now and hope to announce plans for that portion of the area soon, Odell said. Other developments for the remaining pieces of the site will be announced later, he said.
The St. Louis Board of Aldermen last year approved 15 years of property tax abatement worth 95 percent of the value of improvements on the site, roughly a $30 million subsidy. A Community Improvement District will be established to collect property taxes from homeowners who buy property in the area, which will be used to finance the development's infrastructure improvements. The commercial and apartment developer-owned portions will pay 15 percent of the property tax abatement value toward the infrastructure.