ST. LOUIS — A trial that started this week in federal court in St. Louis could determine whether a nationwide liquor and wine distributor and an "iconic" brand of liqueur, Jägermeister, will have to pay millions for ending a 40-year relationship with a St. Louis-based distributor.
Major Brands' lawsuit, filed in 2018, claims that Mast-Jägermeister US broke Missouri's franchise law by ending their relationship without "good cause" and that Southern Glazer's Wine and Spirits interfered in that protected relationship.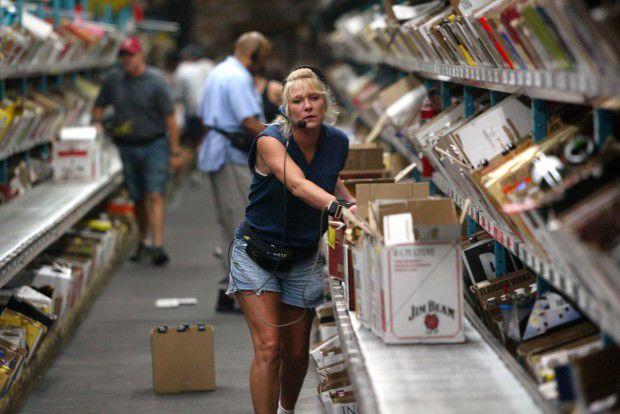 Major Brands, headquartered in St. Louis, has about 600 employees and $400 million in annual revenue. Southern Glazer's Wine and Spirits had the right to distribute Jägermeister in 21 states when it set its sights on other states, including Missouri, lawyers said Tuesday.
The trial will likely come down to how jurors interpret a Missouri law intended to protect alcohol distributors. Lawyers on both sides told jurors on Tuesday that U.S. District Judge Henry Autrey would instruct them how to interpret that law at the end of the trial.
Major Brands lawyer Richard B. Walsh Jr. told jurors in his opening statement that the Major Brands' 40-year relationship with Jägermeister was "ripped apart" in 2018.
Walsh said the law in Missouri, which is known as a franchise state, protects alcohol distributors and wholesalers such as Major Brands from being fired without "good cause." "Control" states have state-run liquor stores. In "open" states, suppliers can switch wholesalers. Missouri's three-tier system of alcohol suppliers, wholesalers and retailers was put in place after prohibition to help police the industry, Walsh said.
Major Brands helped introduce the herbal liqueur to Missouri, beginning in the '70s, and promoted the brand in bars and retailers by designing ads and holding events, spending twice what Jägermeister asked them to and also sending money back to the company for national ads.
Walsh said that although it only made up about 2% of Major Brands' revenue and 6% of profit, Jägermeister was an important and "iconic" brand for the company.
In 2017, Southern Glazer's began planning to take over the Jägermeister account in Missouri and other states, Walsh said, by initially offering a "bag of money" — $10 million — to switch. They eventually raised the offer to $25 million but would have gone to more than $40 million, Walsh said.
On Jan. 24, 2018, Jägermeister executives signed a contract agreeing to let Southern Glazer's take over distribution in 42 states, the District of Columbia and one county in Maryland. Southern also agreed to indemnify Jägermeister if anything was "against the law," Walsh said.
On Feb. 13, 2018, Jägermeister CEO Jeff Popkin told Major Brands CEO Sue McCollum that the relationship was over. Major Brands filed suit that day.
Walsh said jurors would ultimately have to decide damages, which an economist estimated at $9.1 million over 10 years and $17 million over 40 years.
Jan P. Miller, lawyer for Jägermeister and Southern Glazer's, told jurors that the break came after a decadelong decline in sales. Sales of Jägermeister in Missouri trailed the region, and the brand was also struggling nationally. Jägermeister had to change their way of doing business "if it was going to survive in the marketplace."
The move was part of an attempt to consolidate the distribution network in a more responsive company and increase national marketing, he said.
There was no contract or franchise agreement with Major Brands, which is not covered by the Missouri franchise law, Miller said.
The $25 million over five years was an investment in marketing, which paid off, Miller said. Sales have started to increase, and Jägermeister is now the "official shot" of both the National Hockey League and the St. Louis Blues.
"They want you to declare that Jägermeister is stuck with them and cannot leave," Miller said of Major Brands.
The trial is expected to last at least a week.