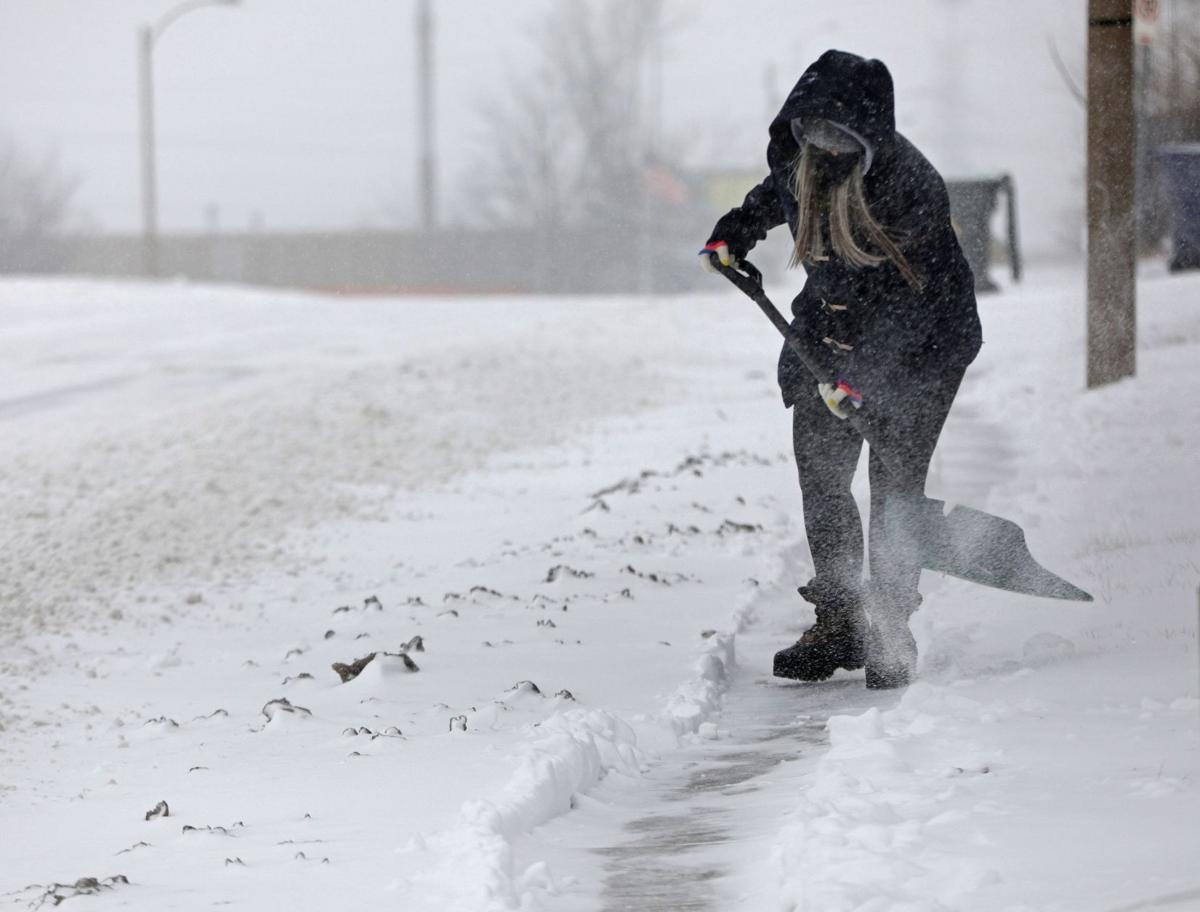 The agency that regulates Missouri energy utilities on Wednesday ordered an investigation into the companies' "preparation for and response to" last week's extreme winter weather, which gripped the central U.S., triggered widespread power shortages, and sent prices for natural gas and electricity skyrocketing.
The Missouri Public Service Commission launched the investigation to force electrical and natural gas utilities to explain what they learned from the shortages, how the costs will be passed to customers, and what they'd do better next time, according to the filing.
Prices rose a hundredfold in some towns, like mid-Missouri's Fulton, which paid as much as $700,000 one day early last week, when the storm settled in, snow blanketed the state, and temperatures fell below zero.
And the full cost of the energy shortage isn't yet known, said Geoff Marke, chief economist for the Missouri Office of Public Counsel, which argues before the PSC on behalf of consumers.
Marke is bracing for exorbitant costs to surface — especially for natural gas, where wholesale market prices were "just ridiculous," he said, driven sky-high by shutdown gas wells in Texas and Oklahoma.
"The impact is potentially enormous," said Marke. He noted that, in general, smaller utilities are more exposed to those impacts than bigger ones. And municipally owned utilities face perhaps the worst crunches of all.
"Small, municipal natural gas buyers are going to get hit really hard," said Marke, adding that, in those cases, the general revenues for entire communities are put at risk by the price shocks. "It's pretty scary stuff."
In the aftermath of the storm, several state politicians called for an investigation into natural gas prices, shortages and the utilities' responses. Gov. Mike Parson asked residents to report suspected price gouging to the state attorney general's office. Missouri's congressional delegation wrote a letter to Richard Glick, chairman of the Federal Energy Regulatory Commission, raising concerns about the rising prices.
Some Missouri cities and towns that run municipal utilities have already been hit, and provide a glimpse of the size of the problem.
In Fulton, for instance, a 12,000-person town about 20 miles northeast of Jefferson City, natural gas costs soared to between $500,000 and $700,000 per day on Monday and Tuesday last week, officials said at an emergency meeting then.
Prices shot from $2.45 per dekatherm earlier in the year to $225 per dekatherm — a unit roughly equivalent to what a house typically uses for one day of heating.
Fulton Director of Administration Bill Johnson said the city planned to charge customers less than $9 for the same fuel.
"There's no way we could pass this cost onto the consumer," Johnson said. "There's just no way."
City officials called it an "impending financial disaster," and they expressed hope for a federal declaration of emergency to open eligibility for low-interest loans and grants.
Fulton officials said problems have been worse elsewhere. Some towns with municipal utilities had to get loans to cover their gas costs, or were exposed to even steeper prices — as much as $1,000 a dekatherm, said Johnson.
For customers of monopolized utility companies — such as Spire or Ameren, in St. Louis — price shocks won't be felt instantly by customers. Companies raise rates to reflect increases in fuel costs, but those adjustments are delayed. As a result, prices paid in February might not be passed through to customers until the fall, state experts said.
And in this case, the price spikes are so extreme that experts like Marke expect them to be spread out over potentially lengthy periods of time. He said utilities are assessing those options now.
While politicians at virtually every level of government have called for action and analysis in the aftermath of last week's sprawling energy fiasco, it was not clear if the investigation from the Missouri Public Service Commission was seen as a response to satisfy any such demand.
Kevin Kelly, a spokesman for the agency, suggested Wednesday that it was a separate action, taken independently.
"The commission," he said, "intended to open this case."