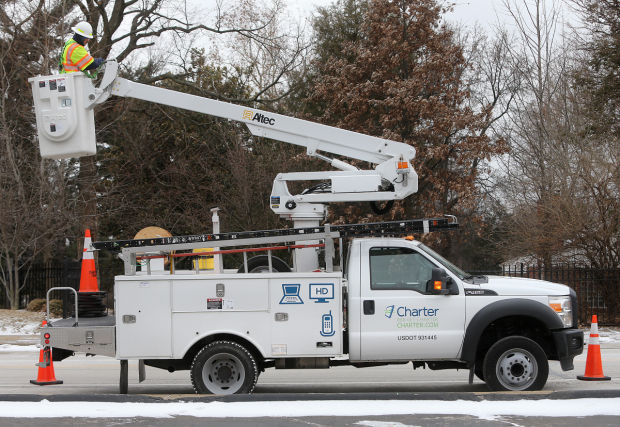 Charter Communications sales people made "thousands" of calls to consumers in violation of telemarketing laws, according to a suit filed Monday by Missouri Attorney General Chris Koster.
Individuals received as many as five calls a day from telemarketers hawking Charter's cable TV, Internet and telephone services, Koster said.
Federal and state laws forbid telemarketing calls to people who place their numbers on "do not call" lists. There are exceptions, including for companies with an existing business relationship with the person called. But if a person asks that the calls stop, the telemarketer must comply.
According to the suit, Stacey Williams of St. Louis said she was receiving as many as five calls a day. A Charter customer, she asked the company to stop calling, but they called anyway, the suit alleges.
Eugene Deslitch of Jackson in western Missouri canceled his Charter service in June 2014. From then until January of this year he got 41 telemarketing calls from Charter, the suit said.
The suit, filed in federal court in St. Louis, asks for fines and an injunction against Charter. The company hired telemarketing firms to make the calls, but Charter carries the legal responsibility for them, the suit says.
Asked for comment, a Charter spokesman said it is not Charter policy to make marketing calls to people on a do-not-call list. "If such calls were made, it was an error and will be fixed," the spokesman said in an email.
Koster also announced that three insurance companies will pay a total of $575,000 to settle another telemarketing suit. Koster had sued California-based Farmers Insurance Exchange, Truck Insurance Exchange and Fire Insurance Exchange. The settlement is the largest ever in a Missouri telemarketing case, he said.
Koster said his office received 275 complaints over a four-year period about "harassing telemarketing practices" by company insurance agents.
The firms will also adopt policies to prevent future violations, Koster said.