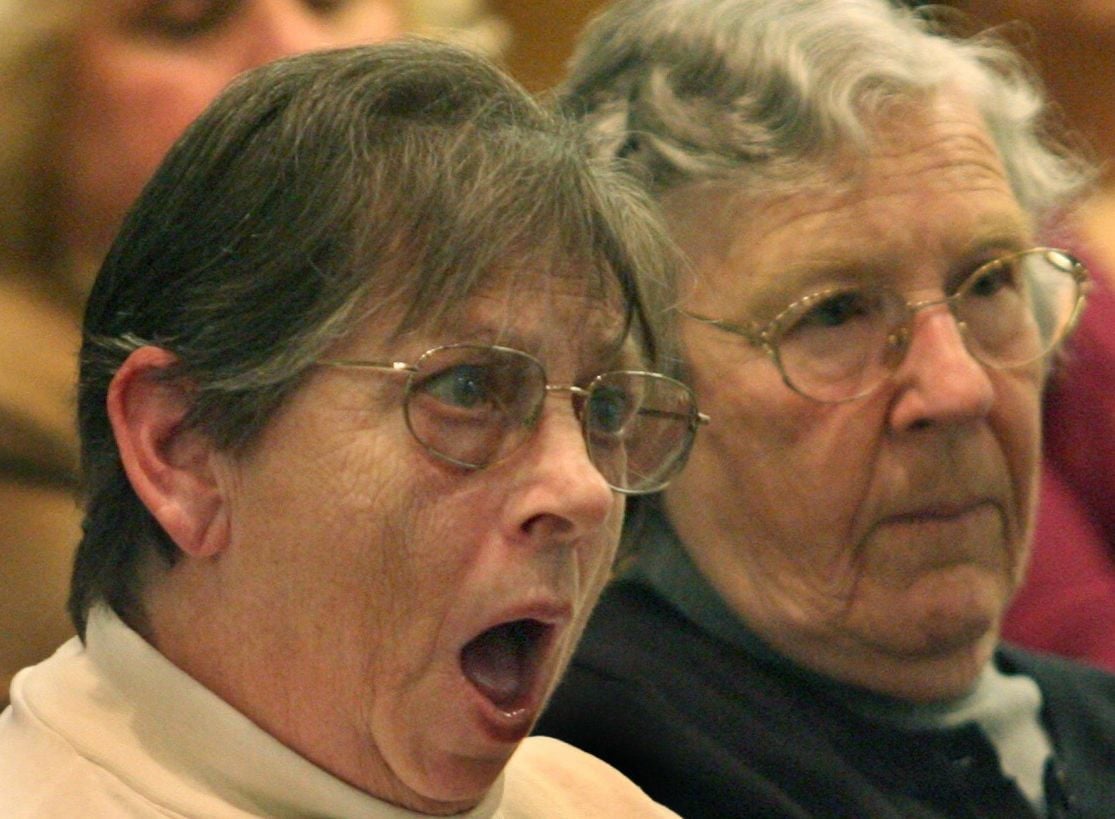 Missouri utility regulators want to loosen up ethics rules they call "cumbersome" by easing requirements to disclose meetings with utilities when they don't directly relate to rate cases and other contested issues.
The guidelines, known as "ex parte rules," prohibit Missouri Public Service Commissioners and the PSC staff from meeting with utilities to discuss matters in pending cases or cases utilities have given notice will be filed.
Even consumer groups admit the rules are strict but point out they were written in the aftermath of several ethical breaches last decade under prior commissions.
Commissioners, however, say the rules are so confusing and stringent that they limit general discussions on regulatory policy.
PSC Chairman Daniel Hall points to a state statute that says the law shouldn't "be construed as imposing any limitation on the free exchange of ideas" between the PSC and interested parties, as long as the discussion sticks to general policy.
"The current rule is cumbersome at best," Hall said at a Wednesday PSC meeting where the commission opened a case to solicit comments changing the rule. "At worst, it may be inconsistent with the statutes."
The PSC's five commissioners all voted to open a working case to solicit input on changing the rules.
"Our current rules are confusing, cumbersome, contradictory and, at times, it does lead people to not provide information when information could be supplied to us to make better decisions," Commissioner Scott Rupp said.
The new proposal follows a flurry of meetings between commissioners, utility executives and legislators during the legislative session, when the state's largest electric utilities were pushing for a major overhaul of PSC powers.
In an interview with the Post-Dispatch, Hall said legislators wanted to get his insight on the bill, but the rule's public notice requirements often made it difficult to schedule meetings with utilities about the latest versions of the legislation, especially in the final days of session.
"I was inhibited from communications with utilities about the legislation because of the existence of the rule," he said. "It's clearly general regulatory policy, which under the statute, nothing is supposed to inhibit that type of communication."
Under the current rules, commissioners have to file notice of those meetings 48 hours in advance and invite the Office of Public Counsel, which represents ratepayers, in front of the commission. Commissioners also have to disclose what is discussed at any meeting with a utility.
A draft of new proposed rules, however, would remove the 48-hour notice commissioners must give prior to meeting with utilities about general policy. The proposal also does not require that the meeting be disclosed after the fact. It also does not require that the commission invite the public counsel to be present.
Public counsel James Owen warned against straying from the intent of the current rules.
"We see this as one of the few remaining things in Jefferson City that allows for transparency," he said. "Yeah, they might be very stringent, but I think there's a good reason for that."
Owen said he is willing to look at changes to make the public notice rules more "practical," but he said his office should still be invited to meetings with the PSC and utilities, even if the discussion is, in theory, about general policy. "Anytime you're talking about general policy or you're talking about general regulation, there's always a possibility you're going to talk about things involved in rate case," Owen said.
Hall stressed that the current version is a draft and he's not trying to get rid of meeting notices.
"I would be open to some modifications of this draft to provide additional notice either before the conversation or after the conversation, but I don't know where to draw those lines, which is why in this draft we didn't include that," Hall told the Post-Dispatch. "That is a legitimate topic."
Simply clarifying inconsistencies would be progress, Hall said. Some commissioners just refuse to meet with different parties out of fear of violating the rules, Hall said.
This isn't the first time the PSC has looked at changing its ethics rules, written in response to public criticism over then-Chairman Jeff Davis' secret meetings with utility executives prior to a 2007 merger proposal. An effort to clarify provisions in 2011 was abandoned after criticism from consumer groups.
Consumer groups insisted then the rules are necessary after allegations of conflicts of interest, particularly under Davis in the 2000s.
More generally, consumer groups complained that utilities routinely met with commissioners just prior to filing rate cases in order to gauge their support.
"There's a reason we have every one of those rules, and that's because we've had abuses in the historical past," said John Coffman, a former public counsel and now an attorney for the Consumers Council of Missouri.
In 2010, the pre-rate-case meetings were reined in under the current set of rules. Now, utilities are required to give notice at least 60 days before filing a rate case, triggering a so-called "blackout period" where they can't communicate about issues that may come up in the case with the commission.
Hall said he doesn't want to get rid of the blackout period or the prohibition on discussing matters likely to be addressed in rate cases.
"That would still be absolutely prohibited," Hall said. "But when we are in an executive or legislative role, why should those communications be so inhibited? Why shouldn't we have access to all of the great minds out there? It seems counterproductive to me."
He and other commissioners pointed to a recent example of the rule's stringency.
Other utilities didn't have the same concerns, and the commissioners seemed puzzled at Ameren's interpretation. Commissioner Rupp suggested that Ameren saw a strategic advantage sticking to lobbying the Legislature "where they think they can get a better deal."
"I hope they would be in favor of helping us change our ex parte rules," Rupp said last week. "It's something we've talked about so people don't hide behind that."
The utility reversed its concerns about the rules this week. Warren Wood, who oversees Ameren Missouri's regulatory and policy development, said the company does "tend to be very conservative in our interpretation" of the rules. But Ameren is now satisfied it wouldn't be violate them by discussing changes to Missouri's regulatory framework.
"We strongly support the conversation," Wood said. "We did then. We do now."
Ameren said it also supported amending the ex parte rules, which Wood called "confusing."
The episode with Ameren, Hall said, is "one more example of why we need to revise that rule."