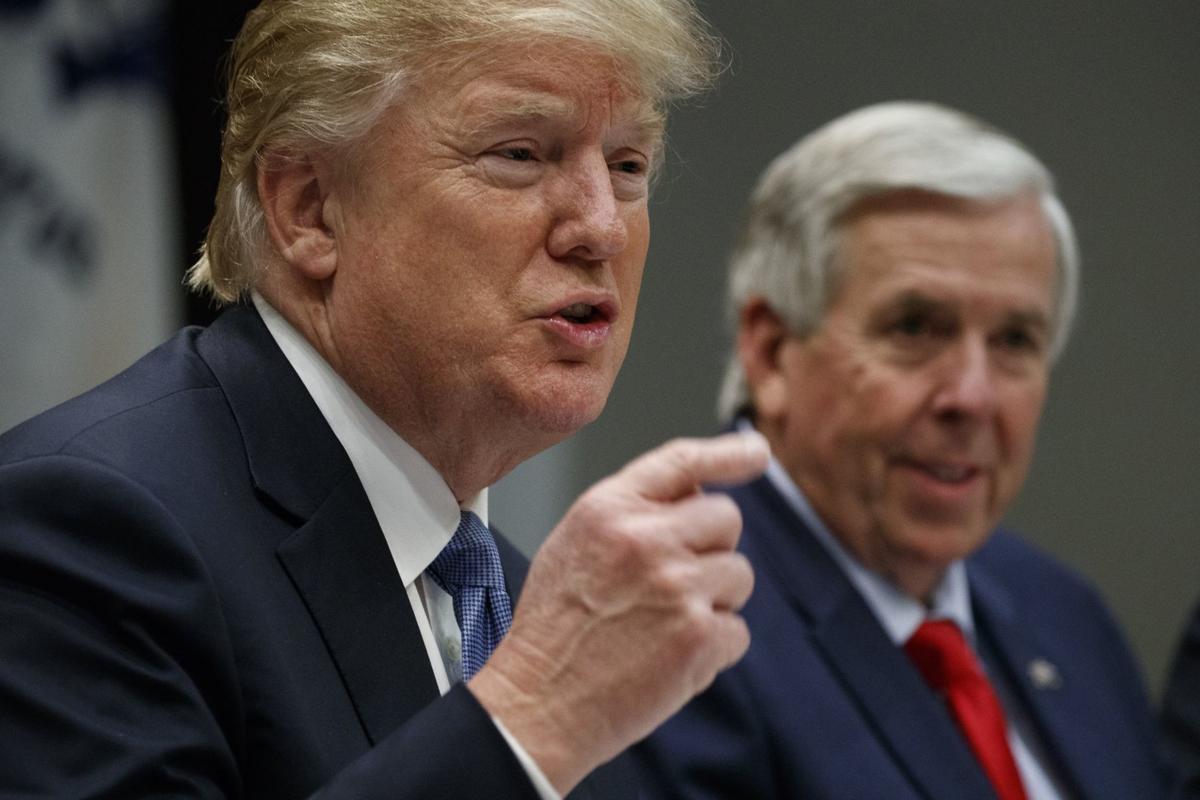 JEFFERSON CITY — Missouri will begin paying an extra $300 weekly — for at least a few weeks — to those on unemployment, and the payments should start by the end of the week.
The new funding was authorized by President Donald Trump two weeks ago after Congress failed to reach a deal extending the $600 federal unemployment supplement that expired at the end of July. It will use as much as $44 billion from a federal disaster response fund, money that usually goes to communities hit by hurricanes, floods or wildfires.
The Missouri Department of Labor said it applied for and received $200 million for the new program, called Lost Wages Assistance. The Federal Emergency Management Agency approved Missouri's application, along with those of Colorado and Utah, on Aug. 16.
Missouri Department of Labor spokeswoman Delores Rose said Missouri has only been approved for three weeks of the $300 unemployment payments so far — the weeks ending Aug. 1, Aug. 8 and Aug. 15. It has requested approval to make the $300 unemployment payments for last week, but it hasn't received FEMA approval.
Missouri officials said the state will be processing retroactive payments separately so beneficiaries shouldn't expect to receive all their past weeks' payments on the same day. But the first retroactive payments should be issued by the end of the week, with the remainder by the end of next week, the state labor department said.
Missouri was one of the first states to apply for the funding, which will allow the state to almost double its $320 maximum weekly unemployment benefit payment, Gov. Mike Parson said in a statement.
"Many families across our state are in great need during this time, and we are doing all we can to deliver the extra federal assistance provided by the President's executive order to Missourians as soon as possible," Parson said.
Critics of Trump's Aug. 8 executive order warned that the FEMA money won't last more than five or so weeks with the number of people on unemployment throughout the country.
As of Aug. 1, about 147,000 Missourians were on regular unemployment and another 55,000 were on the federal Pandemic Unemployment Assistance program for self-employed workers who don't qualify for regular state benefits.
Rose, the Missouri labor department spokeswoman, said the program will make additional funding available as the state is approved for future weeks. Missouri can't apply to make payments until after a week has ended, she said.
While Trump initially touted a $400-a-week supplement, many states balked at the $100-per-week match his administration envisioned. The White House later clarified that it wouldn't require a $100 state match, which Trump's executive order suggests could have come from leftover coronavirus relief money given to states under the legislation Congress passed in March. Missouri has about $930 million unspent from the $2.08 billion it received from the Coronavirus Aid, Relief and Economic Security Act.
Parson didn't directly address why Missouri isn't adding $100 onto unemployment checks with state money, but his statement suggested Missouri needed to keep its coronavirus relief funding for other needs.
"While providing this tremendous increase to unemployed workers, we are also taking seriously our responsibility to fund other critical needs caused by the COVID-19 pandemic," Parson said. "Missouri's budget has taken a substantial hit in recent months, requiring us to carefully target every remaining dollar of our federal emergency assistance funds to support first responders, purchase protective equipment and testing supplies for healthcare workers, and to support teachers and students as they return to school."