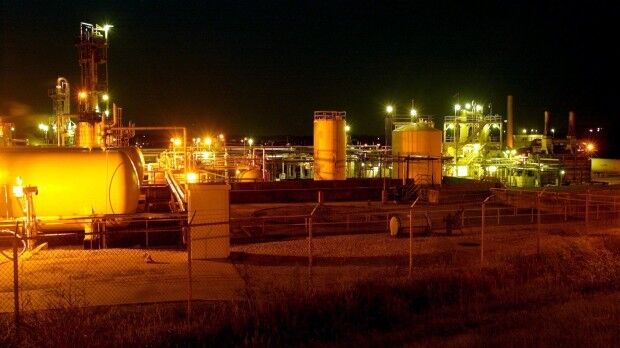 A trial is expected to begin Friday in a lawsuit involving Monsanto and allegations of negligence in the production of PCBs over many decades.
The lawsuit was filed against Monsanto, Solutia, Pharmacia and Pfizer by a group of plaintiffs from around the nation. According to the lawsuit, filed in St. Louis County Circuit Court, the plaintiffs or their family members developed lymphohematopoietic cancer after being exposed to PCBs, or polychlorinated biphenyls, made by Monsanto.
Monsanto was the primary U.S. manufacturer of PCBs from 1929 to 1977, according to the lawsuit. They were used in a range of products, including food packaging and paint, before being banned by Congress in the late 1970s.
The lawsuit is somewhat complicated by the fact that the original Monsanto Chemical Co. no longer exists, leading to the inclusion of four different companies in the defendant list.
In 1997, Monsanto's chemical business was spun off as Solutia. Three years later, the rest of Monsanto — its life sciences division — merged with Pharmacia. Then in 2002, the current incarnation of Monsanto, based in Creve Coeur, was spun off. A year later, Pharmacia merged with Pfizer.
The lawsuit accuses Monsanto of being negligent in the production and marketing of PCBs, which do not readily degrade in the environment or the human body. It says Monsanto continued to sell PCBs, despite knowing they could harm people.
"Such conduct was gross and flagrant and done with a reckless disregard for human life and for the safety of others," according to the lawsuit.
Monsanto spokeswoman Charla Lord said the company is sympathetic to the plaintiffs, but "we believe the allegations are without merit and the former Monsanto Company is not responsible for the alleged injuries."
She said the old Monsanto sold PCBs to a variety of companies, which used them in a wide range of products. The chemical, however, has not been manufactured for almost four decades.
"Monsanto today, and for more than a decade, has been focused solely on agriculture, but we share a name with a company that dates back to 1901," she said.
A spokeswoman for Eastman Chemical Co., which now owns Solutia, declined to comment on the case, noting that Monsanto is managing the PCB cases as a result of Solutia's bankruptcy reorganization in 2008.
Pfizer, which includes the former Pharmacia, did not respond to a request for comment.
The trial is expected to last three weeks.