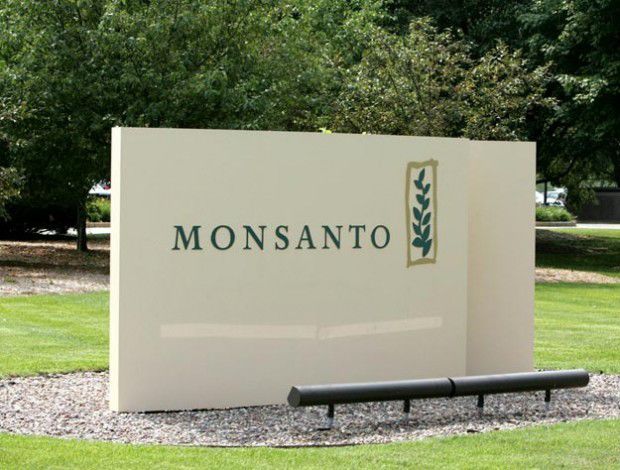 Another of the region's large corporations has joined the effort to bolster Ferguson and its north St. Louis County neighbors.
Creve Coeur-based Monsanto on Tuesday pledged $1 million over two years to four nonprofit agencies with programs targeting the region disrupted by racial unrest following the fatal shooting of a black man by a white Ferguson police officer.
The money will go to four agencies, with an emphasis on improving job development, education and the economy. The groups are the United Way of Greater St. Louis, Urban League of Metropolitan St. Louis, Reinvest North County Fund and Legal Services of Eastern Missouri.
"The St. Louis region is home to more than 4,000 Monsanto employees, and we take seriously our role in helping make our community the very best it can be," said Hugh Grant, the company's chief executive, in a statement.
Half of the gift will support the United Way's new Ferguson Fund, designed to assist people affected by recent troubles in the community. The Urban League will receive $200,000 for its Save Our Sons: Workforce Development Initiative, and the Reinvest North County Fund will help businesses recover from the aftermath of the shooting.
The company said the money is in addition to its regular United Way donations, which topped $4 million last year.
Earlier, Emerson said it would donate $4.4 million for scholarships and youth employment efforts for residents of Ferguson and other North County communities. The company, one of the region's largest, has its headquarters in Ferguson.
Through its new "Ferguson Forward" initiative, Emerson will contribute $300,000 a year for five years to the University of Missouri-St. Louis' Opportunity Scholars Program for science, technology, engineering and math students who are minorities or whose parents didn't attend or graduate college.
And Clayton-based Centene Corp. said it will build a new claims processing center with up to 200 jobs in the city.
"Centene views this as a way to help the community and we have the confidence in the residents of Ferguson," Centene's chairman and chief executive Michael Neidorff said in an earlier statement. "This is the right thing to do for the community, state and our shareholders. It is time for action, not talk."
Centene, a Fortune 500 managed care company, said the center will process claims from its Missouri-based State Health Plan, along with overflow from contracts in other states.
The location for the center has not been selected, but the company hopes to have it open next year.