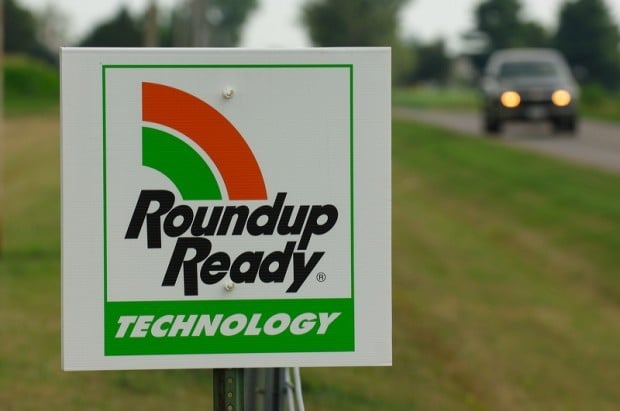 When a federal jury awarded Creve Coeur-based Monsanto Co. $1 billion in damages last week, it handed down the largest verdict in Missouri history – and the largest of the year in any state.
But in the days following the trial, patent attorneys around the country began wondering if the huge award would be left to stand. The size alone, many figure, will command extra scrutiny.
"This is a very large award – one of the biggest," said Yvette Liebesman, assistant professor of law at St. Louis University. "They may look at it and say it's just too big."
The verdict came after a three-week trial in U.S. District Court for the Eastern District of Missouri. At issue was Monsanto's allegation that rival DuPont, and its Pioneer seed division, infringed on Monsanto's patent for Roundup Ready soybeans. Monsanto sued Delaware-based DuPont in 2009.
After 17 days of complicated testimony, with 34 witnesses, the jurors acted on Judge Richard Webber's 32 jury instructions, returning with the verdict in less than an hour. The jury agreed with Monsanto that DuPont had willfully infringed on the patent and said DuPont owes Monsanto $1 billion.
The quick verdict raised some eyebrows.
"I'm not sure how the jury reached that number, but they definitely got a home field advantage," said Michael R. Samardzija, a patent attorney, based in Houston. "It begs the question whether the jury was impartial all the way through. Do you really reach a decision in 45 minutes?"
Indeed, say other patent experts, it is possible – and could simply underscore the strength of Monsanto's case.
"It is certainly possible to decide the damages in 45 minutes. Damages awards are just calculations based on the facts that the jury finds to be true," explained R. Polk Wagner, a law professor and patent expert at the University of Pennsylvania Law School. "Here, it sounds like the jury concluded that DuPont owed royalties for the time period of infringement."
In 1996, Monsanto's Roundup Ready soybean technology first hit the market. The company had genetically engineered a trait that could be inserted into seeds, making the resulting plants survive applications of the Roundup weed killer. Monsanto, then a chemical company, sought out seed companies to buy the technology. It now licenses the technology to some 200 companies, including Pioneer, and the Roundup Ready system has become the most dominant in American production agriculture.
In 2002, Monsanto entered into a licensing agreement with Pioneer. But in the following years, DuPont attempted to develop a rival technology, known as Optimum GAT. In the trial, Monsanto presented evidence showing that DuPont acknowledged that GAT was failing – but that it was effective when combined, or "stacked," with Roundup Ready.
Monsanto CEO Hugh Grant, taking the stand for the first time in a Monsanto case, told the jury that DuPont approached him, asking for the "full suite" of rights to the technology. Monsanto offered those rights for $1.5 billion, but DuPont declined.
DuPont then proceeded to combine the traits, telling shareholders and analysts that it intended to commercialize the combined product, Monsanto's attorneys said. That enabled DuPont to get a jump on the technology years before Monsanto's patent is set to expire in 2014.
An expert witness called by Monsanto said, based on "reasonable royalties" and a "hypothetical negotiation," that the value of that head start was somewhere between $800 to $1 billion.  The jury agreed.
DuPont's attorneys said, however, that the company never intended to commercialize the product -- and still hasn't – and that the company should only be responsible for a much less expensive research license.
In an interview Thursday, Monsanto's vice president for strategy, Scott Partridge, pointed out that the company grants research licenses regularly.
"You're not allowed to openly experiment with someone else's technology, but you can seek a license," Partridge said. "We routinely grant research licenses. We don't grant licenses to people after they steal our technology."
But the issue of experimentation may not be that clear cut, some patent experts say.
"It's a really tricky area – this idea of experimental use," Liebesman said. "Gene patents are complex. It's not like looking at a widget and figuring out a way to experiment around the patented part."
DuPont has said it will appeal, and is in the process of evaluating the case.
"There were several fundamental errors in the case which deprived the jury of important facts and arguments and led to the disappointing outcome," said Dan Turner, a DuPont spokesman, adding that Monsanto's attorneys misrepresented facts. "We have said that we have never sold product containing the Optimum GAT trait stacked with RR1 and have no plans to do so in the future."
DuPont has accused Monsanto of anti-competitive behavior in another case, slated to go before the same court next year. 
Partridge said Thursday, however, "Based upon this decision, we're going to move to dismiss most of the anti-trust case, because it's based on a finding of patent infringement."