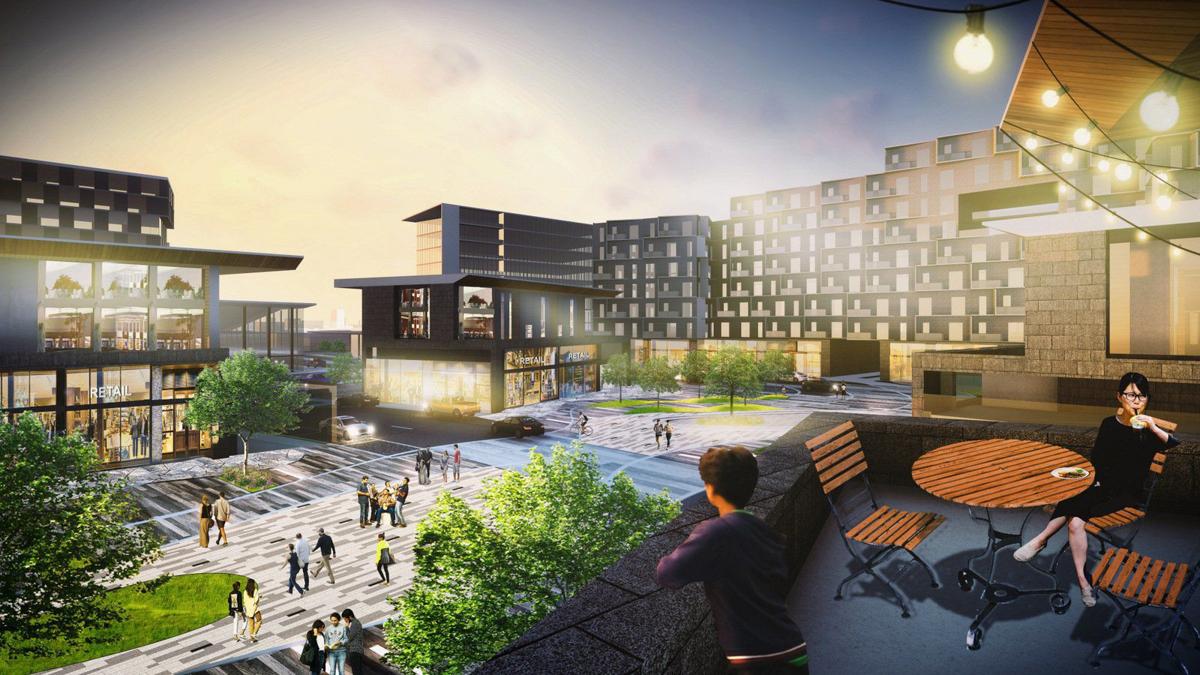 ST. LOUIS — More than $71 million in incentives, including a tax-increment financing subsidy of about $60 million, are being sought to help fund a massive mixed-use project between St. Louis University's north and south campuses.
The detailed plan for the 850,000-square-foot Iron Hill complex, to be submitted Wednesday to a city commission, pegs the project's overall cost at about $327 million.
The project, slated for 14 acres on university-owned land at the northwest corner of South Grand Boulevard and Chouteau Avenue, would be developed by Peoria, Illinois-based Cullinan Properties.
Plans call for up to 175,000 square feet of office space, up to 146,000 square feet of retail space including restaurants, as many as 500 apartments and one or two hotels.
That would be incorporated into about 10 buildings two to 10 stories high, said Rob Lochner, a Cullinan vice president.
Backers also hope to raise $10 million through a community improvement district — possibly with a sales tax increase at the site — and $1 million through state brownfield tax credits to clean up environmental contamination.
The project, across Chouteau from the $550 million SSM Health St. Louis University Hospital under construction, also will include a central public plaza that could handle concerts, open-air markets, art fairs and other events.
The plaza would be flanked by low-rise retail structures, some with rooftop terraces and restaurants.
Cullinan plans a garage with more than 1,000 spaces, and 200 to 300 parking spaces along new streets to be created inside the site. Parking also would be available along Chouteau and Spring Avenue.