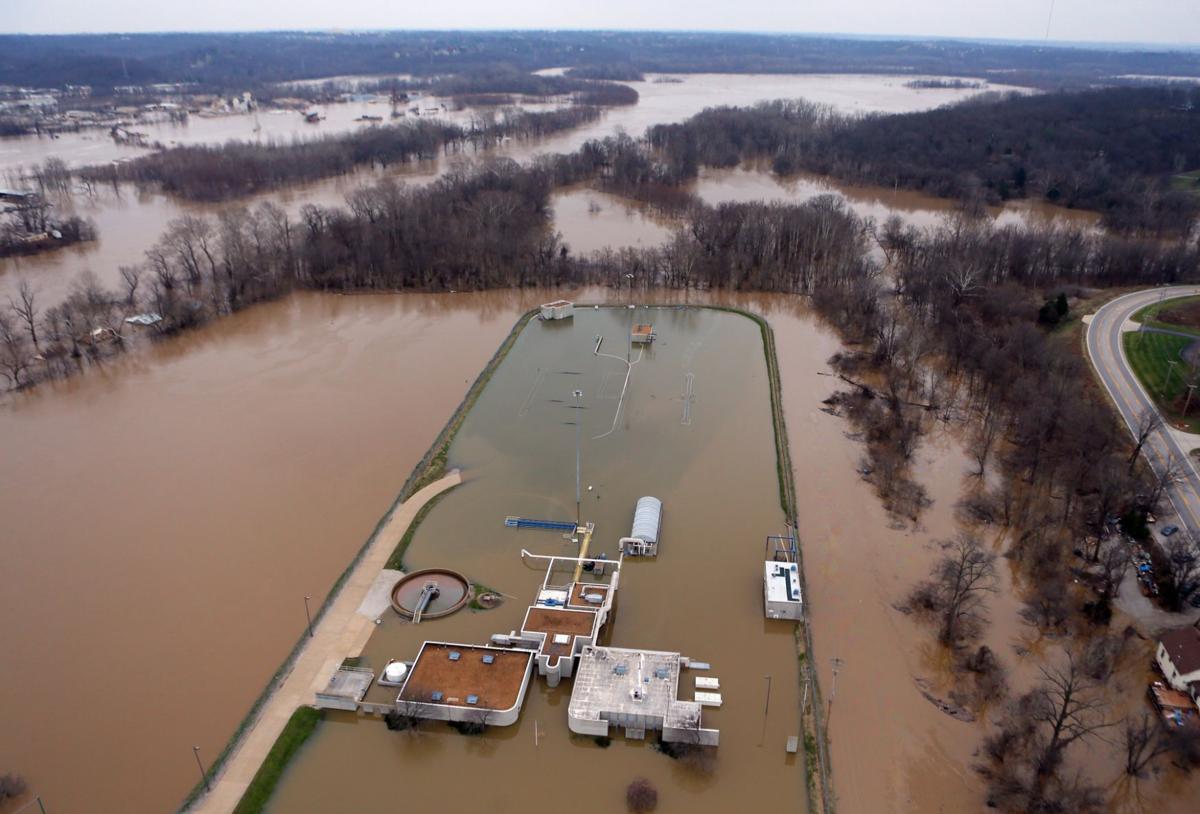 Raw sewage will have been flowing into the Meramec River for more than three months by the time the Metropolitan St. Louis Sewer District resumes full wastewater treatment at its Fenton plant.
Partial treatment could begin as early as March, and full treatment could resume in April, MSD Operations Director Jonathon Sprague told sewer district board members Tuesday morning.
MSD has been forced to pump raw sewage into the Meramec since Dec. 28 after 6 feet of floodwater destroyed controls and other equipment in the Fenton plant.
The plant treats an average of 5 million gallons of sewage per day, and MSD warned people last week to stay out of the Meramec downstream of Fenton.
District spokesman Lance LeComb warned an April resumption of full treatment could well be pushed back. "A lot has to go right for that to happen."
Flooding caused an estimated $10 million in damage to the Fenton plant, and MSD expects insurance to pick up $9.5 million of the tab.
A larger MSD sewage plant in Valley Park that treats an average of 15 million gallons per day also flooded, but full treatment there resumed Jan. 15. The district says insurance should cover the $4 million in damage to that plant, known as Grand Glaize.
MSD will have to pay about $8.3 million out of pocket in flood costs to cover insurance deductibles, overtime, materials and repairs for about 1,700 basement backups.
The Federal Emergency Management Agency should reimburse MSD for much of those costs, MSD Finance Director Marion Gee said, but the process could take years. MSD could end up paying about $3 million out-of-pocket for flood-related costs, Gee said.