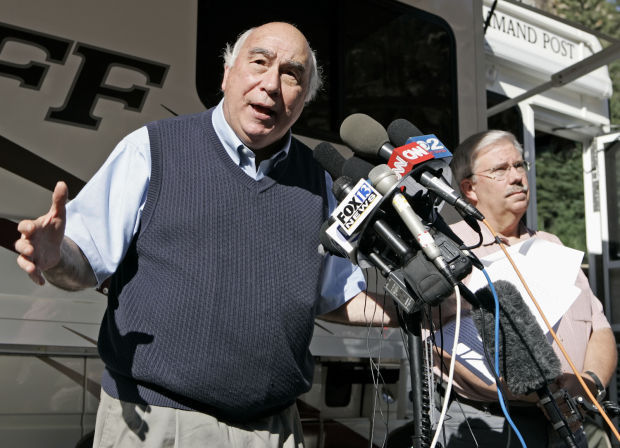 WASHINGTON • An Ohio-based coal operator is suing the Obama administration, claiming that new federal regulations to cut the amount of coal dust in coal mines are overly burdensome and costly to industry.
The lawsuit against the U.S. Labor Department's Mine Safety and Health Administration was filed Thursday in the 6th U.S. Court of Appeals in Cincinnati, seeking review of the federal rule. The St. Clairsville, Ohio-based company argues the department failed to adequately take into account the input of technical experts and the coal industry.
"The Obama administration has no interest in protecting miners and, instead, is only seeking to further their own agenda, specifically, their 'War on Coal,' which has been destroying the jobs and livelihoods of thousands of coal miners and their families," according to Gary Broadbent, the company's assistant general counsel.
The Labor Department, which did not have immediate comment, has said it believes that reducing coal dust — rather than just requiring protective gear — was needed if the U.S. hoped to reduce incidence of black lung disease. Symptoms of the disease include chronic coughing and shortness of breath and can lead to disability and death.
Murray Energy is the nation's largest privately owned coal company, according to its website. The company employs a total of more than 7,200 workers in West Virginia, Ohio, Kentucky, Illinois, Pennsylvania and Utah. Its CEO, Robert E. Murray, is an outspoken critic of the Obama administration.
The regulation, first proposed in 2010 and announced last month, is aimed at reducing black lung disease. It represents the broadest changes to coal dust regulations since the 1969 Coal Mine Health and Safety Act.
The regulation lowers the overall dust standard from 2.0 to 1.5 milligrams per cubic meter of air. For certain mines and miners with black lung disease, the standard is cut in half, from 1.0 to 0.5. The rule also increases the frequency of dust sampling, and requires coal operators to take immediate action when dust levels are high.
Murray Energy's lawsuit argues that the new 1.5 milligram standard is virtually unachievable with current technology and will cost the industry billions of dollars in unnecessary work stoppages.
The Labor Department has said the cost to the coal industry will be roughly $61 million in the first year and then $30 million on an annual basis. It expects benefits from lower medical bills to be $36.9 million a year.