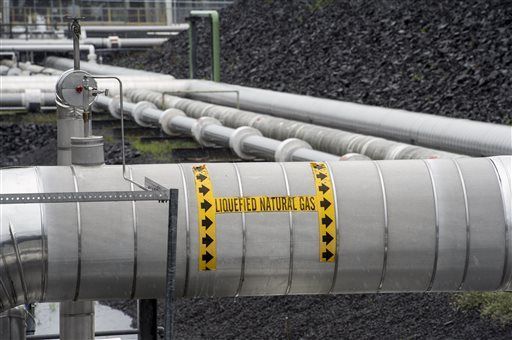 Natural gas overtook coal as the top fuel for U.S. power generators for the first time over the 12 months ended in January, the U.S. Energy Information Administration said in a report on Monday.
EIA said gas produced a record high 1.343 billion megawatt hours during the 12 months through January versus 1.337 billion MWh for coal. One megawatt is enough to power about 1,000 U.S. homes.
Despite gas topping coal over the 12-month period, EIA said coal topped gas during the month of January, with 114 million MWh for coal versus 110 million MWh for gas.
Gas produced more electricity than coal in seven of the 12 months in 2015, including every month between July and December. Coal, however, remained the primary fuel for power in calendar 2015 due to its high usage during the 'polar vortex' winter characterized by a period of ultra-frigid weather.
Many of the coal units that operated during the winter of 2015 however, have since retired.
In 2015, power companies shut over 17,000 MW of coal plants, the most in any year, as cheap gas reduced what generators could charge for electricity, making it uneconomic for them to upgrade coal plants to meet increasingly strict environmental rules.
Coal has been the primary fuel source for U.S. power plants for the last century, but its use has been declining since peaking in 2007. That was around the same time drillers started pulling gas out of shale formations.
In 2015, gas prices at the Henry Hub benchmark in Louisiana averaged $2.61 per million British thermal units, its lowest since 1999.
So far in 2016, gas has averaged an even lower $1.97, which should give it the top spot in power generation for calendar 2016.
In fact, EIA said in its Short-Term Energy Outlook in March that gas would overtake coal for the first calendar year in 2016.
It was not supposed to be that way. EIA in April 2015 forecast in its Annual Energy Outlook that coal would remain the nation's dominant fuel for generation until at least 2040.
Ten years ago, coal produced 50 percent of the nation's power supply, while gas accounted for just 19 percent. Now, both fuel about a third, according to EIA.
The next biggest sources of power production over the 12 months ended in January were nuclear at 19 percent, and non-hydro and solar renewables, such as wind, at 7 percent, EIA said. 
Daily updates on the latest news in the St. Louis business community.