ST. LOUIS • Shortly after Swiss-based Nestlé SA outlined a new strategy this summer to focus future capital investment on its high-growth businesses, including Nestlé Purina PetCare in St. Louis, the company announced plans for a $320 million new factory in Georgia to make pet food.
"The investment is in line with Nestlé's strategy to increasingly focus capital spending on advancing the high-growth food and beverage categories of coffee, pet care, infant nutrition and bottled water," Nestlé said in a statement when Purina's Georgia plant was announced Sept. 27.
Nestlé, maker of Nespresso coffee and Perrier water among other brands, last month raised its profit margin goal amid pressure from activist investor Daniel Loeb. Loeb, CEO of New York-based hedge fund Third Point LLC, has increased its stake in Nestlé this year and urged the company's board to make changes to improve shareholder value.
Nestlé previously indicated it also plans to sell its U.S. confectionery unit as a way to trim its broad portfolio and focus on its strongest businesses. If a sale moves forward, brands such as Butterfinger and Smarties in the U.S. would no longer be owned by Nestlé.
"Though small, this deal may be the first sign that new CEO Ulf Mark Schneider is willing to refocus the portfolio, and shed low-growth businesses that do not add to the company's nutritional credentials," Morningstar director Philip Gorham wrote in a recent analyst's note.
Nestlé's capital strategy has implications for St. Louis. Purina traces its roots to 1894 when William H. Danforth and partners formed the Robinson-Danforth Commission Co. in St. Louis. The company was renamed Ralston Purina in 1902 and launched Dog Chow in 1926. In 2001, Ralston was acquired by Nestlé S.A. of Switzerland.
Purina had 8,000 employees in the U.S. as of the end of 2016, including 2,186 in St. Louis, the headquarters for Purina's U.S. and Latin American operations. In the Americas, Purina's sales totaled $8.7 billion in 2016, the company's 13th consecutive year of improved sales growth and profit.
"We regard pet food as being somewhat removed from the hyper competitive broader packaged-food industry, as consumers tend to be slightly more brand-loyal and the category is ripe for the value-added nutritional innovation that Nestlé's cost advantage allows it to deliver," Gorham wrote in his analyst's note.
Nestlé also is poised to increase its local workforce next year when it moves hundreds of IT jobs to St. Louis from California as part of Nestlé USA's relocation of its headquarters from California to northern Virginia. The IT jobs are moving to St. Louis due to its central location and will provide IT support for multiple business units, including Purina.
Purina's growth coincides with an increase in spending by pet owners. U.S. pet industry expenditures are expected to total $69.36 billion this year, up from $66.75 billion in 2016, according to the American Pet Products Association, an industry trade group. Of that amount, pet food is the largest expense, totaling an estimated $29.69 billion. According to an APPA's survey, people who own a dog or a cat spend an average of $235 on pet food for each animal.
Growing footprint
Since 2010, Nestlé Purina PetCare Co. has expanded its local footprint by adding a $15 million building for employee training and development and a new litter pilot plant for its Tidy Cat brand at its St. Louis campus. The company also built an $11 million, 81,000-square-foot event center in Gray Summit, Mo., for dog and cat shows.
"We were excited when we became one of the growth pillars for Nestlé," Nina Leigh Krueger, Purina's president, said in an interview at the company's headquarters last week. Krueger joined Purina in 1993 as a brand management intern and was chief marketing officer before being promoted to president last fall.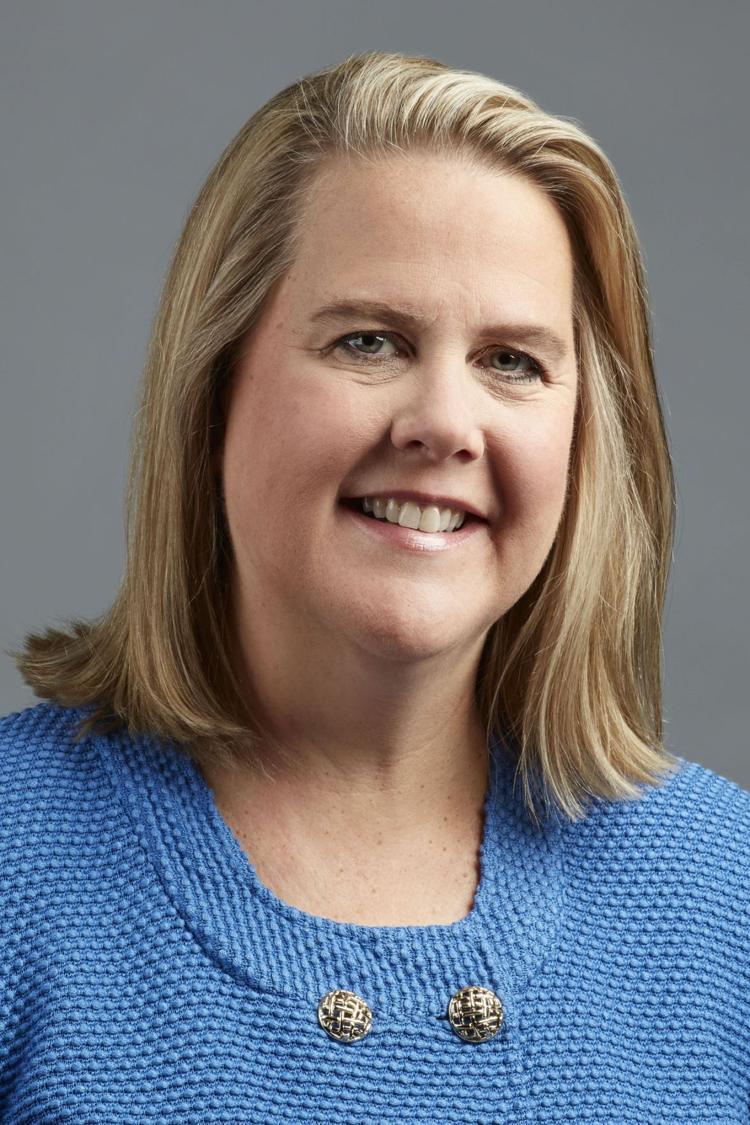 "We have been investing, and this will help us continue to invest," Krueger said, adding Purina spent $1.28 billion in North America over the last five years on capital investments.
In addition to adding its own new products, Purina has grown through acquisitions, including buying Zuke's natural dog treats and supplements in 2014 and a natural and organic pet food company, Merrick Pet Food, in 2015. The company continues to look at acquisitions "when it makes sense," Krueger said.
A growing area for Purina that will see additional investment is e-commerce, she said. Industrywide, e-commerce accounts for 10 percent of pet products revenue, with 56 percent coming from grocery stores, mass retailers and club stores. About 34 percent of revenue is from pet specialty stores including PetSmart and PetCo.
"We've seen e-commerce grow faster than any other category," Krueger said. "We're shipping large bags of heavy food but consumers want convenience when it comes to pet food."
The company also is investing heavily in its research and development arm, which has grown to 500 employees worldwide, including several hundred in St. Louis. Purina's global R&D unit, which helps define strategy for the pet products' business worldwide, also is based in St. Louis, where it operates a genomics lab.
Purina's pipeline of new and recent products includes foods designed to address cognitive health for older dogs and cats and pets that are overweight. One area the company is exploring for future products is eye health to help pets overcome vision deterioration.
Recent products the company considers breakthroughs include Purina Pro Plan Bright Mind dog food, launched in 2015, that uses enhanced botanical oils for dogs aged 7 and older to improve memory and decision making. Purina NeuroCare, available through veterinarians beginning this year, uses medium chain triglyceride oil to help dogs with epilepsy.
"We're looking at areas that pet owners are struggling with and look to ways to solve that," said Dan Smith, Purina's vice president of R&D. "We believe it's possible, and ask, 'How can we provide nutrition for pets to become the best they can be?'"
Another new product targeting overweight dogs and cats that Purina plans to launch in January in specialty stores is Purina Pro Plan Simply Fit, a patented weight management system that includes two bags of dry pet food: one product delivers 25 percent fewer calories per serving than the other, Smith said, but with the same daily portion size. The two products are designed so pet owners alternate each week between the two to help pets maintain an active metabolism.
"We have hundreds of patents and we're growing them all the time," Smith said.
Its research and development efforts extend beyond the company's own products. This weekend, Purina invited engineers, technologists and students to participate in its first "Better With Pets" hackathon to spend 48 hours creating pet-friendly technologies with the goal of making St. Louis the most pet-friendly city in the U.S.
"Purina knows nutrition better than anyone," Krueger added. "It's probably one of the best times to be a pet owner."
Lisa Brown • 314-340-8127
@lisabrownstl on Twitter
Daily updates on the latest news in the St. Louis business community.