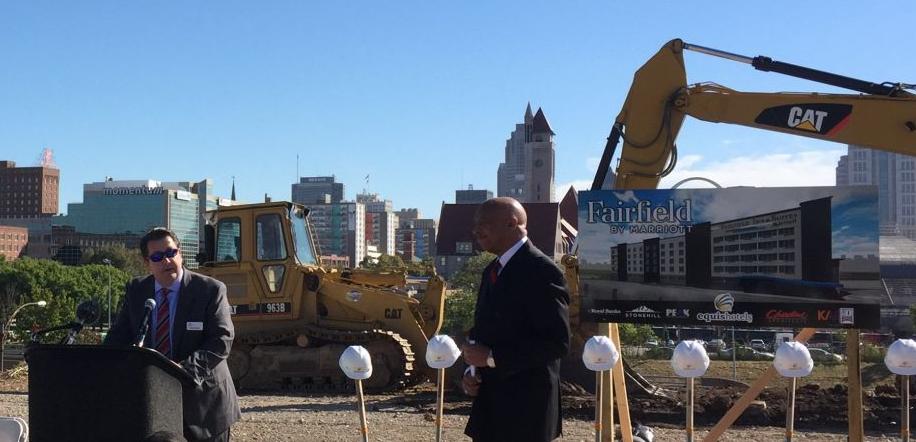 The old Harry's Restaurant & Bar is gone and work is finally starting on a new $20 million, 136-room Fairfield Inn and Suites at the corner of 22nd and Market streets.
"We've been told they don't need our property," said Mike Mullenix, chairman and chief executive officer of Brentwood-based Equis Hotels. "We're going to be adjacent to this thing if it goes through."
City officials confirmed that the hotel wouldn't be in the way of an MLS stadium should the ownership group made up of the Taylor family of Enterprise Holdings and Jim Kavanaugh of World Wide Technology win a franchise.
Stadium or no stadium, Mullenix and his team are bullish on the addition of a Fairfield franchise, a Marriott brand, to Downtown West. Equis has actually been looking for a site downtown for over a decade.
"There's so much demand downtown for this type of hotel, but there's no product," he said.
While there are several historic hotel rehabs underway downtown, the Fairfield Inn would be the first newly constructed downtown hotel in years. The upper-midscale hotel brand is appealing to "road warrior" business travelers who don't need the frills of a full-service hotel, Mullenix said. And on the weekends, it's a popular brand for families.
"These brands are kind of like cults sometimes," he said.
The project has been a long time coming. Equis first zeroed in on the site shortly after Harry's Restaurant closed in early 2016. Plans for an MLS stadium over the next year — an effort that ultimately stalled after voters rejected a piece of its public financing — complicated Equis' preparations.
Then, it took some time for financing to come together. But Mullenix said the company closed on financing at the end of August with Royal Banks of Missouri. It has also partnering with Stonehill Strategic Capital out of Atlanta to fund the development.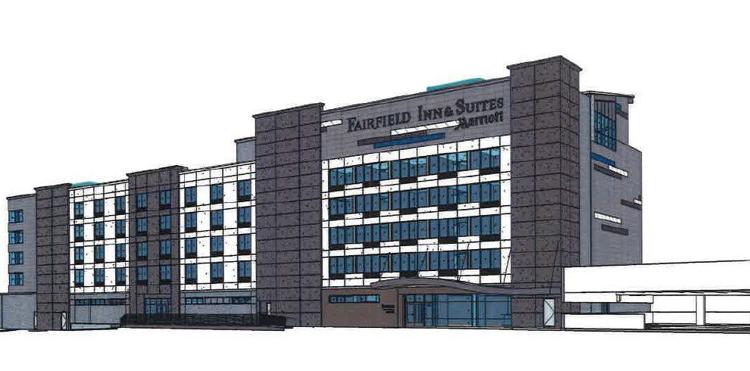 St. Louis chipped in with a five-year property tax abatement of 90 percent and a sales tax exemption on construction materials. The Board of Aldermen passed in March a Community Improvement District allowing a 1 percent sales tax on the site to go toward the project.
Equis has experience nearby, having developed the Residence Inn at Jefferson Avenue and Highway 40, which Mullenix said they sold in 2014. He said Equis wanted to get back into downtown and plans to hold this property for a long time.
"There's just a lot of good things happening," he said. "This is a deal where you really got to have a long-term view."
Daily updates on the latest news in the St. Louis business community.