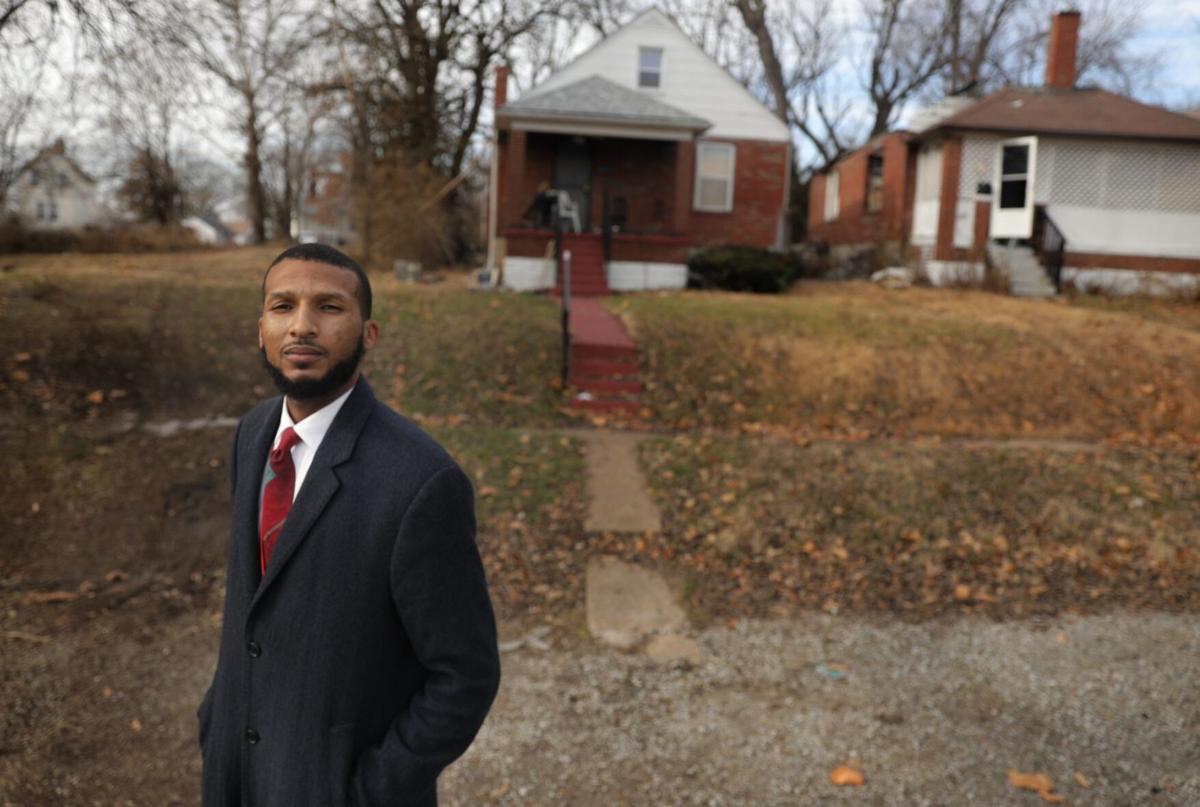 WELLSTON — A nonprofit home developer is on the cusp of building the first subdivision in years in this small corner of St. Louis County.
The organization is constructing 23 new homes on the site of a shuttered public school, and it carries a charitable mission: help residents here build home equity.
But the plan has run into a cadre of critics, some of whom level accusations that the organization has avoided public input and others who fear that the homes may price out some of Wellston's 2,000 residents, half of whom live in poverty.
The developer, nonprofit Equity Homes, has partnered with prominent builder McBride Homes and already has begun building roads, installing water lines and laying out utilities. Equity, backed by the private foundation of a deceased north St. Louis County businessman, lets buyers purchase any home it builds or rehabs with a $1,000 down payment. It offers its own financing so those with bad credit aren't immediately excluded.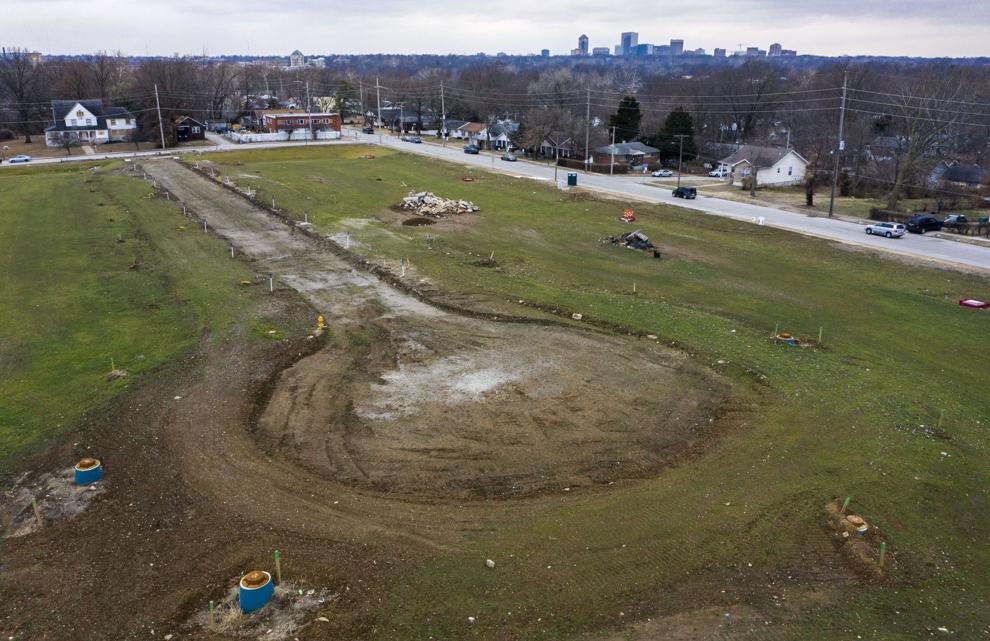 "We're not in this for a profit, we're in to help the community," said Equity Homes CEO Bob Gioia. "There's a huge difference here that I don't think people understand. We're a nonprofit. We lose money on every house."
But at an online hearing late last month, many in attendance, including several elected officials, said they knew little of the project or Equity Homes' larger plans for the area.
"I'm a little bit disappointed by what seems to be a lack of community input and engagement," state Rep. Kevin Windham, D-Uplands Park, said at the meeting. "It seems like the developers are bringing ideas to the community rather than the community bringing ideas to the developer."
In a neighborhood where home values often hover around $50,000, some attendees worried about neighborhood gentrification, particularly after Gioia said Equity hadn't yet set home prices. Others said the city and developer should have done more public outreach.
"The people who have lived there and stayed there and sacrificed, they deserve to be pulled into the process," said County Councilwoman Rita Heard-Days, who attended the hearing. "We need to make sure the community is engaged."
Equity Homes won its rezoning at the hearing. Still, the episode is a stark example of the wariness in predominantly Black communities even when seemingly well-intentioned developers start buying land in their neighborhoods. The St. Louis region is dotted with shopping centers and highways atop former Black neighborhoods.
It's also a reminder of the difficult task of building trust in the region's poorest communities and winning support from the various factions that hold influence throughout the St. Louis region's fragmented political landscape.
"For many African Americans, especially, the term gentrification taps into generalized fears rooted in their historical experience of being displaced and marginalized," said Todd Swanstrom, a professor who studies neighborhood development and urban policy at the University of Missouri-St. Louis. "They fear that their voices will not be heard and they have no control over the future of their neighborhoods."
A foundation branches out
Equity Homes and its sister agency, the Community Impact Network, have quietly begun building and funding nonprofits in the nearly two dozen inner-ring suburbs that make up the Normandy School District.
Tax filings show their leaders and funding are tied to the Alvin Goldfarb Foundation, set up by the former CEO of Worth Stores Corp., a women's apparel chain sold in the late 1970s.
Goldfarb, who died in 2008, is known for his donations to his alma mater, Washington University. The school of nursing bears his name. And Alvin Goldfarb Hall, part of the renowned Brown School of social work and social science, sits prominently along Forsyth Boulevard.
Goldfarb also quietly made sure his foundation would give generously to the north St. Louis community where Worth Stores had its headquarters, at 8515 Page Avenue in Vinita Park.
The foundation, operated by Clayton accountant Jean M. Cody, at first worked through the north St. Louis County community development corporation Beyond Housing and its sister agency, the 24:1 Community Land Trust.
But about two years ago, the management team of the Goldfarb Foundation formed Equity Homes and the Community Impact Network and began work on its own.
Already, it has spent about $4.5 million rehabbing the former Wellston early childhood center at 1623 Kienlen Avenue into offices for its headquarters. Its 20 or so staff will move there when COVID-19 subsides. It purchased the Grace Church building across the street and several other properties on Evanston Avenue nearby. In Velda City, it rehabbed another one of the former Normandy schools, McKinley Elementary School, where Harris-Stowe State University will open a satellite campus.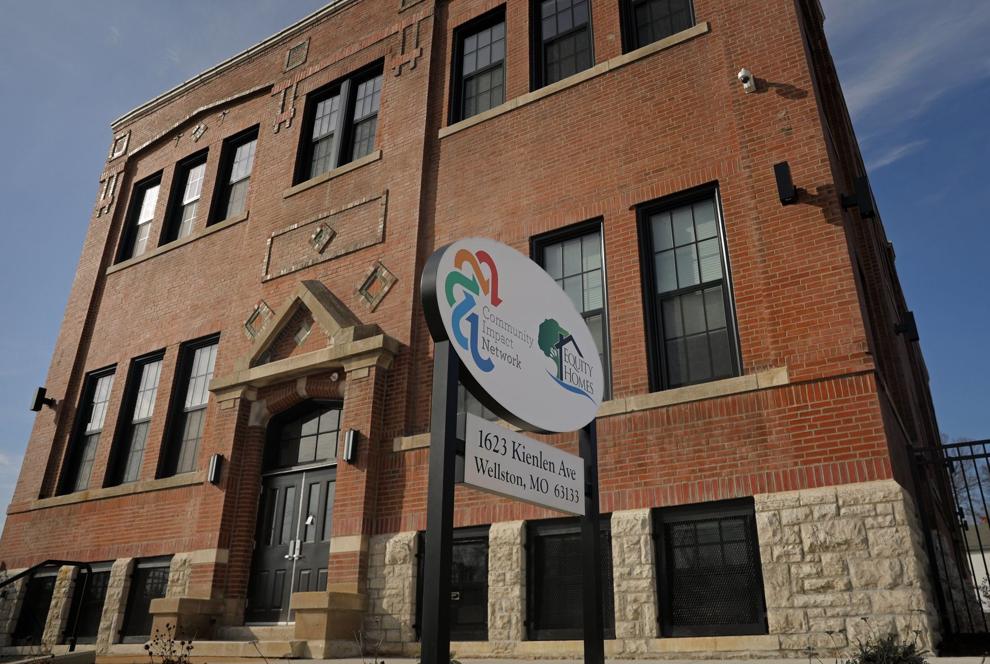 Gioia, also the CEO of the Community Impact Network, said the two new nonprofits still work with Beyond Housing on community efforts in the Normandy area, but the group wanted to focus on its own community building model based on building family wealth through home equity:
When Equity Homes sells a house, it retains ownership of the land under it, offering buyers a 99-year land lease. And when they are ready to sell and move, Equity Homes will buy back the home for whatever principal the owner has put in, plus a guaranteed 1.5% annual appreciation in value.
Homeowners maintain the option to renew the lease and can pass it on to their family, and Equity Homes offers assistance with home repairs — an often unexpected expense that low-income homeowners can struggle to afford.
The interest rate charged — 6.5% — is above average 30-year rates. But Gioia said 1.5 percentage points of those interest payments go to fund social service grants supported by the Community Impact Network.
"The more that we build, the more that we sell, the more we can support social services," he said.
It has already rehabbed five homes in the Normandy district and sold them to clients using a non-traditional home financing model. The Eskridge High site, at 1200 Sutter Avenue, will be its first clustered development of homes for sale using that model.
'Oh my God'
For nearly a year, Equity Homes sought a zoning and city council meeting in Wellston so it could start construction.
Some 50 people signed on to Zoom for a hearing on the Wednesday evening between Christmas and New Year's. It lasted more than two hours; the unique financing model appeared to give some people pause, as did the relative newness of the developer.
"Will Equity Homes commit to the residents of Wellston right now to selling these homes at a price that is affordable to current residents, or will they be marketed to an outside audience in a higher income bracket?" one woman asked. "Was there any community outreach or discussion around assisting the city's many lifelong residents in the upkeep or rehabilitation of the current housing stock?"
Attendee Amanda Davis asked the developer about minority contractors and labor in the project, a question that seemed to take Gioia off guard.
"Oh my God," someone sighed.
Then McBride's attorney jumped in, assuring residents that the homebuilder had already been in contact with Marvin Steele of the Heartland St. Louis Black Chamber of Commerce and with the African American Business and Contractors Association. McBride plans "to use this opportunity to engage with the area labor force and potentially offer some training," said the attorney, Katherine Moore.
Longtime Wellston Councilman Sam Shannon asked residents to keep an open mind. "Without change," he said, "there is no progress."
"I think the idea of bringing new homes to this city is going to be a big gain for this city — we've been too long without," Shannon said. "We're heading in the right direction, it's just that it's never been done in this city in the past 30 years."
But others said they had little warning of the impending subdivision. Farrakhan Shegog, a Democratic committeeman, lives a block away. Outside of his job at the Urban League of Metropolitan St. Louis, he organizes neighborhood cleanups of the dozens of vacant properties often used as illegal dumping grounds in Wellston.
He's not opposed to the project — if the homes are priced within reach of neighborhood residents. But he says Equity Homes needs to invest in the housing stock of adjacent neighborhoods and partner with groups like his small nonprofit, Young Voices With Action, not just plop down a new subdivision in an area where elderly homeowners struggle to afford repairs and vacant buildings attract crime and debris.
"I have nothing against Equity Homes, but what rubbed me the wrong way was their attempt to subjugate this community to their mission," Shegog said during an interview on nearby Robert Powell Place, where he says just four homes are occupied among the street's empty houses and vacant lots. "We want development to happen, but we want people near that development to be involved from beginning to end."
Gioia said Equity Homes worked closely with city officials and left community engagement to them.
"This is their community and their city, so it was up to them to take care of the zoning meeting and the community engagement," he said. "I'm giving a gift. That's not my place. I don't think the pushback was necessarily with Equity Homes on that topic because it wasn't really our responsibility."
Wellston Mayor Nathaniel Griffin maintained the city did reach out to homeowners to invite them to the Dec. 30 meeting. But outreach is hard for a city that doesn't even have a website and employs just a handful of staff.
Pearl Hughes, who lives on Sutter Avenue, said she hasn't been able to find out much about the project. She first learned about Equity Homes over the summer when they bought the vacant lot next door to her — a lot she had been maintaining for years and hoped to eventually acquire.
A Wellston resident for over 40 years, she was president of the now defunct Wellston Community Support Association, which built homes throughout Wellston in the late '90s and early 2000s.
"It just threw me for a loop, because when we were building out here, we had meetings, we had citizens meetings before we ever got started," she said.
Shegog is now urging Equity to commit to a community benefits agreement that would fund home repairs, street lights, new fences and security cameras in the existing neighborhood. Multimillion-dollar projects nearby — the Metropolitan Employment and Training Center, a MetroLink platform, and a St. Louis Economic Development Partnership business incubator — are testaments to the fact that big real estate investments on their own aren't enough.
Griffin, the mayor, said the city would push for Equity Homes to invest in existing neighborhoods, too. The developer is already helping Wellston demolish abandoned properties.
"They're willing to support the community," Griffin said, "any way they can."